Back to top
What's New in the Bahamas in July 2023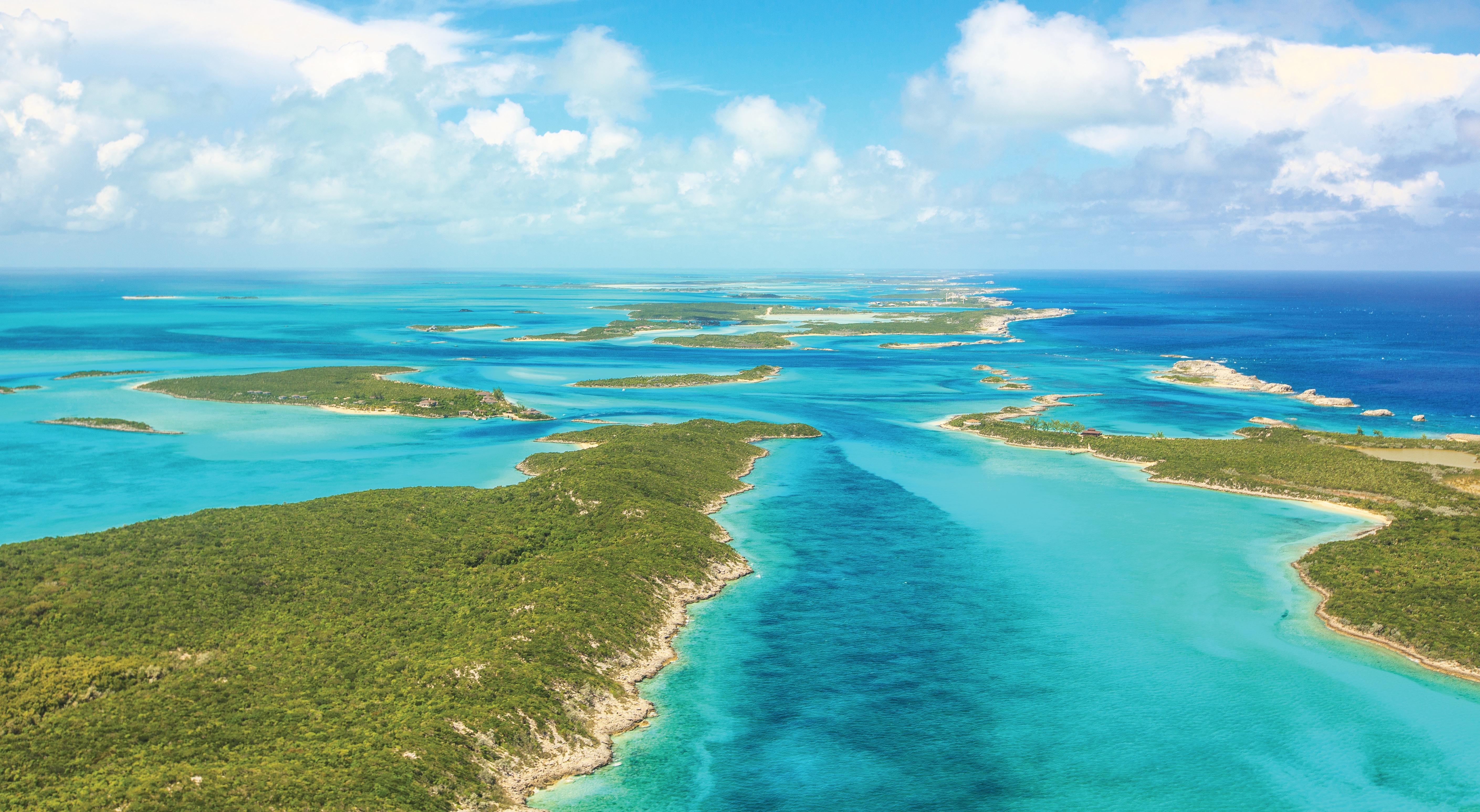 NASSAU, Bahamas, 3 July 2023 — This month, festivities galore await visitors to The Bahamas as the 16-island destination celebrates 50 years of independence on 10 July 2023. From special resort deals to Golden Jubilee events, and Junkanoo traditions on full display, there's no better time than now to experience the true essence of Bahamian culture and national pride.
News
Bay Street in Nassau Transforms into Revolving Market and Concert Venue — Leading up to Independence Day, a celebratory market and concert series called "50th at Bay" will be held on Bay Street in downtown Nassau from 3 to 6 July, between 4 p.m. and 8:30 p.m. Festivities will showcase local Bahamian talent and entertainment.
The Bahamas Celebrates Its Golden Jubilee at Clifford Park [RE(W1] — On 9 July, visitors of all ages are invited to attend the Golden Jubilee: Ecumenical Service, Military Tattoo and Cultural Show at Clifford Park in Nassau. Bahamian vendor stands open at 4 p.m. and the show begins at 5 p.m.
Junkanoo Returns To Honour The Bahamas' 50th Anniversary of Independence — Junkanoo, The Bahamas' famous national cultural celebration, will rouse Bay Street with the rhythmic sounds of cow bells and goat skin drums on 10 July. Visitors are welcome to attend the 50th Independence People's Rush, which begins at 1 a.m.
Baha Mar Hosts 10 Days of Independence Celebrations for The Bahamas' 50th Anniversary — Baha Mar is hosting 10 days of independence celebrations for families, couples and kids to enjoy beginning 1 July. Programming includes a curated Bahamian marketplace, Junkanoo festivities, authentic cuisine demonstrations and more, concluding with the "Taste of the Islands Fair" and fireworks on 10 July. 
Atlantis Paradise Island Hosts Golden Jubilee Festivities — The Marina Village at Atlantis Paradise Island will be transformed into a vibrant fairground to honour The Bahamas' 50th Anniversary of Independence. Curated events will be held from 8 to 10 July, and will include a "Pre-Bahamian Independence Day Celebration," a "Fab 50: Independence Celebration" for kids and fireworks at 9 p.m. on 10 July.
Summer Boating Flings Are in Full Swing — With three boating flings scheduled throughout July, boating enthusiasts can join The Bahamas in celebrating its 50th anniversary of independence on the water. Participants can explore premier fishing spots, popular dive sites and beautiful reefs by registering online for Bimini flings from 20 to 23 July or 27 to 30 July, or for an extended journey to Exuma from 6 to 16 July.
The Bahamas Will Become More Accessible Than Ever for West Coast Travellers — Alaska Airlines and JetBlue recently announced their first-ever West Coast flights to Nassau , the gateway to The Bahamas. Debuting on 4 Nov. 2023, JetBlue will offer a once-weekly Saturday service from Los Angeles International Airport (LAX) to Nassau's  Lynden Pindling Airport (NAS). Additionally, beginning 15 Dec. 2023, Nassau-bound flights on Alaska Airlines will depart four times a week from LAX and three times a week from Seattle-Tacoma International Airport (SEA).
The Bimini Goombay Summer Festival Returns — From 28 to 29 July, visitors are invited to the Bimini Goombay Summer Festival for a weekend full of fresh, local cuisine, Junkanoo performances and live entertainment by  Stevie S and the Live Prime Time Band.
Promotions and Offers
For a complete list of deals and discounted packages in The Bahamas, visit www.bahamas.com/deals-packages.
Resorts World Bimini Celebrates Bahamian Independence with Weekend Savings — Located only 50 nautical miles from South Florida, Resorts World Bimini is offering a special weekend package to celebrate The Bahamas' 50thAnniversary of Independence, from 7 to 12 July. Starting at $499 per person, guests can enjoy a weekend full of live entertainment, round-trip transportation and complimentary access to a private beach. The booking window is now through 9 July 2023.
Save 50% in Honour of The Bahamas' 50th Anniversary at the Cay House — The Cay House at Mangrove Cay, Andros, is offering visitors a "Celebrate The Bahamas' 50th Anniversary - Save 50%" promotion. Guests who pre-book a minimum of three nights will save 50% on the room rate. The booking window is now through 28 Aug. 2023 for travel until 31 Aug. 2023.
Celebrate Independence Bahamian Style at Lighthouse Pointe at Grand Lucayan Resort — Lighthouse Pointe at Grand Lucayan Resort, a stunning all-inclusive resort for families, is offering guests a "Road to 50th Independence Anniversary" package. Visitors who book a two-night stay – including Friday and Saturday – will receive a complimentary third night on Sunday. The booking window is now through 15 July for travel until 15 July 2023.
ABOUT THE BAHAMAS
The Bahamas has over 700 islands and cays, as well as 16 unique island destinations. Located only 50 miles off the coast of Florida, it offers a quick and easy way for travellers to escape their everyday. The island nation also boasts world-class fishing, diving, boating, and thousands of miles of the Earth's most spectacular beaches for families, couples and adventurers to explore. See why It's Better in The Bahamas at www.bahamas.com or on Facebook, YouTube or Instagram.
###
Press Inquiries
Anita Johnson-Patty
Bahamas Ministry of Tourism, Investments & Aviation
ajohnson@bahamas.com 
Weber Shandwick
Public Relations 
Bahamas@webershandwick.com