Goombay Summer Festival: Bimini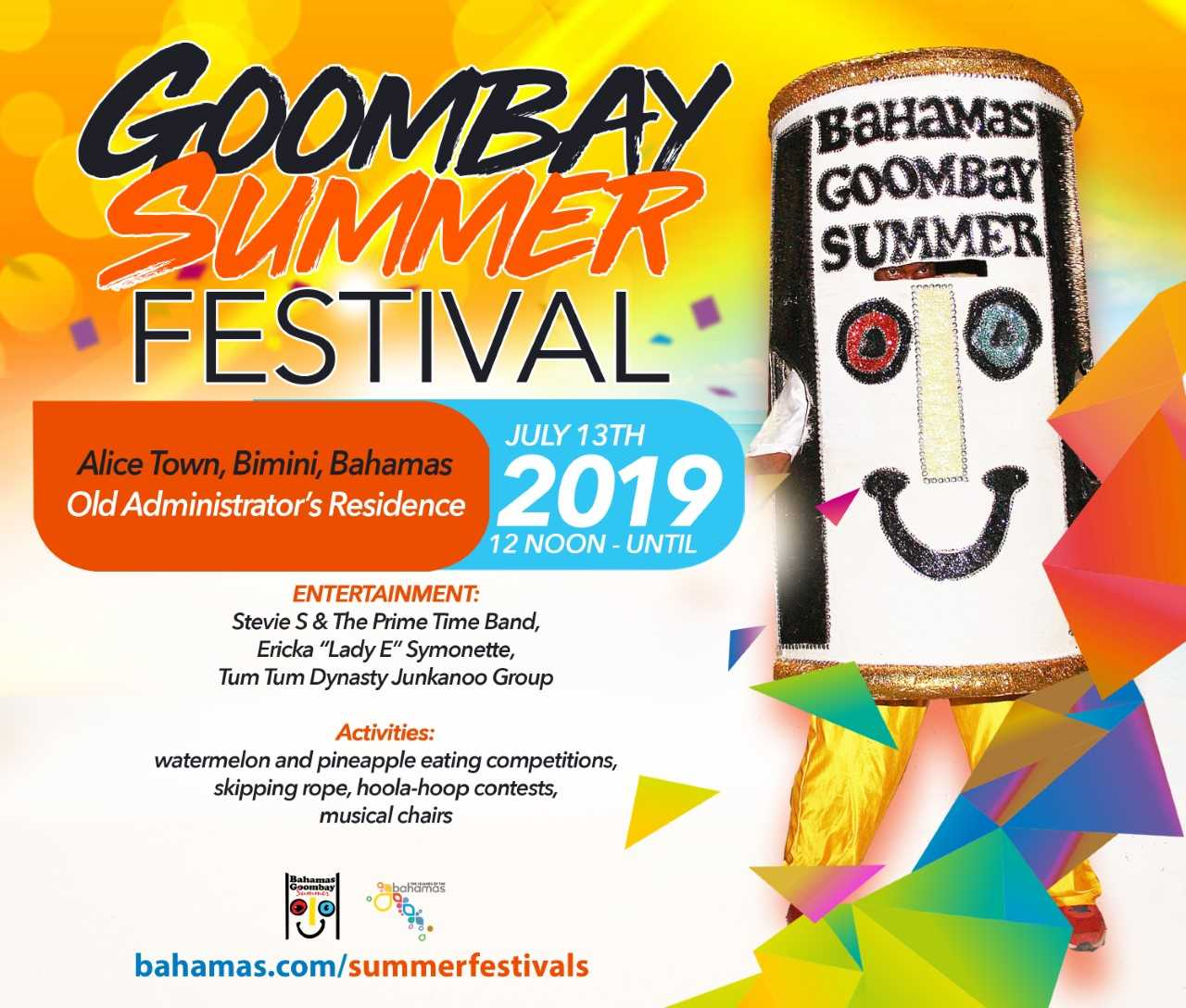 Join our Bimini Goombay Summer Festival, where you can feel the rhythm of the island's sounds and indulge in delightful Bimini flavors. Don't be surprised if you feel like letting your hair down, as we showcase our very own local Bahamian artists, fun games, and much more.
Entertainment and Activities include: Lady E, Stevie'S and Live Prime Time band, Tum Tum Dynasty Junkanoo performance, watermelon/pineapple eating contest, hoola hoop, skipping rope, musical chairs competitions and much more.
Organization / Contact:
Bimini Tourist Office
Venue:
Bimini Craft Center
Event Location Coordinates:
Address
Bimini Craft Center/Old Adminstrator's Residence
King's Highway