TOURISM TODAY: The Islands of The Bahamas turn up the heat at American Airlines Arena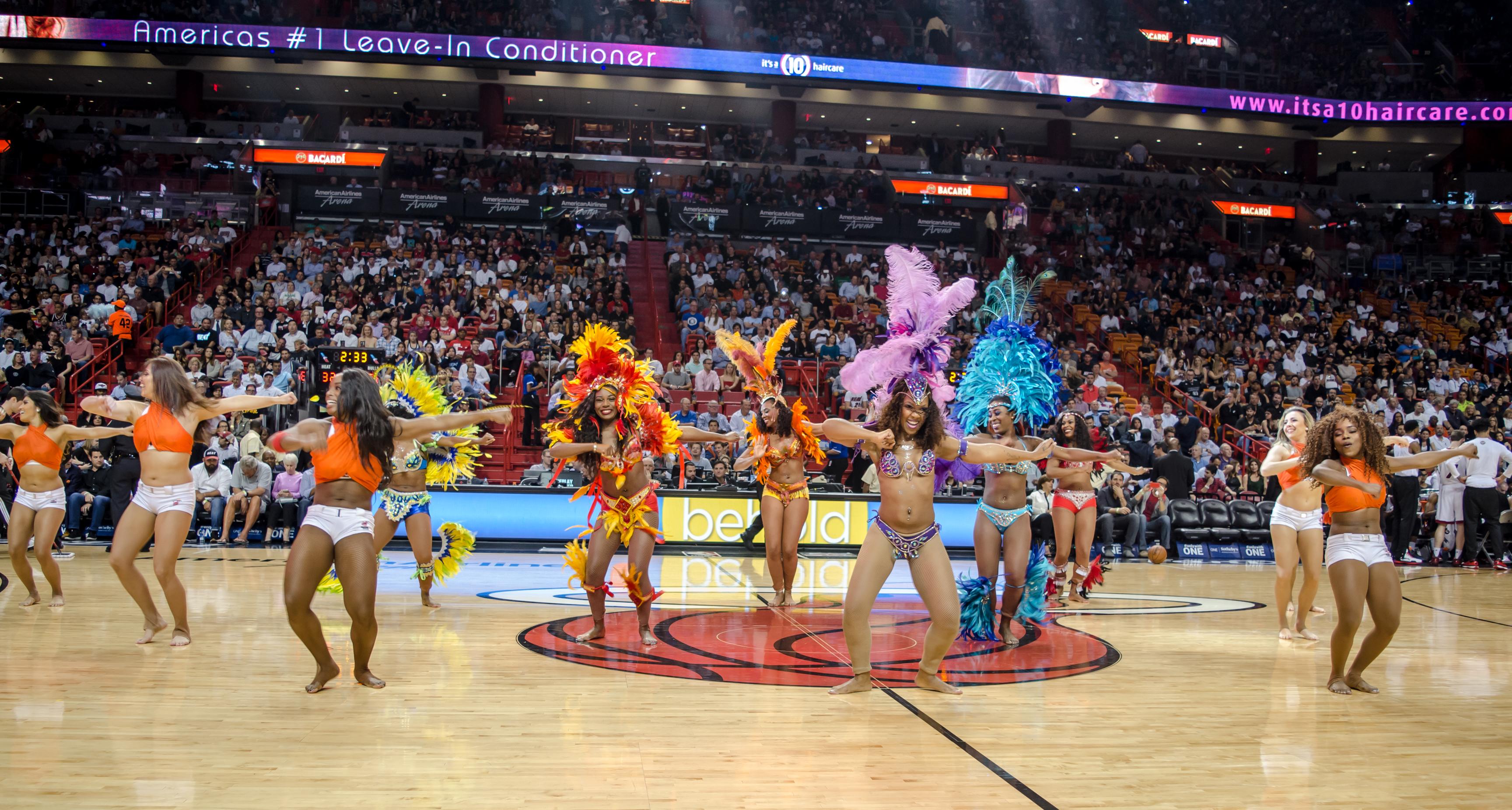 The Islands of The Bahamas turned up the heat in Miami once again by taking over the American Airlines Arena, this time, during the Miami Heat and Chicago Bulls game on March 1. 
The promotion, dubbed Bahamas Theme Night, showcased the beauty of The Bahamas, its people, music and culture to some 20,000 spectators and fans.
The game, that saw the Miami Heat ravage the Chicago Bulls with a score of 129-111, and "was nothing short of amazing," says Greg Rolle, Sr. Director of Sales, Marketing and Sports for the Bahamas Ministry of Tourism (BMOT).
"Our joint efforts demonstrated at this game have proven to be mutually rewarding and has no doubt further cemented our already strong partnership.  We believe that The Bahamas' invasion and cultural immersion experienced by these fans will result in an even greater number of persons visiting our beautiful country," he said. 
Throughout the night patrons experienced beautiful vignettes of the Islands of The Bahamas through videos produced by the Bahamas Ministry of Tourism.  In addition to this, videos from the Miami Heat dancers' recent photo and video shoot in Nassau, Paradise Island and Blue Lagoon Island, were also shown during the game.
Basketball
 fans were invited to visit The Islands of The Bahamas 
booths inside of
 the arena to spin the wheel of fortune for a chance to win a trip to Exuma, complete with a 3-day, 2-night stay at the beautiful Grand Isle Resort.
To further highlight the culture of The Bahamas and promote the upcoming Bahamas Junkanoo Carnival, a group of Junkanoo Carnival dancers performed alongside the Miami Heat dancers in front of thousands of cheering spectators. During the first quarter they performed an exciting choreographed piece to Bahamian entertainer Colyn Macdonald's song "Jump and Carry On."
The ladies were back at it again during the third quarter entertaining excited basketball fans in the Fan Zone outside of the Arena.
Miami Heat dancers also gave away The Islands of The Bahamas t-shirts and other branded items during TV breaks.
Taking this all in and celebrating 
court side
 were 
children from the Grand Bahama Urban Renewal Program, who were special
 guests of the Miami Heat Organization. Last year, children from the Ranfurly Home for Children in Nassau enjoyed a 
similar experience.
Former Miami Heat player Alonzo Mourning stopped by to spend some time with 
The
 Bahamas delegation and chat about his love for The Islands of The Bahamas where he took his first vacation outside of the United States back in 1992.