Annual Race to spotlight Bahamian hero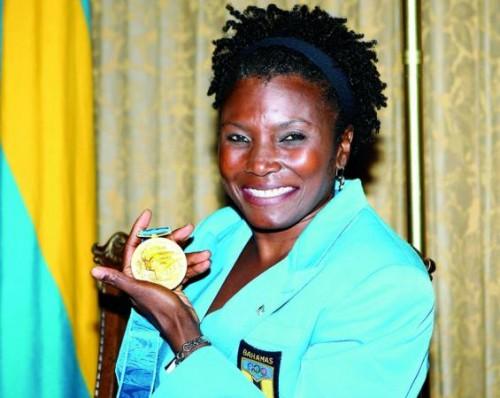 'Run For Pompey', held Oct 9 – Oct 12 on Exuma, to raise funds for education

and honour civil rights and emancipation leader
EXUMA, Bahamas  -
The year was 1830. Like many places in the world, slavery was a way of life in The Bahamas. So when John Rolle, a British Lord and plantation owner on Exuma, declared that 77 slaves must be transferred to work on Cat Island, it was understood that families would be separated. Lives splintered. All accepted this fate, except Pompey. The 32-year-old slave began an uprising that led to a
cancellation

of the transfer
order

. But more importantly, it marks a key moment of resistance against the establishment, not long before emancipation was achieved in the Bahamas in August 1938. To commemorate Pompey and the principles of freedom and equality, the first annual Run for Pompey will held on Exuma from October 9th through October 12th, with the actual race happening on National Heroes Day in the Bahamas (Oct 12). Two-time Bahamian gold medalist Pauline Davis-Thompson will serve as patron of the
event

.
  Leaving from the lessor-known Pompey Memorial in Steventon, Exuma, the race features at 5K "fun run", a 21.5km half marathon and a 42K marathon and a 50K ultra. The
event

is presented by title sponsor BAF Financial &
Insurance

(Bahamas) Limited, a Bahamian-owned, full service financial services company that has been a leader in the industry since 1920. "At BAF Financial, we believe in supporting causes that help create our Bahamian leaders of tomorrow. Certainly, Pompey personifies the qualities of leadership and strength, so we are thrilled to be a part of it," said Chester Cooper, President and CEO of BAF Financial. "We also believe the ideals Pompey stood for will resonate beyond the Commonwealth of the Bahamas and appeal to athletes and tourists around the world." Run for Pompey is also sponsored and supported by GIV Bahamas Inc, the Ministry of Tourism, Grand Isle Resort & Spa, Bahamian Beverage & Brewery Corporation and BahamasLocal.com Peter Nicholson, the President of GIV Bahamas Inc., said that the event is an
opportunity

to bring a lessor-known civil rights leader to the forefront. Nicholson and his
business

partner, Tyrone Munroe, are the largest homeowners at Grand Isle Resort & Spa. "Most people that come to Exuma have no idea who Pompey was, and what we stood for," Munroe added. "And they definitely do not know there is a memorial here. This is an
opportunity

to change that and uplift an important moment in Bahamian
history

." Guests in Exuma can take advantage of a special
promo code

at Grand Isle, entitling them to up to 50 per cent off normal rates, by simply inputting "POMPEY" when booking at
www.grandisleresort.com
All
proceeds

from Run for Pompey will towards the Exuma Foundation, creating an annual post-secondary education
scholarship

fund for deserving students in Exuma. The run on National Heroes Day will be followed by a "cook-out" for the entire community in Regatta Park, located in downtown George Town, and featuring prizes and live entertainment.
For more information

on the Run for Pompey, and
to register

in the race, you can visit its website at
www.runforpompey.com
. You can
check

out its
Facebook page

at
https://www.facebook.com/runforpompey
.