Bahamas Junkanoo Carnival Announces Artists Line Up for Week of Events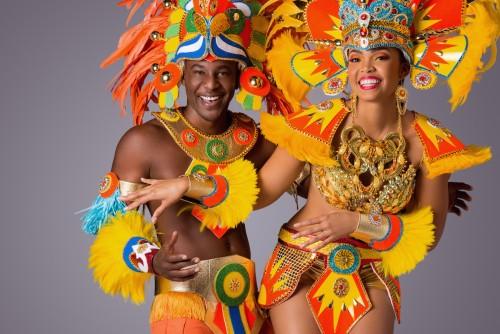 Top entertainers from The Bahamas and around The Caribbean are slated to perform during the Bahamas Junkanoo Carnival premiere events, the Bahamas National Festival Commission recently announced.
Scheduled for performances during the May 7th — 9th peak of the Junkanoo Carnival season are several world-renowned and award-winning artists, including Bahamian music legend Ronnie Butler, Grammy Award winning Baha Men, Machel Montano, Visage, Bunji Garlin, and Julien Believe. "The Bahamas National Festival Commission is extremely pleased to be announcing this line-up of some of the best artists that this country and this region has to offer," said CEO of the BNFC Roscoe Dames. "We are excited to bring the Caribbean to The Bahamas as we take The Bahamas to the world." Kicking off the week of events on May 7th, 2015 will be Junkamania — a concert of musical orchestras infusing Junkanoo music with non-traditional instruments. Guest performing will be Visage, Julien Believe, Bunji Garlin, and soca artists are slated for performances during the Thursday night of events. On Friday night, the Music Masters top ten finalists will all compete for the $20,000 grand prize on Fort Charlotte. The competition will include special performances by Baha Men and Soca Monarch winner Machel Montano. A top group out of Haiti will also be performing on the historical night.  
The lineup for Saturday will also include a taste of Latin America, with a Cuban band flying in to perform in "Da Cultural Village" – the epicenter of activity during the season – at the Bahamas Junkanoo Carnival's All-Star finale event. Soca artists Skinny Fabulous and Olatunji will also give special performances before the grand event of that night, where Bahamian music legend Ronnie Butler will take to the stage in a rare performance of all of his greatest hits. "This is an All-Star lineup that we feel will be one of the greatest entertainment events of the region," said Dames. "We invite the world to come and see what we have to offer." The lineup for the scheduled Music Masters Semi Final concert, April 17-18 in Freeport, Grand Bahama include top billboard artist T-Connection, Jay Mitchell and the 17 semifinalists. Ten of these artists will move on to the final rounds of competition on May 8, 2015 at the Music Masters Concert, sharing the stage with the announced award winning artists.