Back to top
What's New In The Bahamas In March 2023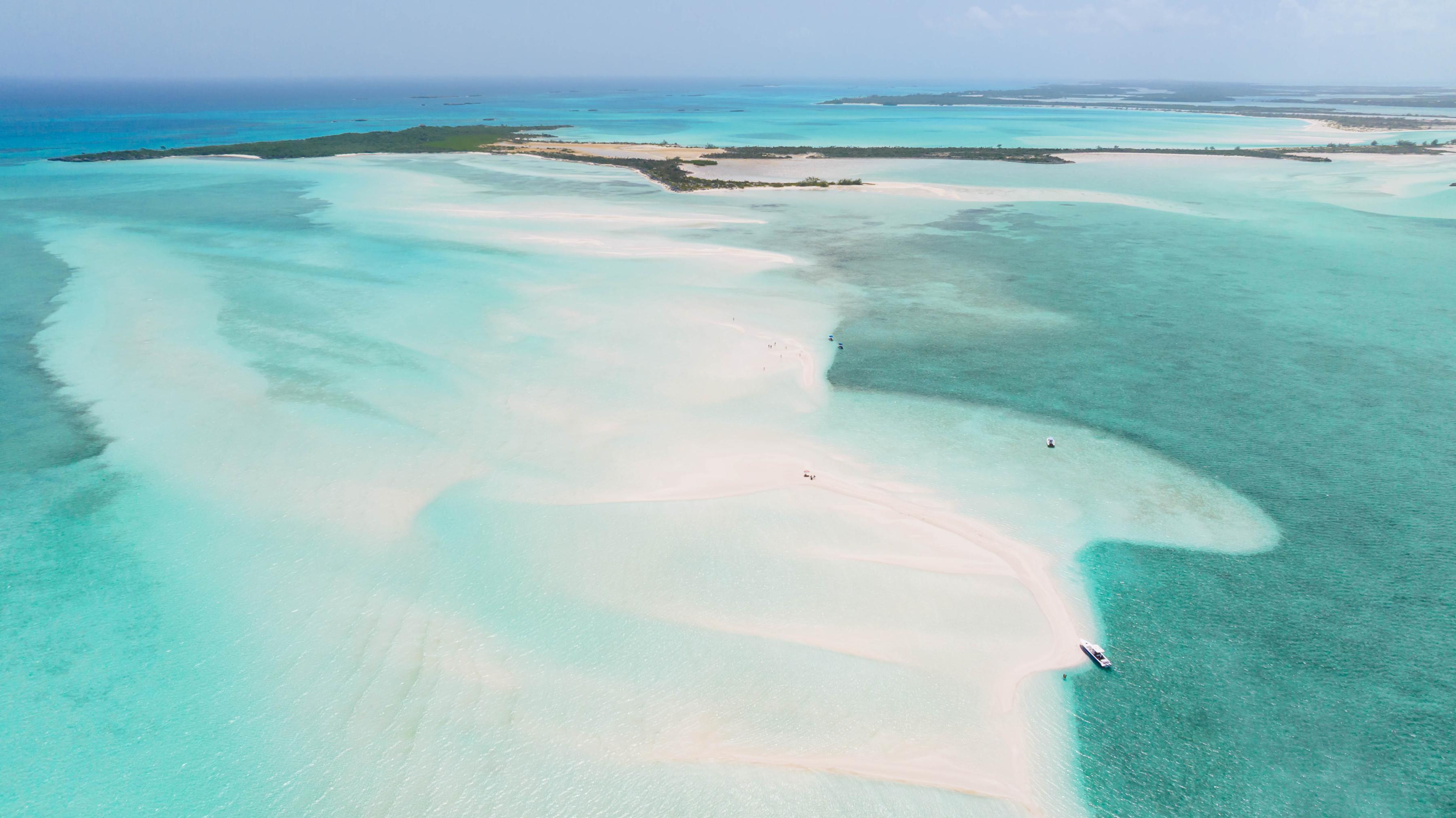 A Look at 2022 And Beyond: Strong Momentum for Bahamas Tourism — With more than seven million visitors making their way to the beautiful shores of the 16-island destination, 2022 was a good year for The Bahamas in terms of tourism. July through December of 2022 were especially strong months, as the total number of tourist arrivals surpassed those of the same period in 2019. Recently, the Nassau Cruise Port set a record-breaking number of daily visitors after 28,554 passengers arrived on 27 Feb. 2023.
Bound for The Bahamas: "The Chronicle" Filmed in Nassau — "The Chronicle" at WCVB ABC-TV Boston, the longest-running, locally produced show of its kind in the United States, visited Nassau to experience why it's better in The Bahamas. The producers of the show met with Latia Duncombe, Director General, Bahamas Ministry of Tourism, Investments & Aviation, and explored the best of Bahaman culture through live music and folklore traditions, sustainable conservation efforts, and world-class entertainment at Baha Mar.
Grand Bahama Hosts Four-Day Festival to Celebrate Local Artists — The Grand Bahama Port Authority will launch "Art Lucaya," a first-of-its-kind four-day art festival showcasing 50 local artists. From 23 to 26 March 2023, events will be held at several locations across the island, including the Port Lucaya Marketplace. All opening night proceeds will support art programmes at local high schools.
Atlantis Hosts Inaugural Nassau Paradise Island Wine & Food Festival — Foodies are invited to experience the beauty and warmth of The Bahamas as well as the world's best food and wine at the Nassau Paradise Island Wine & Food Festival, which will be hosted and produced by Atlantis. From 15 to 19 March 2023, visitors can enjoy delectable meals paired with exceptional wines put together by master sommeliers and celebrity chefs like Andrew Zimmern and Duff Goldman. Live musical performances round out the unforgettable event.
Multiple Grammy Award-Winner Lizzo Takes the Stage at Casuarina Beach on Paradise Island — Grammy Award-winning recording artist Lizzo will perform some of her top-charting hits like "Truth Hurts" and "Juice" at Atlantis Paradise Resort on 25 March 2023. The concert is part of the resort's "Music Making Waves Series" and will support the Atlantis Blue Project Foundation. Tickets are available now to purchase online. 
Luxury Pop-Up Shop Opens at the SLS Baha Mar Hotel — Guests at SLS Baha Mar can buy limited-edition PatBO swimwear, beach cover-ups, pyjamas, and more from 31 March to 16 April 2023. During this time, the pop-up shop will be open daily from 11 a.m. to 7 p.m. 
Royal Caribbean Cruise Line Launches New Quick Getaways to The Bahamas — Royal Caribbean announced a series of short summer getaway sailings. These include trips that depart from South Florida and make stops in Nassau and Perfect Day at CocoCay, the cruise line's private island in The Bahamas. Booking is now open to the public and tickets start at $237 per person. 
New Residences at Montage Cay Allow for Private Island Living in The Abacos — The new Residences at Montage Cay, set to open in 2024, will combine private island living with the amenities of a luxury hotel. These 47 luxurious homes in seven private enclaves, around the island, blend contemporary design with Bahamian influences.
The Bahamas Awarded With Top Honour at 2022 Caribbean Sustainable Tourism Awards — The Caribbean Sustainable Tourism Awards recognized The Bahamas Ministry of Tourism, Investments & Aviation for its commitment to making strides towards sustainable tourism and ensuring future resilience. The Bahamas Destination Stewardship Council, an initiative launched in 2022 to promote more responsible tourism, environmental awareness and a healthier lifestyle overall at the community level, received the highest honour within the Destination Stewardship & Resilience category. 
The Bahamas Recognised With Bronze Honours at 2022 HSMAI Adrian Awards for Excellence in Travel Communications — Hospitality Sales & Marketing Association International (HSMAI) awarded The Bahamas Ministry of Tourism, Investments & Aviation a Bronze Adrian Award for its BBC feature article, "The Bahamas' Queen of Junkanoo." The piece spotlights the Bahamian tradition of Junkanoo as part of the publication's "50 Reasons to Love the World," and the Adrian Awards recognize excellence in hospitality advertising, digital marketing and public relations. 
PROMOTIONS AND OFFERS 
For a complete list of deals and discounted packages in The Bahamas, visit www.bahamas.com/deals-packages. 
Save Big, Live Luxuriously at the French Leave Resort — The French Leave Resort in Eleuthera is offering guests an all-inclusive Luxury Package that includes all meals between 7 a.m. and 10 p.m., an international selection of alcoholic and non-alcoholic beverages, a personal golf cart, an in-villa private bar, admission to the fitness centre and access to all non-motorised water sports. The travel window is from now through 23 June 2023. For pricing and more information, guests can reach out to the reservations team at +1 242-332-3778. 
Receive a Fourth Night Free at the Grand Hyatt Baha Mar — Visitors checking in at Grand Hyatt Baha Mar will be in for an unforgettable stay, thanks to the property's 45+ restaurants, casino and Baha Bay waterpark. What's more, guests will receive their fourth night free as well as a $100 resort credit if they book before 15 March. Blackout dates apply. 
Get Extra Amenities When You Celebrate a Special Occasion at Warwick Paradise Island — Travellers staying at Warwick Paradise Island for three nights or more who are celebrating an anniversary, birthday, or other special occasion will receive a Celebrate in Paradise Package that includes a $75 spa credit as well as a bottle of prosecco. The booking window for this adults-only, all-inclusive resort is from now through 31 October 2023, for travel until 31 December 2023.
ABOUT THE BAHAMAS 
The Bahamas has over 700 islands and cays, as well as 16 unique island destinations. Located only 50 miles off the coast of Florida, it offers a quick and easy way for travellers to escape their everyday. The island nation also boasts world-class fishing, diving, boating, and thousands of miles of the Earth's most spectacular beaches for families, couples and adventurers to explore. See why It's Better in The Bahamas at www.bahamas.com or on Facebook, YouTube or Instagram. 
### 
PRESS INQUIRIES 
Anita Johnson-Patty
Bahamas Ministry of Tourism, Investments & Aviation ajohnson@bahamas.com
Weber Shandwick
Public Relations Bahamas@webershandwick.com