War Room Conference Coming To The Bahamas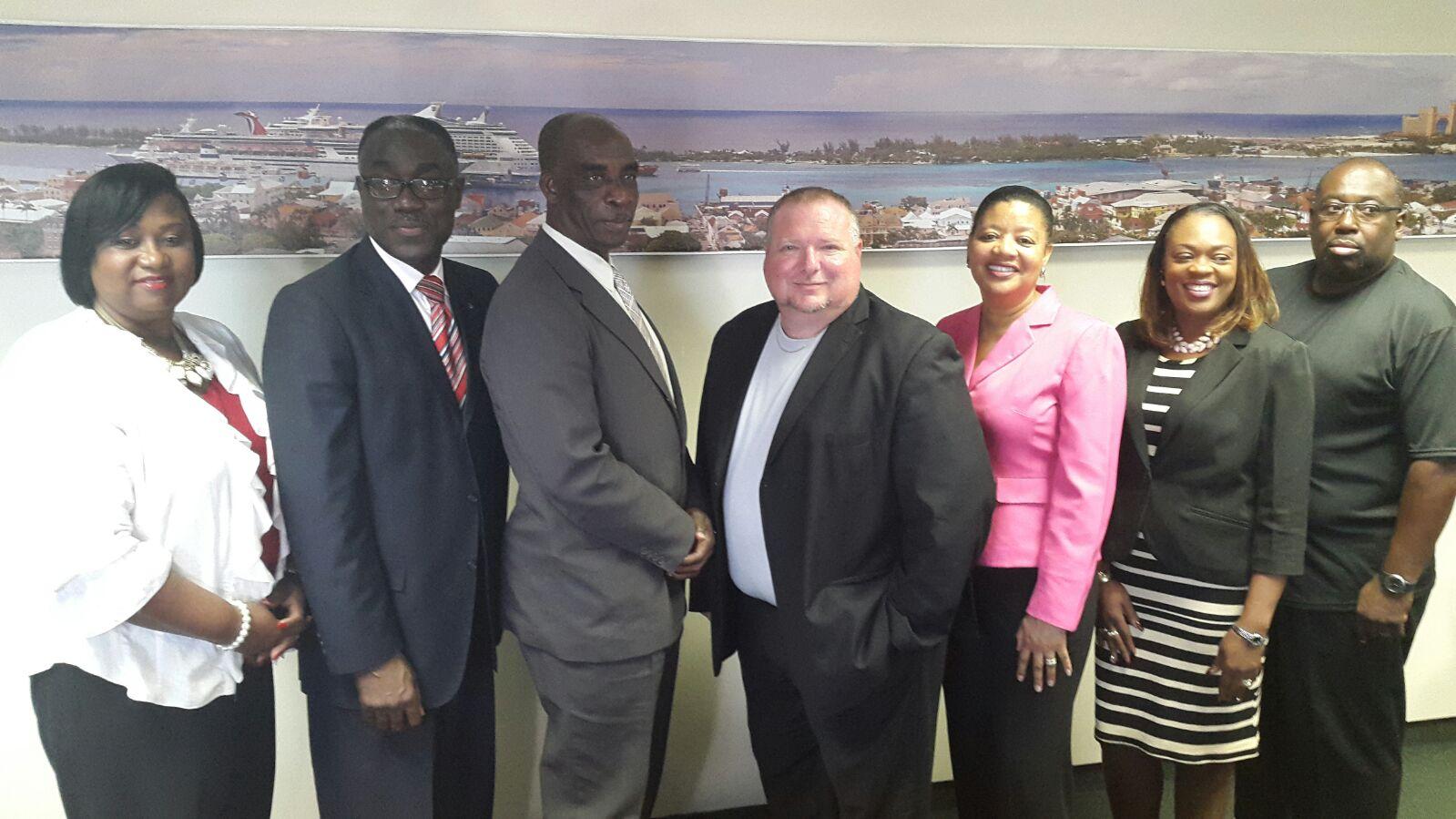 The movie "War Room" is the backdrop behind the idea to bring a prayer conference to The Bahamas next year and with it over 20,000 followers.
 "War Room", which appeared in theatres this past summer, topped the box office internationally.
 During a press conference held at the Ministry of Tourism on Wednesday, November 11, Director of Religious Tourism Dwight Armbrister said the movie inspired a conference that will take place in New Providence and Grand Bahama in October 2016.
 The conference is coming in partnership with Pastor Arnie Shipp, who is closely connected to the producers of the film – brothers Alex and Stephen Kendrick.
 "Prayer is one of the weapons that each of us have to move forward in Christ. So when the movie came out, I spoke with Alex and Stephen about this when they were writing the plans for the movie and we heard about plans for the book 'Battle Plan For Prayer' and that's where the idea for the War Room Conference came out," Pastor Shipp said.
 The conference will begin October 3 and end October 5. The locations will be Golden Gates Assembly in New Providence and the Our Lucaya Resort in Grand Bahama.
 Pastor Shipp said the War Room conference would feature topics like "Prayer in the Work Place" and "Prayer in the Marriage."
 One of the stars of the film, Karen Abercrombie, plays a prayer warrior and will be one of the lead speakers at the conference.
 This will be the first time she has been to The Bahamas.
 Permanent Secretary in the Ministry of Tourism Harrison Thompson said the ministry is happy to support the project because religious tourism touches other diverse markets.
 "There are so many avenues that we can tap through the religious market and this conference that we hope to host next year, we hope to the whole Bahamas participating. We look forward to Pastor Shipp assisting us in marketing this conference. Prayer is the key to our being. We just went through Hurricane Joaquin and we thank God that he spared us and no lives were lost," he said.
 "We expect that great things will come from this conference."