Visitors Excited About Popeyes Bahamas Bowl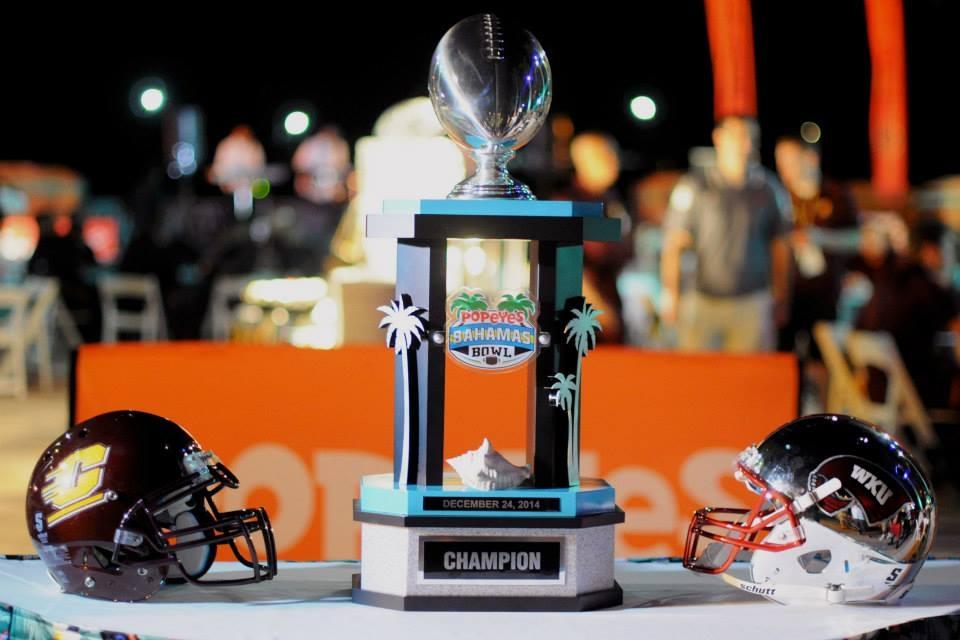 There's a lot of international buzz for the Popeyes Bahamas Bowl on Christmas Eve as organizers have intensified the number of events happening on and off the field.
Last year, the inaugural Popeyes Bahamas Bowl ended with an historic play that was nominated for an Emmy's award.
 ESPN organizers say it was "the greatest college football game for the year."
 Executive Director of Popeyes Bahamas Bowl Richard Giannini said it's for this reason that people are so excited for the game.
 "There certainly has been a lot of excitement. Popeyes is a great partner and so is the Bahamas Ministry of Tourism. There's a lot of buzz around the world about Popeyes Bahamas Bowl," he said.
 In December, every store in the US will have huge promotion for the Popeyes Bahamas Bowl and it will be great exposure for not only Popeyes but for the Islands of The Bahamas.
 The teams that will be announced in early December will arrive in New Providence on December 20.
 From then they will be hosted to a welcome party and participate in some other activities at Atlantis Paradise Island.
 On December 22, the teams will host a clinic at the Thomas A. Robinson stadium and they will also make their yearly visit to the Ranfurly Children's home.
 "That has always been very inspirational for the teams to meet those children," Mr. Giannini said.
 Game day promises to be extra exciting.
Popeyes is going to have a big tailgate area that will be fun for the kids.
There will be face painting, music and games.
At half time, Popeyes will host a contest where a lucky contestant will get the chance to win cash.
 There will also be a faceoff between the Saxons and Valley Boys Junkanoo groups.
"We want everyone to come out because it will be a day of fun, family and food. Enjoy the festivities, enjoy the bowl game so it will be a great day," Mr. Giannini said.
"It's the only game that is held internationally and having it at such a great destination becomes such a great event, not only for the teams but for all Bahamians. It is a celebration of football. In America, it will be the only college football game on at that time and so it will get tremendous coverage in the United States and wherever ESPN goes. It will be a great event for everybody."
Tickets, which are priced $10, $15 and $25, are now on sale at the Thomas A. Robinson stadium.
Domestic packages are also available for Family Islanders for as little as $370, which includes airfare and hotel.
 For more information and for tickets visit www.bahamago/bahamasbowl.