Tourists Attracted To Goombay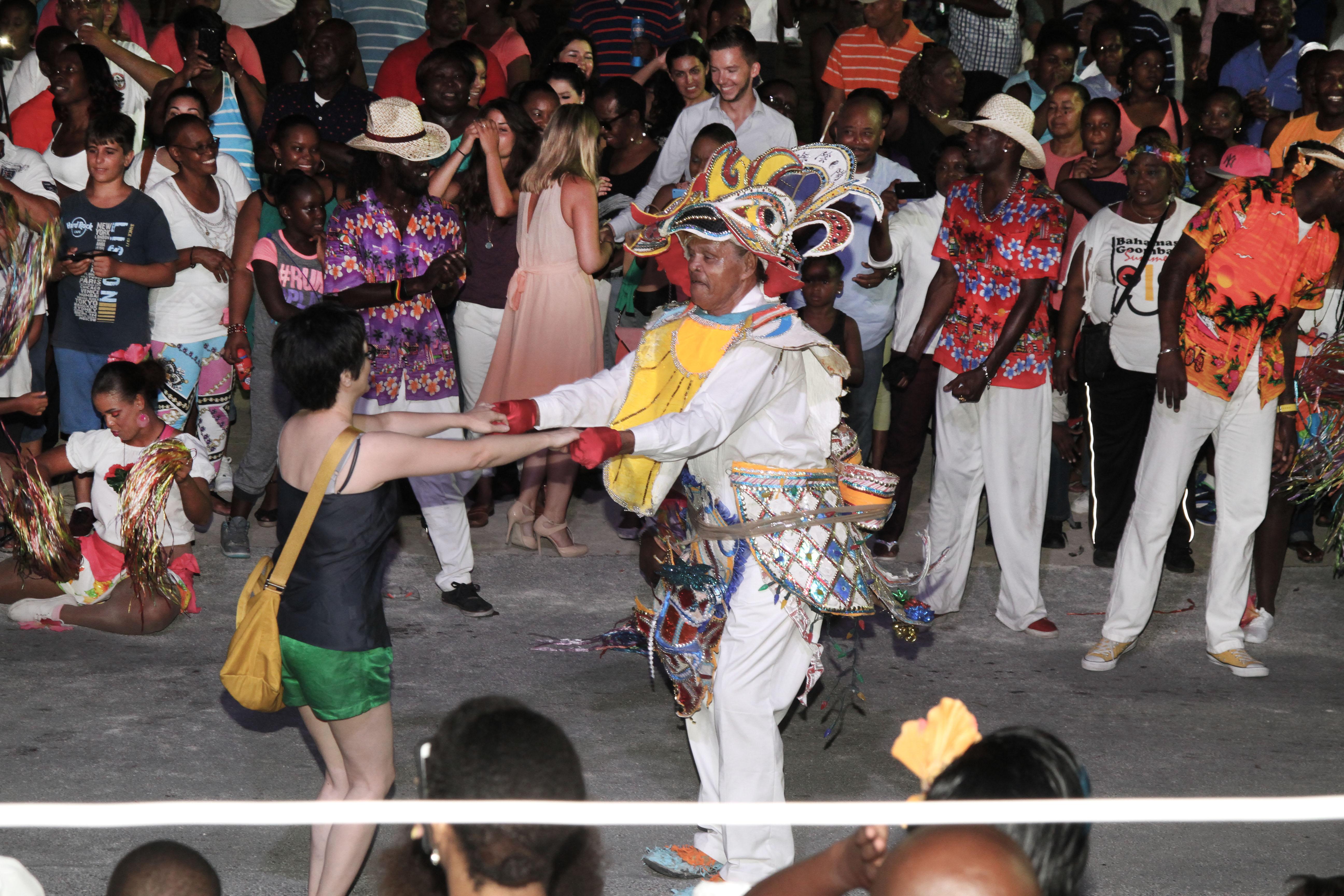 Kiddie's Heritage Village Adds Special Touch
The Ministry of Tourism has hit the mark with Goombay Summer Festival as hundreds of tourists are attracted to the event every week at Arawak Cay.
Goombay Summer Festival, a signature event of the Ministry of Tourism, has all the excitement of a family fun event with Bahamian music, games, food and crafts.
To make sure that tourists participate in the authentic Bahamian experience, ministry officials provide transportation from hotels and resorts in Nassau and Paradise Island.
Tourists are able to participate in games like crab catching, pineapple and watermelon eating contests and plaiting the maypole.
Dodie Olivieria from Ft. Lauderdale was one of the tourists who participated in plaiting the maypole.
"As soon as we got here we tried the sky juice and then we plait the maypole. It's been fabulous," she said.
"We literally just arrived and we are having so much fun. This helps me to see the culture and how Bahamians celebrate and connect through these wonderful festivals."
Greg Weldon of Palm Beach, Florida said his experience has been phenomenal.
"The sunset, the Fish Fry and all of the energy are phenomenal. The people are wonderful and so friendly and I absolutely love it here. Anyone can come to Atlantis and have that whole experience but it's also about The Bahamas. We want to experience the culture," he said.
"We are going to be regulars here. It is a 32-minute flight from Ft. Lauderdale. It's absolutely perfect."
To add to the family atmosphere, the Ministry of Tourism constructed a Kiddie's Heritage Corner.
Ruthann Rolle, who heads the activities in the corner, sought to teach children more about Bahamian culture.
"We have all the Bahamian games for children – games I played when I was a little girl. What they find here are things that they don't know about that are uniquely us and outside of that we have some physical games. We have marbles, sack races, hop skotch and they even got a taste of the bush tea," she said. 
"Visitors were lined up here and they were asking questions. So this is something that we are going to keep going; so please bring your children out."       
Goombay Summer Festival is also happening on every Family Island. For more information visit www.bahamas.com/summerfestivals.