Tourism Director General Featured in UK publication Travel Weekly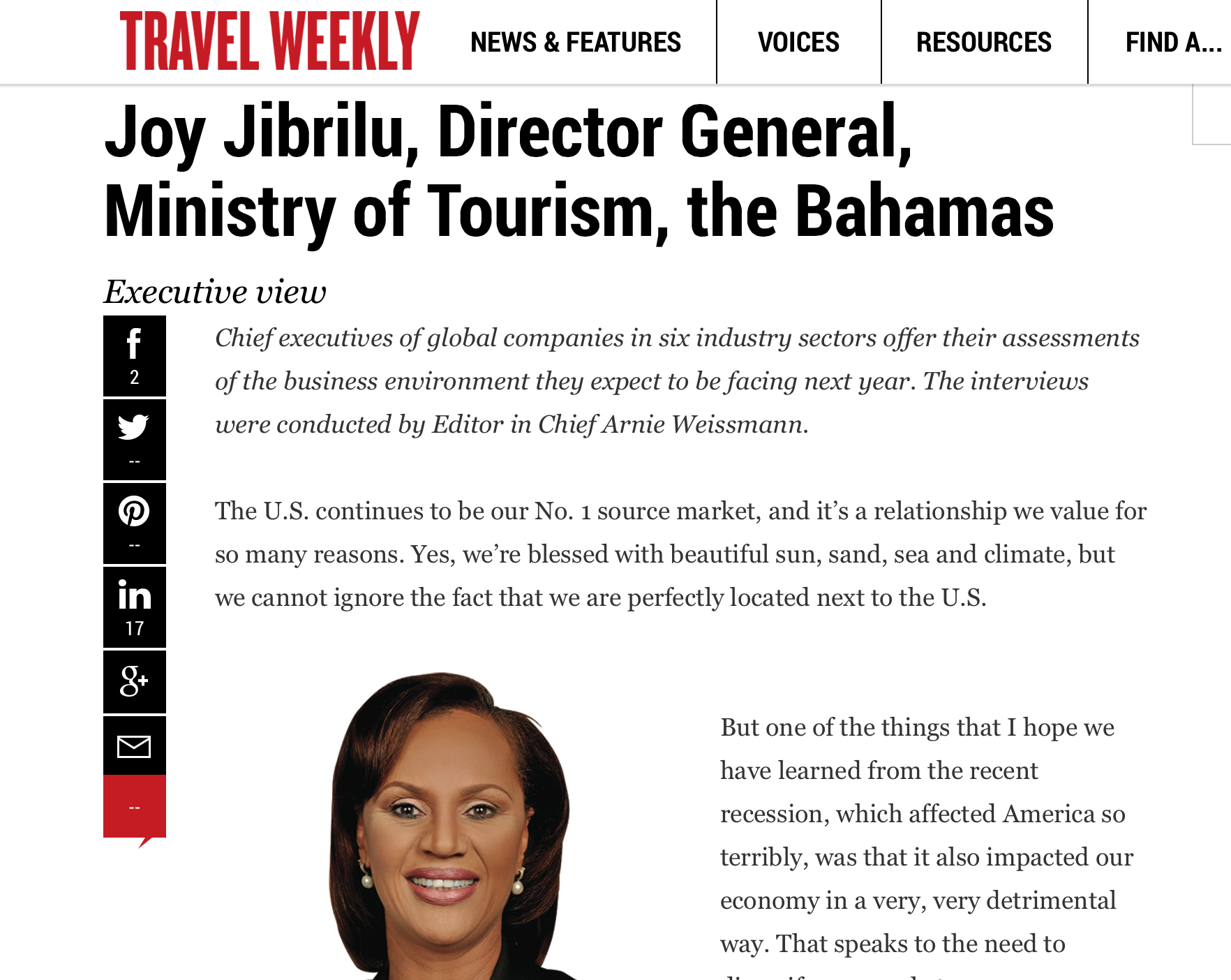 Director General at the Bahamas Ministry of Tourism Joy Jibrilu was recently featured in the popular European publication Travel Weekly.
Travel Weekly is the United Kingdom's preferred travel trade weekly publication and the travel industry's online marketplace for jobs.

In the article, Jibrilu touched on the ministry's recent success in the European market and she also expanded on plans to increase the number of visitors from Latin America.

"So we're re-engaging in a meaningful way again with Europe. Historically, we had wonderful numbers from Europe through the 1970s and 1980s, and those numbers have taken a beating because we took our eye off that particular ball. We're opening up offices there, and I've been to Europe several times, and already in one year we've seen growth, substantial growth. The United Kingdom alone, in 2014 to 2015, year to date, has grown by 11%, and we've seen those numbers reflected across Europe," Jibrilu said.
"We want to continue to grow Latin America. We have direct airlift on Copa out of Panama, and that's been a great move. Brazil and Colombia, in particular, connect through Panama. We're strategically going after direct airlift. We've had some meetings with other carriers out of Latin America."

Read more here:
http://www.travelweekly.com/Preview2016/Joy-Jibrilu-Bahamas-Ministry-of-...