Thousands Of Children To Benefit From Santa's Wonderland This Holiday Season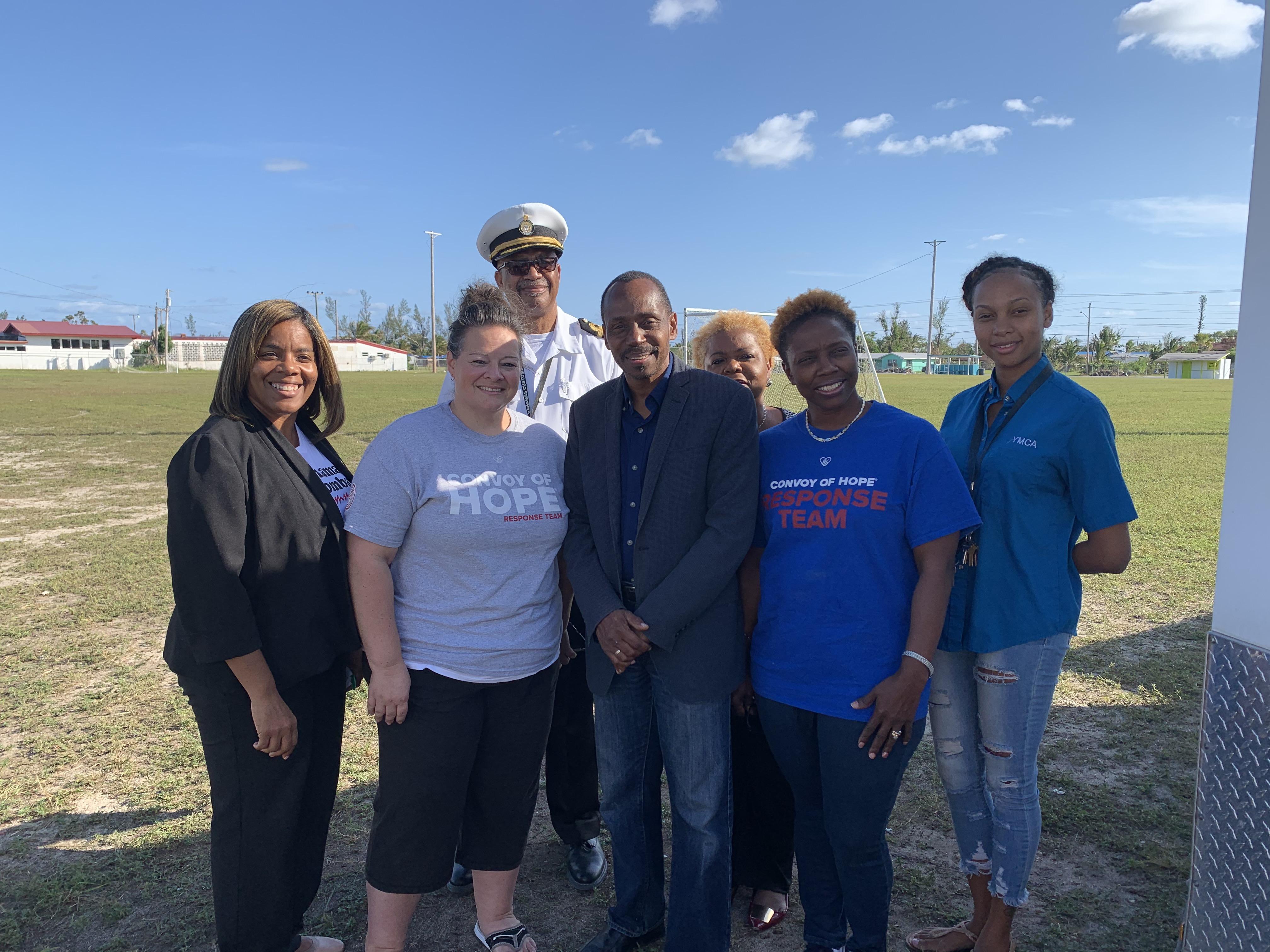 Freeport, Grand Bahama — Bass Pro Shops has teamed up with Convoy of Hope, The Grand Bahama Christian Council (GBCC), the YMCA and various government agencies to make the holiday season bright for thousands of children on Grand Bahama Island through Santa's Wonderland. A holiday staple on the Bass Pro Shops calendar, Santa's Wonderland is an activity-packed event for children that includes gift giveaways, games, treats, and photo opportunities with Santa Claus and his helpers. The free, Christmas-themed attraction is set for December 16-19 from 4 p.m. to 9 p.m. on the YMCA playing field.
During a press conference to announce the event, organizers said they are prepared to give Christmas presents to over 8,000 children between the ages of three and 13 over the course of the event.
Bass Pro Shops Founder Johnny Morris said his company and partners felt compelled to assist after seeing the devastation of Hurricane Dorian. He explained that the company has made donations of food, water and supplies toward hurricane relief, but wanted to do something more for the children on island.
"The main thing is to create happy memories for mainly the kids, their families and the people of Grand Bahama," Morris said. "We'll have Santa Claus. We're going to have a big snow-making machine, so kids can make snowballs and build snowmen. We're going to have a lot of other surprises. It's going to be a fun, happy time."
As Santa's Wonderland is a children's event, invitations will be given to children across the island and each child will be allowed to bring two adults. Parents and guardians in attendance will not leave the event empty-handed, according to organisers.
"The goal is to distribute 10,000 bags of groceries to the adults," GBCC President Robert Lockhart said. "For four nights the goal is to provide a Christmas celebration atmosphere with gifts and food for 4,000 people every night and the last night is designed to cater to 8,000 persons."
Lockhart extended gratitude to Bass Pro Shops and Convoy of Hope for their investment in children on Grand Bahama. He also thanked the Ministry of Tourism & Aviation, Office of the Prime Minister, Bahamas Customs and Immigration and the National Emergency Management Agency for helping to ensure the event will be a success.
###
Media Contact:
Nina Laing
Bahamas Ministry of Tourism
1-242-350-8633 nlaing@bahamas.com