T.D Jakes Conference Coming To The Bahamas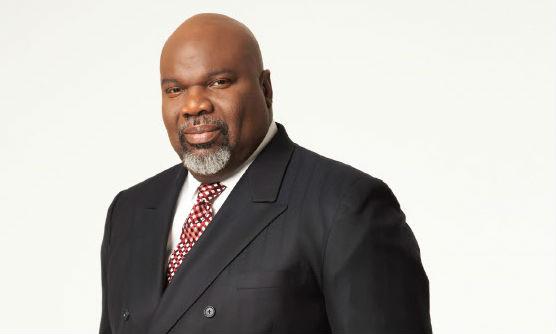 Conference To Be 'The Biggest Religious Gathering'
The year 2017 will be an epic one for religious tourism as international pastor, motivational speaker and filmmaker T.D. Jakes headlines Faith Fest 2017 to be held in Nassau, Bahamas.
 Faith Fest, which is being held in Grand Bahama in October this year, is already set to bring thousands to the island and officials are already gearing up for its climax with Jakes in March 2017.
 During a press conference held at the Ministry of Tourism recently, international motivational speaker and best selling author Henry Fernandez, who is headlining Faith Fest in Grand Bahama, said officials are already beginning to market the Nassau conference and The Bahamas is an easy sell.
 "Your beautiful landscape, your weather, resorts and culture is really second to none," he said. "I've travelled the world and I have been travelling to The Bahamas for several years and I can tell this is really a great place not only to travel for vacation but to bring religious leaders from various members of our congregations to come and be a part of your culture.
 "God and spiritual development has always been a part of how Bahamian culture and how Bahamians embrace spiritual leaders like myself, I really believe that this is the perfect place to host the 2017 Faith Fest."
 Fernandez said Faith Fest will be the biggest religious gatherings ever hosted in New Providence.
 "I'm bringing in some of the most recognized and popular speakers and singers in the Christian community in the US. The gathering will bring people in from the US, Europe and other parts of the world. I believe that this conference will bring a spiritual revival to the country," he said.
 Fernandez says he expects that Faith Fest will broadcast to over 200 countries.
 "I believe this conference will help to promote The Bahamas on the major television networks. It's a wonderful opportunity and I am excited about what God is doing in your country."
 Permanent Secretary in the Ministry of Tourism Harrison Thompson also expressed his excitement for the conference.
 "When you have someone like Mr. Fernandez and Bishop T.D. Jakes in the same room – there's a lot of power there and in addition to them we expect a whole lot more powerful men and women of God who will come and share in with The Bahamas," he said.
 "These revivals and conferences are really to give God thanks for all he has done for us. I encourage Bahamians everywhere to please plan your schedules for Faith Fest in Grand Bahama and Spring 2017 in Nassau where we will showcase our God who has been so great to us."   
 More information about Faith Fest could be found on Bahamas.com.