Sustaining our Wetlands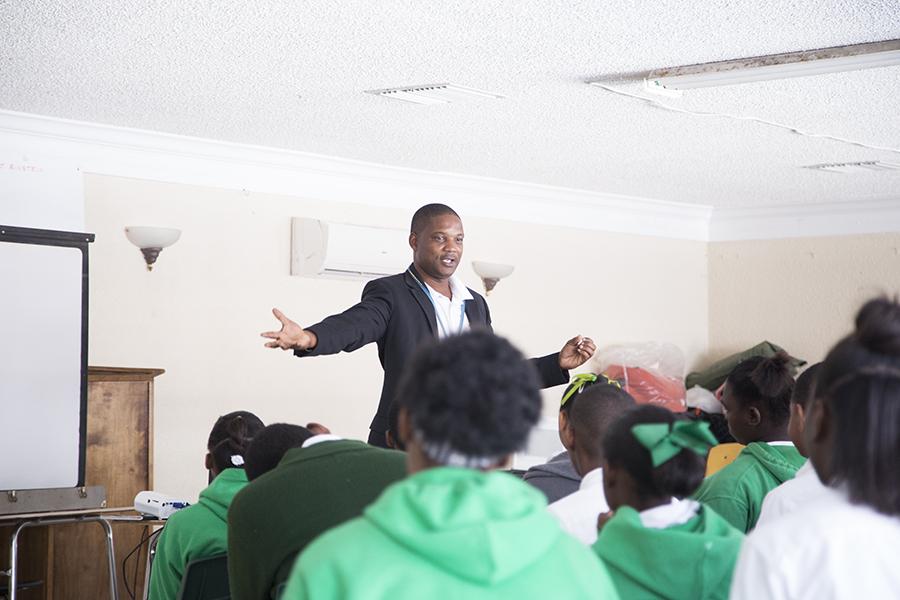 On Thursday, February 2nd, 2017, the Ministry of Tourism, in partnership with the Bahamas National Trust, hosted a series of educational presentations at St. Paul's Methodist College and St. George's High School campuses, in recognition of World Wetland Day.
Elsworth Weir, Senior Park Warden for the Bahamas National Trust, explained that the main purpose of educational presentations was to, "create an awareness about the importance of protecting our wetlands".
The presentations not only highlighted the importance of sustaining the wetlands of Grand Bahama Island, but according to Weir, they showed the students how this practice also translates into a greater abundance of fish within the fishing grounds.
He said that it was important to reach out to the young children because of their tendency to take the message home to their parents.
In light of the UNWTO (United Nations World Tourism Organization) having declared 2017 the International Year of Sustainable Tourism for Development, Jeffrey Pinder, Senior Executive for Sustainable Tourism, said that "Our aim is to promote the importance of preserving the wetlands by encouraging residents to protect them and see the opportunities available."
He said that "Our joint effort is to educate the students on the importance of the natural environment and to show them the opportunities available once the wetlands are protected".
The Convention on Wetlands, called the Ramsar Convention, is an intergovernmental treaty that provides the framework for national action and international cooperation for the conservation and wise use of wetlands and their resources.
The Ministry of Tourism's Sustainable Tourism Committee will continue its educational lecture series in April, which will be recognized as Coastal Awareness Month.