Sugar Factory American Brasserie set to open at Baha Mar in Nassau, Bahamas, May, 5, 2021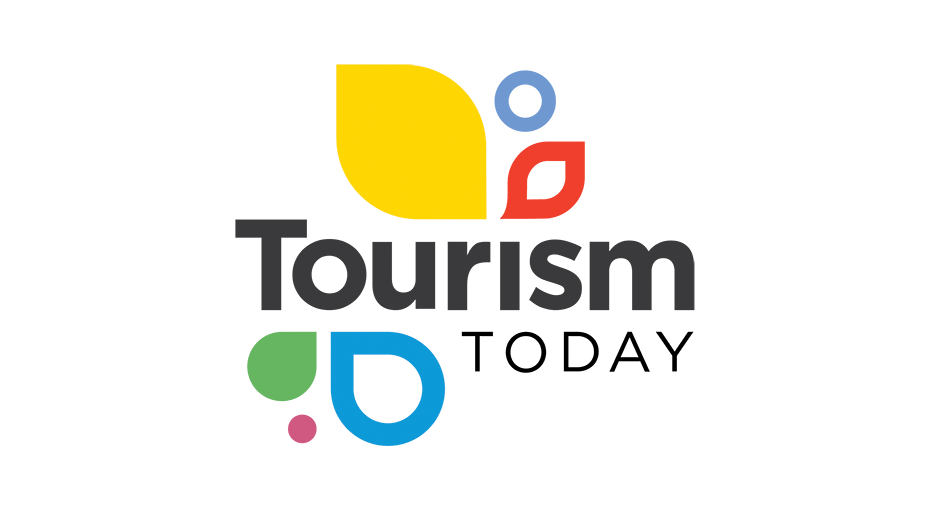 NASSAU, BAHAMAS – April 29, 2021 – Sugar Factory American Brasserie, America's favorite eatery and confectionary shop, will continue to expand internationally with the grand opening of its newest location at Baha Mar resort destination in Nassau, Bahamas Wednesday, May 5, 2021. Sugar Factory's newest location will be set inside The Bahama's newest luxury resort destination on the island of New Providence. The restaurant will feature a full-service restaurant, café, confectionary shop, retail store, carousel bar overlooking Baha Mar's iconic fountains, and the debut of CandyOcean, a one-of-a-kind aquatic-themed immersive experience.
"We are thrilled to welcome the widely-recognized and celebrated Sugar Factory and Baha Mar's collection of world class culinary and entertainment offerings," said Graeme Davis, President, Baha Mar. "With a bright color palette synonymous with the Baha Mar lifestyle, we look forward to introducing CandyOcean by Sugar Factory and new menu items exclusively available at Baha Mar -- a memorable dining experience in a uniquely Bahamian setting.
The first CandyOcean by Sugar Factory will feature life-size sculptures of dolphins and sharks blowing bubble gum, flamingos frolicking on cotton candy clouds, and many more sea life-inspired moments. Sugar Factory's confectionery shop will feature the signature floor-to-ceiling candy wall with more than 500 types of candy, including a selection of novelty and bulk candy like the world-famous Couture Pops. Completing the confectionery, the adjacent café will offer coffees, hot chocolate, frozen hot chocolate, homemade specialty rainbow doughnuts and pastries, in addition to homemade gelato.
"When Baha Mar was first announced, we knew we wanted to bring a Sugar Factory location there. Now, one of the hottest new resort destinations to visit in the world, Baha Mar's cheerful and vibrant setting is the perfect place for our lively atmosphere and playful menu," said Sugar Factory Owner, Charissa Davidovici. "The new restaurant will be unique to its tropical location, yet stay true to the iconic and signature charm of Sugar Factory."
The dining room, replete with red tufted banquets, crystal chandeliers and antique brass accents, will seat 200, with seating for an additional 100 guests on the spacious outdoor patio. The restaurant will also feature an extraordinary outdoor carousel bar and gazebo, that seats 30 and offers views of Baha Mar's dazzling fountain show.
Sugar Factory's menu features signature items such as the Pan Roasted Prime Rib Eye paired with a crispy brick of Havarti cheese; Roasted Lobster Mac and Cheese for two; Brick Chicken served with mashed potatoes dressed in a lemon-herb sauce; The Big Cheesy Burger that is topped with melted white cheddar, creamy mac & cheese, and bacon on a toasted potato bun; over-the-top Insane Milkshakes; and the Holly Gold Monster Burger, dressed in a 24k gold leaf served with gold dusted fries.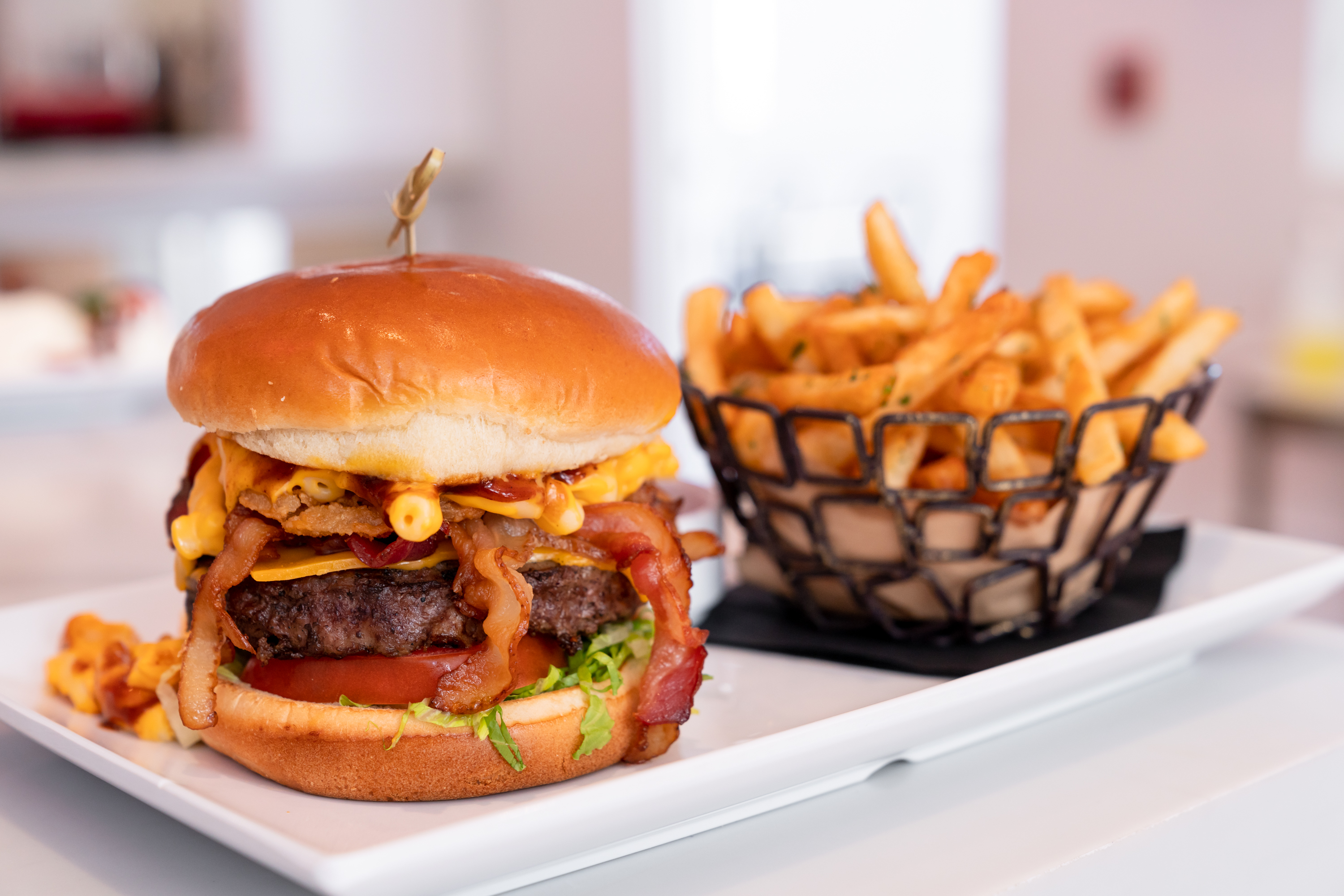 Legendary desserts will top the menu like the famous King Kong Sundae, serving up to 12 people with 24 scoops of ice cream topped with sprinkles, gummy bears, caramel sauce, fudge sauce and giant whirly pops.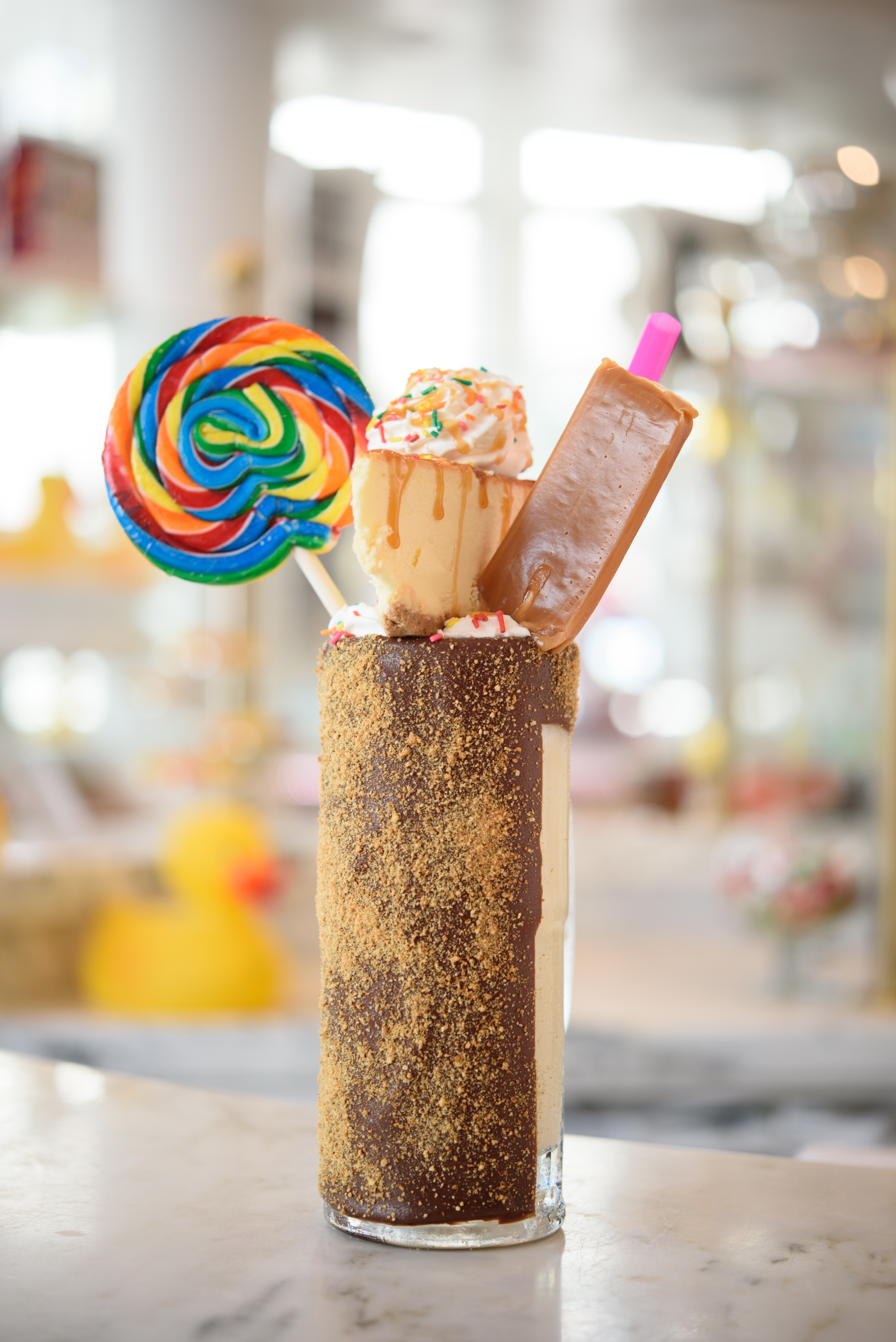 The elevated white marble indoor bar seats up to 13 guests and will provide full menu service complete with Sugar Factory's signature 64 oz. alcohol-infused smoking candy goblets including the popular Lollipop Passion, garnished with lollipops and candy necklaces, and the Watermelon Mojito featuring Pitbull's Voli 305 Vodka and sour watermelon gummies.

Guests can also enjoy celebrity-approved goblets like The Rock's Soul Man with his Teremana Tequila; 50 Cent's Candy Shop with Branson Cognac; Mario Lopez's Monster Hurricane with Casa Mexico Silver Tequila; TravisScott's Strawberry Hustle with Cacti Spiked Seltzer; Snoop Dogg's Strawberry Lemonade Smash and Tropical Fruit Punch with his INDOGGO Gin; Bruno Mars' Watermelon Piña Colada and Mai Tai made with SelvaRey Rum; the Chainsmokers' JAJA Tequila Goblets featuring the Sour Flour Mango Sunrise and Electric Purple Jawbreaker; Nick Jonas and John Varvatos' Strawberry Cadillac Reposado Margarita made with Villa One Tequila; and The Drake, crafted with his Virginia Black Whiskey.
Sugar Factory American Brasserie will be located inside Baha Mar at 1 Baha Mar Blvd, Nassau, The Bahamas. Sugar Factory is open 7 days a week from 8 a.m. to midnight and reservations are available on OpenTable or by calling +1- 242-788-7064.
Sugar Factory, named "The Most Instagrammed Restaurant in the United States" by Food & Wine Magazine, offers a sweet escape with locations throughout the United States, including the newest restaurant locations at Westfield Century City Los Angeles, Dover Downs Hotel & Casino in Delaware, Seminole Hard Rock Hotel & Casino Tampa, Mall of America, Atlanta in the heart of Midtown, Hard Rock Hotel & Casino Biloxi, Theatre Box in San Diego's Gaslamp Quarter, and
Hard Rock Hotel & Casino Atlantic City. Sugar Factory American Brasserie, complete with retail and the brand's popular restaurant, can also be found globally in New York City, Las Vegas, Chicago, Rosemont, IL, Connecticut at Foxwoods Resort Casino, ICON Park Orlando, Bellevue, WA, and South Beach Miami. The brand will expand into more markets in the next year including Resorts World Casino New York City, Baha Mar in Nassau, Bahamas, Dallas, Cherry Hill, NJ, Aventura Mall in South Florida, Houston, Indianapolis, Philadelphia, Detroit, and more. The brand reaches internationally with a retail store overseas in Bahrain and restaurants in Manila, Philippines, and Dubai at Festival City Mall, CityWalk,and Emaar Mall, as well as The Mall World Trade Center in Abu Dhabi.
For more information about Sugar Factory visit www.sugarfactory.com. Instagram: @TheSugarFactory
Facebook: /SugarFactoryBrand
Twitter: @sugarfactory
About Baha Mar
Baha Mar is a master planned $4.2 billion integrated resort development situated on 1,000 acres overlooking the world's famous/breathtaking Cable Beach. The white sand beach destination includes three global brand operators – Grand Hyatt, SLS, and Rosewood – with over 2,300 rooms and 40 restaurants and lounges, the largest casino in the Caribbean, a state-of-the-art convention center, an 18-hole Jack Nicklaus Royal Blue Golf Course, the Caribbean's first and only flagship ESPA spa, and over 30 luxury retail outlets. Baha Mar is a breathtaking location with dynamic programming, activities, and guest offerings in one of the most beautiful places in the world – The Bahamas. For more information and reservations, visit www.bahamar.com.
###