Back to top
A Spectacular Bahamian Affair in Atlanta, GA Bahamas Ministry of Tourism Appreciation Night for Top Agents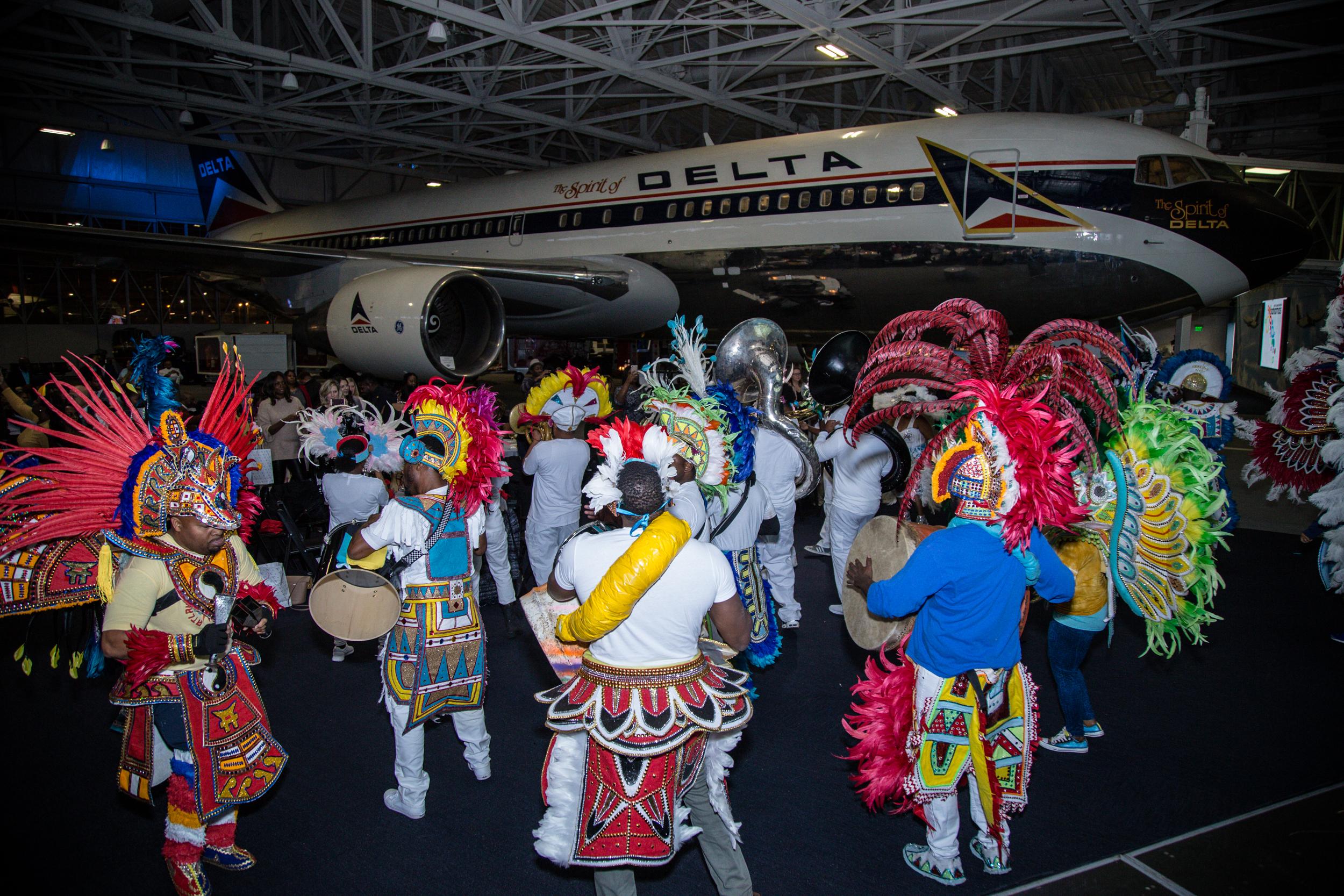 The colors were bold and the music was amped up with the sounds of the goat skin drums, cowbells, whistles and horns, as travel professionals enjoyed the singing and the pulsating rhythms of Junkanoo sponsored by the Bahamas Tourist Office, Atlanta. The event was held at the Delta Flight Museum in Hapeville, GA.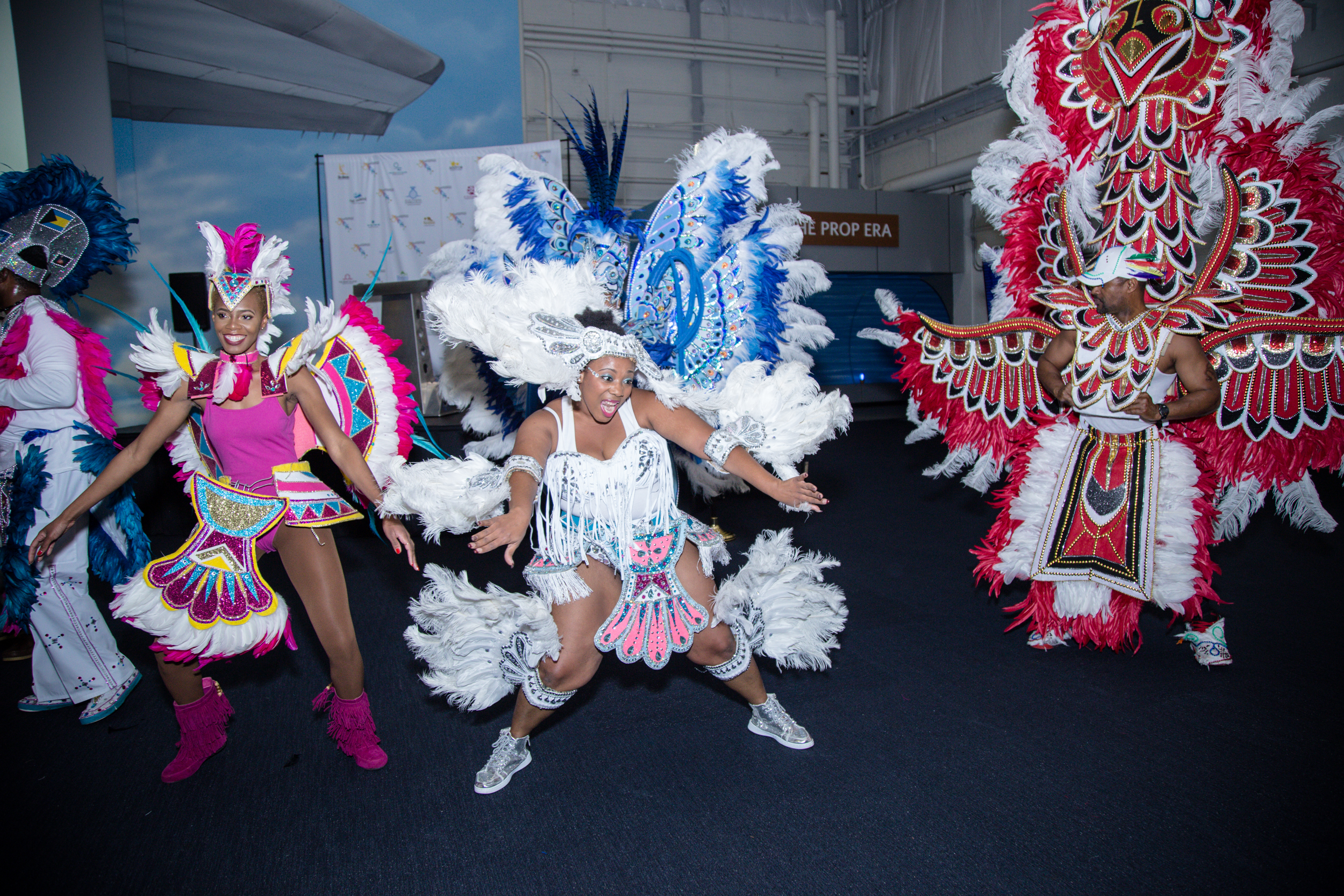 Spearheading the efforts out of the Atlanta area, Garbrielle Archer, Area Manager of the Bahamas Tourist office, Atlanta, worked with her team to update 100 Delta Preferred Travel Agents, Bahamas Specialists and Media on What's New in The Islands Of The Bahamas (TIOTB). Industry Partners gave updates on Nassau/Paradise Island, Grand Bahama Island and the Bahama Out Islands. Sponsor giveaways included special prizes from the following partners:
Viva Wyndham Fortuna Beach
3 days /2 nights stay for 2
Valentine's Resort & Marina
3 nights stay for 2
Luxury Junior Suites
Abaco Club at Winding Bay
3 nights stay for 2 
Cabanas along the golf course
Unlimited golf
Resort golf cart
SLS Baha Mar (combined with airfare)
3 nights stay 
Superior king room
Round trip airfare (ATL to Nassau)
courtesy of Delta Air Lines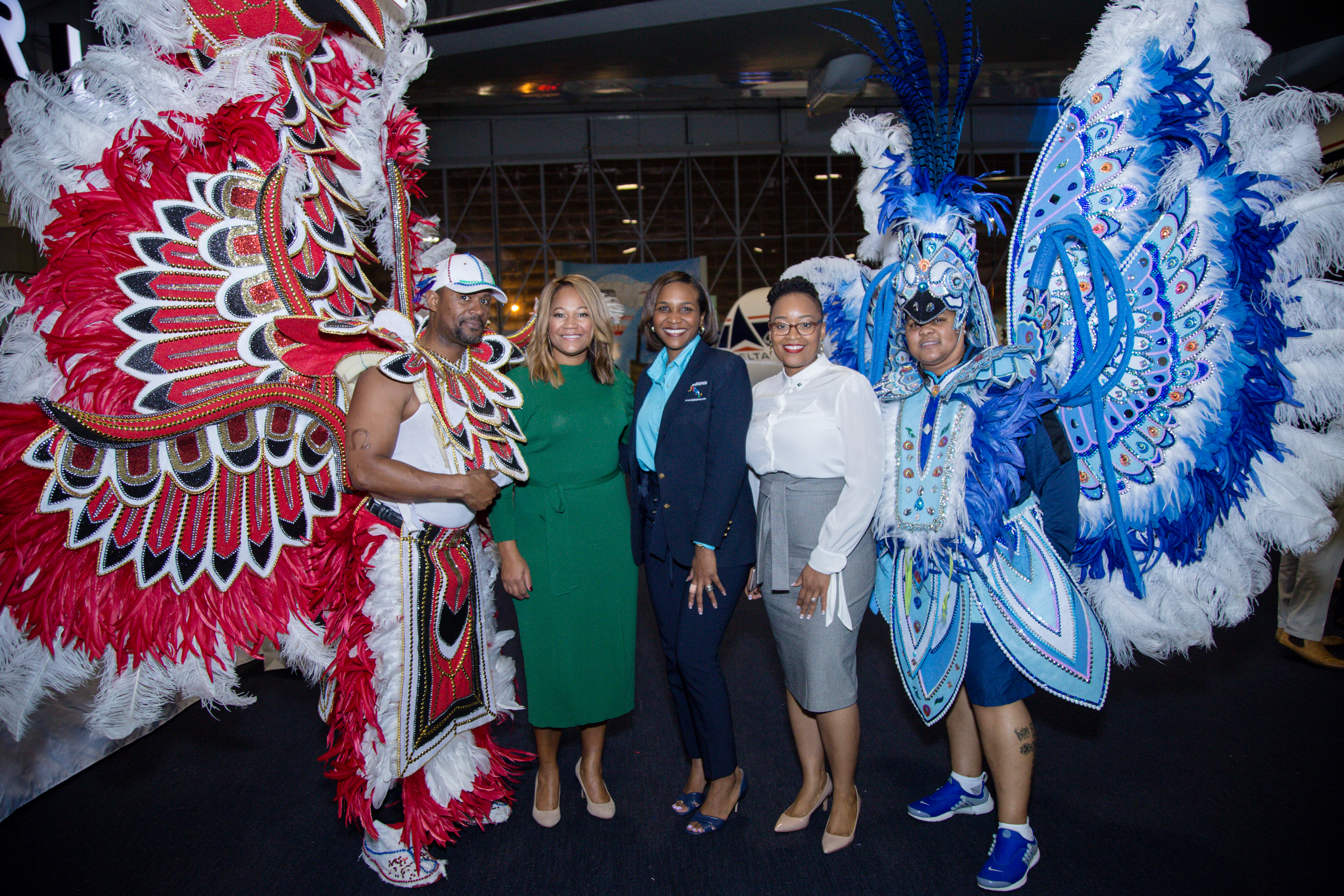 "Events like tonight are important, firstly, because they allow us to update the product and destination knowledge of our travel agents, allowing them to be "in the know" and well equipped to sell TIOTB. Secondly, it allows us to interact one on one with our top producing agents, thank them for the outstanding job they are doing and encourage them to continue to sell TIOTB," said Garbrielle Archer, Area Manager, Bahamas Tourist Office, Atlanta.
" I loved how organized it was! The information given was very concise and I did learn a lot. The venue was amazing . . . loved everything about it as I was exploring! The food was amazing...some of the best I've had at a travel event! The Bahamian Junkanoo performers were such a treat I video'd the entire thing up close!" said Jennifer Goza, Owner, Time-Out Cruises and Tours.
Pushing the message that "It's Better In The Bahamas," the event was a part of the Bahamas Ministry of Tourism's ongoing efforts to reconnect and re-engage with the Travel Agent Community.