Back to top
Sandyport Beach Resort Wins Gold Award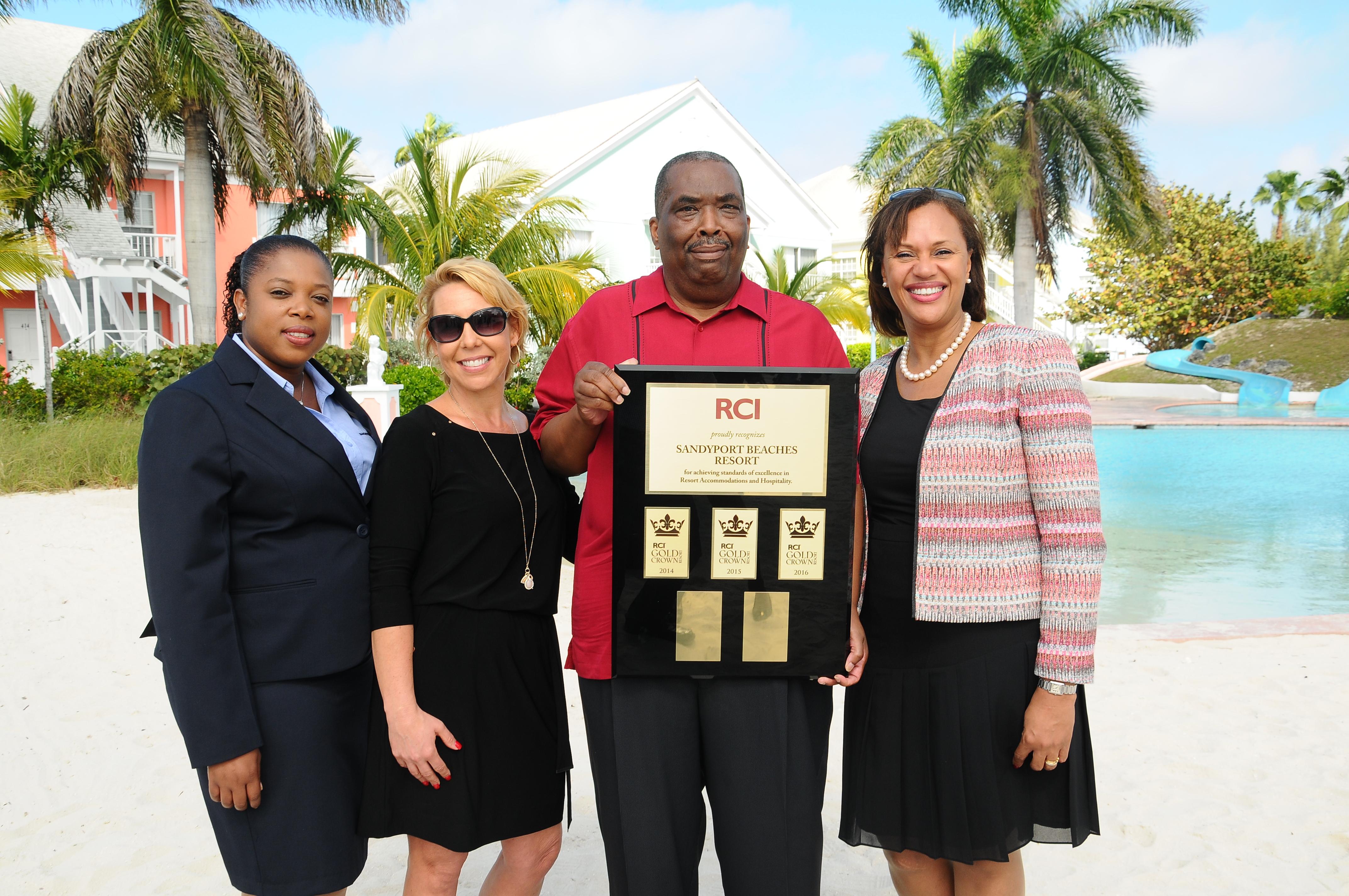 The world's largest timeshare network has awarded Sandyport Beaches Resort its top award for excellence in service.
RCI presented the resort with its Gold Crown Resort Award for Hospitality.
It's the third time the resort achieved the award.
The award was based on happy guests' positive comments online – proving that the resort has consistently provided superior vacation experiences.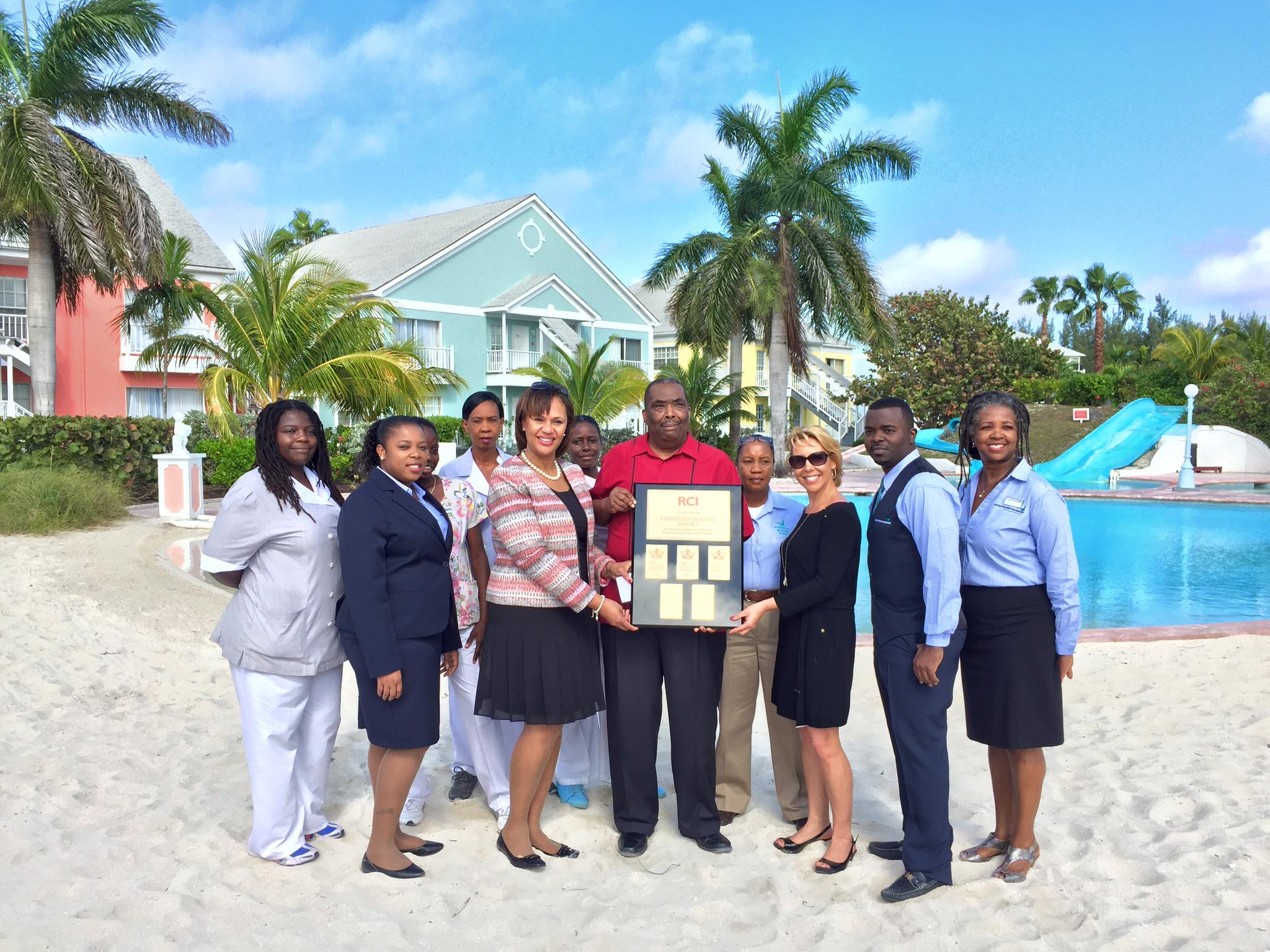 Director General of the Bahamas Ministry of Tourism Joy Jibrilu said she was honored to present the hotel with its award.
"It is just absolutely phenomenal that this small niche boutique resort buried almost in the middle of Nassau is just garnering such recognition and I am delighted to be here to congratulate the staff led by their General Manager Vernon Moss," she said.
"I just want to congratulate the resort on behalf of the Ministry of Tourism and the Commonwealth of The Bahamas for flying the flag so well. We talk about excellence of service and how important it is and this resort speaks to that because they have been assessed by visitors who come here repeatedly on the quality of service."
The director general notes that while there are about 4,200 hotel properties around the world that are a part of RCI's network, only 15 percent of them have achieved the Gold Award.
"To know that you Sandport Resort have done it for three years in a row – we really salute you. You have really raised the standard. Others out there – you have got to catch up," Ms. Jibrilu said.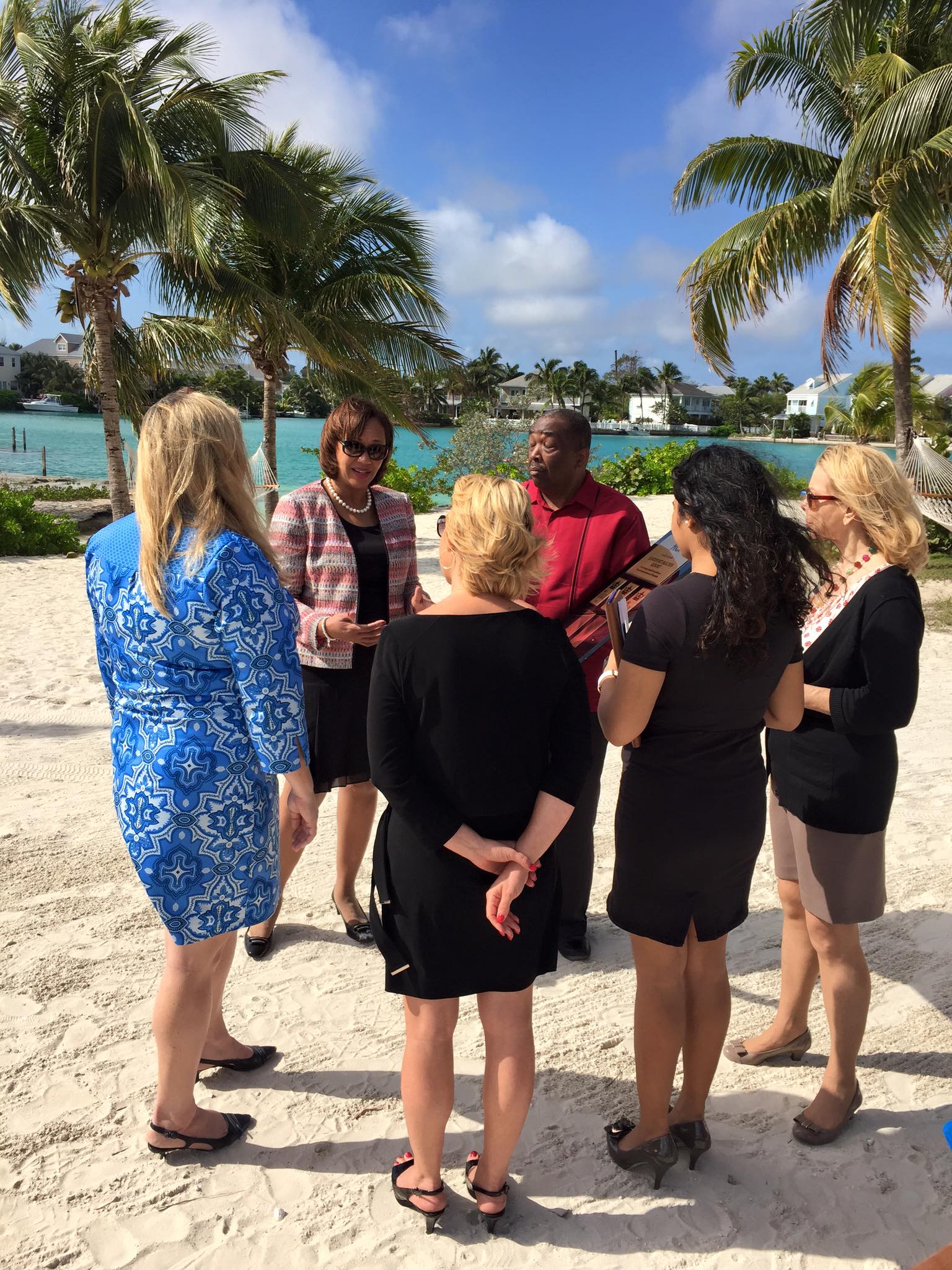 Accountant Executive of RCI Shannon Dabney said Sandyport has proven itself repeatedly.
"When we speak about this honour, it really does shout the magnificent service and product that they have here to offer at Sandyport. I'm proud that Sandyport is a resort that I get the joy of working with everyday. Their staff – I can't speak highly enough about. They make the difference here. They make people's vacation experience exceptional," she said.
Front Office Manager of Sandyport Beaches Resort and Hotel Sherelda Ornette said she believes the resort's success is due to quality service.
"The property is great itself but the staff is above none. We take service to the next level. It only can get better from here," she said.
Ms. Jibrilu pointed out that the resort has a director of happiness, which she feels makes all the difference.
"When someone has that as a strategic objective and they designate someone to ensure that all the guests are happy – what better formula can you have? That speaks volumes to me," she said.