Rum Bahamas Creates Opportunities For Micro-Businesses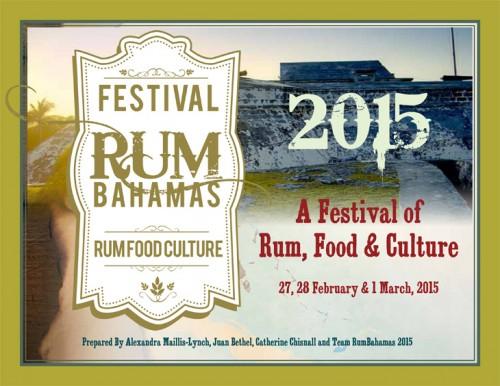 The festival, which will fully display the historic culture of piracy, rum and food in The Bahamas, will be held on February 27-March 1.
Alexa Ray-Smith, vendor coordinator of Rum Bahamas, said in its inaugural year, the festival was able to bring a number of micro-businesses to the forefront and officials are hoping to do the same this year.
"What Rum Bahamas has been doing to prepare our local vendors is basically running a training programme. What we want to show our vendors is that it's not only the visitors who come out to Rum Bahamas Festival. We want to show them how to be creative and maximize your potential at any festival and anywhere in The Bahamas," she said.
"Being a small business, breaking into anywhere can be very difficult, especially when the funding is not really what it should be. We teach them all kind of things a part from participating in Rum Bahamas Festival and any other festival."
Ms. Ray-Smith said prodigies that were brought to the spotlight from Rum Bahamas include Antoine Thompson of Puzzles Bahamas and Helen Mortimer of Anointed Hands.
"These persons have been given an opportunity to be exposed in places like Ireland, France and the United States. So they were given a chance to expose what they have not only here but internationally," she said.
Currently, there are eight micro-businesses that will be displaying their goods and services at Rum Bahamas.
However, Ms. Ray- Smith said with only three weeks left until the event, officials are hoping that number grows.
"We are also asking large companies to come on board and assist the small businesses to grow by assisting them in getting the exposure that they need. As micro-businesses come on, we ask for larger companies to come on as well," she said.
"Show young entrepreneurs that we are here to support them."
For more information on how to become a vendor of Rum Bahamas contact the office at 677-2834/5.