Renaissance of The Abaco Beach Resort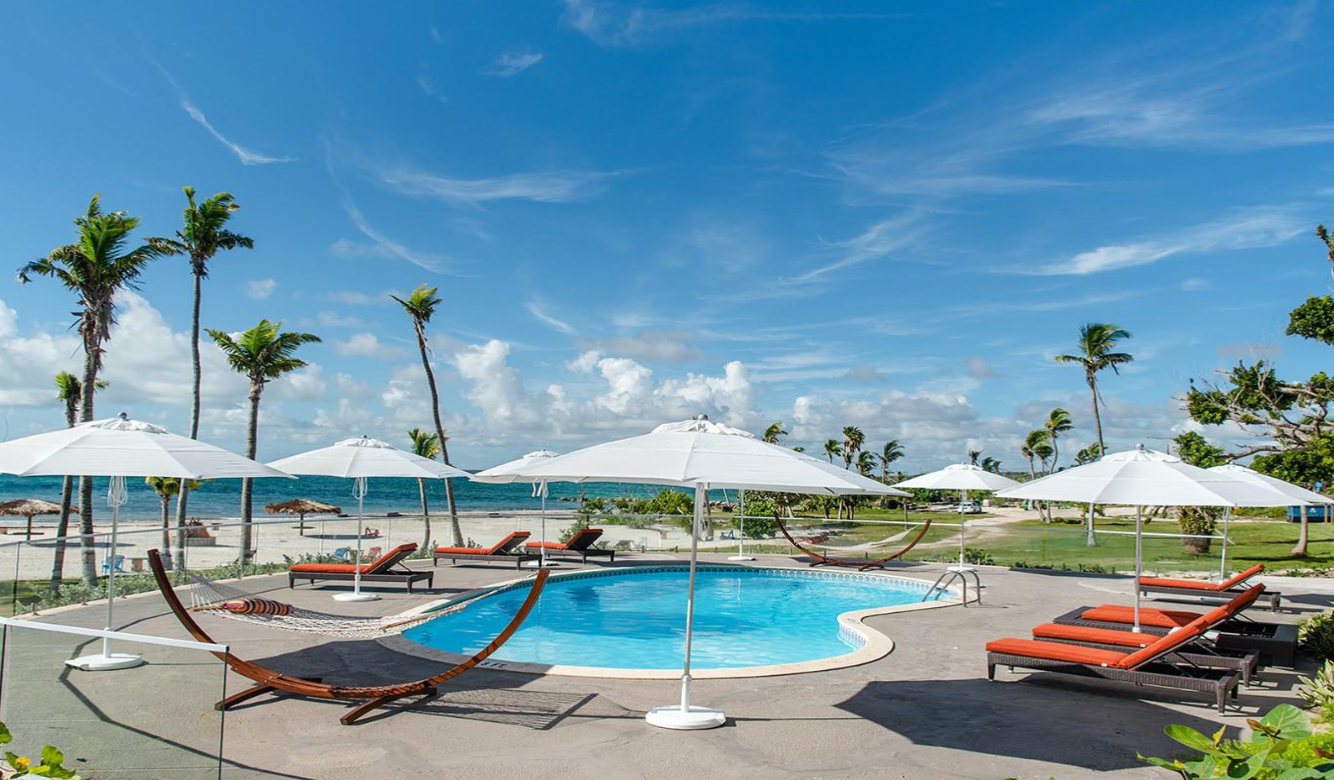 The Abaco Beach Resort, the iconic Caribbean hideaway in the Abacos, in the Islands of the Bahamas, announces its reopening on November 1st, 2020. This charming beachfront resort epitomizes a classic Bahamian getaway that captures the true essence of the out-island for vacationers and boaters in search of incomparable service, tranquility, privacy, adventure, and endless opportunities to reconnecting with nature.
The resort's reopening follows an extensive renovation and expansion to its collection of accommodation choices of 94 guest rooms, suites, and condo residences following the passage of Hurricane Dorian. Rooms feature wifi, cable tv, wet bar, mini-refrigerator, safes, coffee maker, clock radio, hair dryer and a private balcony. The resort's state-of- the-art marina affectionally known as "Boat Harbour", underwent a total rebuild of its 200 slips, including installation of new pedestal equipped with water, cable, 480-volt electricity capacity upgrade, refurbishment of its' signature Helipad and an expanded fueling station.
Situated in the historical tourist district of Marsh Harbour, Abaco, guests can look forward to indulging and discovering some of the resort's newest guest amenities, dining experiences, aquatic and outdoor activities that have been added.
Guest rooms, suites and condo residence reflect a rejuvenated, reimagined, and clean look. Custom made furnishing in rustic dark wood tones and pearl white textured finish exudes serenity, relaxation, and an airy aesthetic throughout. In additional to its unparalleled accommodations, guest can enjoy wider access to other Abaco Beach Resort new offerings. The Great Room a casual gather spot ideal for intimate celebration, relaxation, and a "jaw- dropping panoramic ocean view." The Bistro features casual dining with both indoor and outdoor terrace seating with scenic beach and ocean views. Pool Bar and Terrace at Marinaville is a laid back yet chic outdoor experience that features Al Fresco style dining with unobstructed views of the expansive marina, helipad, and the neighboring outer cays.
The Marquee features 6,000 square feet of space with views of the marina, The Marquee is encased in sliding glass with French door entrances and has air conditioning, plus a state-of-the-art sound system. The space can be sectioned off into sections of approximately 3,000 square feet. Below Decks a 2,500 square-foot function space overlooking the resort's Garden Pool and the Sea of Abaco, features sliding glass doors that can be opened to access a spacious patio area for pre- or post-events. At the resorts newly expanded private beach there is new water sports equipment and activities for guest wanting to kayak, paddle board, snorkel, and fish.
Ahead of the November 1st, opening, the resort has earned the Clean and Pristine Health and Safety Certification for the Bahamas. This designation demonstrates that the resort and its team members are guest ready to welcome vacationers having attained the highest safety protocols. Visitors to the island can also feel a heighten sense of comfort knowing that the national and local government agencies has activated its Safety Programs in key tourist districts and the island's essential services are available including: medical and doctor offices, pharmacy, food stores, boat repair and restoration of public utilities. Major airlines are also expected to resume commercial service to the island ahead of the opening including American Airlines, SilverAirways, BahamasAir.
Established in 1955 and just 165 miles off of the coast of Florida, Abaco Beach Resort and Marina captures the true essence of the Out Islands spirit. The resort is a destination for those seeking an authentic Bahamian escape. Abaco Beach Resort is nestled on 40-beachfront acres in Marsh Harbour and offers its guest, both at the hotel and the marina, a variety of land and sea-based activities.
The resort is located just five minutes from the Leonard M. Thompson International Airport and is only a 50-minute plane ride from Fort Lauderdale and Palm Beach. For resort or marina information, visit www.abacobeachresort.com, email infor@abacobeachresort.com, or call 1-877-533-4799. Please feel free to contact Brent Ingraham at email: brent.ingraham@abacobeachresort.com with any questions.