Religious Tourism Grows In Bimini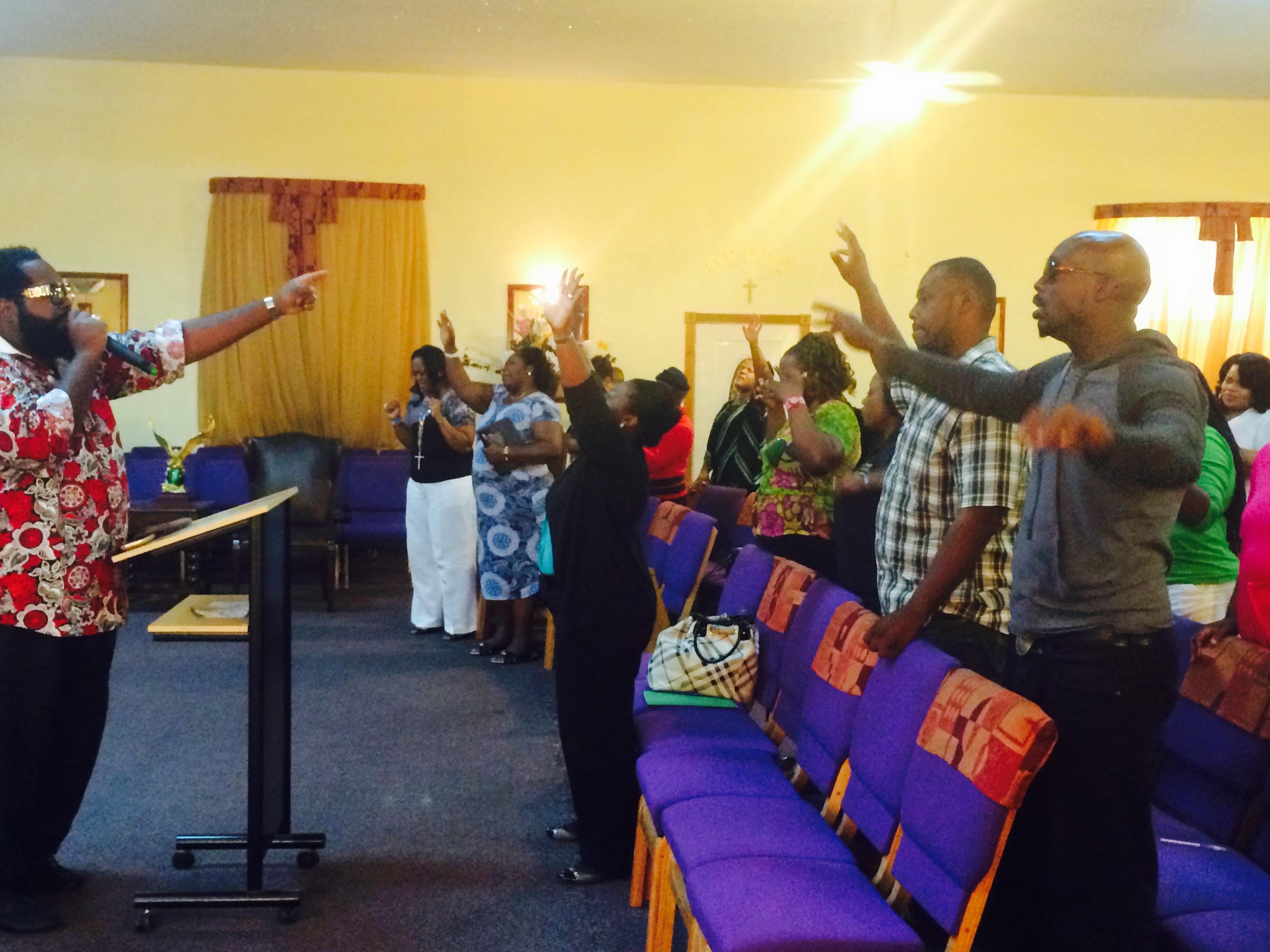 The niche market of Religious Tourism continues to grow on the island of Bimini after a conference attracted scores of religious leaders from throughout the US.
Bishop Ricardo Grant, senior pastor of Universal Household of Faith and Universal and Fellowship Alliance brought together 22 churches to Bimini from October 22-24.
 Some of the churches came from Atlanta, GA; Washington, DC; Orlando, FL; Tampa, FL; the Cayman Islands, Nassau and Grand Bahama.
 The conference brought in about 100 delegates and Bishop Grant says The Bahamas is an easy sell.
 "People have been coming here because it is The Bahamas and a lot of great religious leaders come out of The Bahamas. We have a lot of people who have been to The Bahamas before but not to Bimini," he said.
 "We wanted out delegates to experience Bimini and what it has to offer and the flavor that Bimini has."
 During the week, the delegates participated in a number of meetings and also got the opportunity to fellowship at a tour of Cat Cay and got some relaxation time at a beach picnic.
 Bishop Grant said he was also working on other religious events for Bimini.
 "The year 2016 is going to be a busy year for us with events like 'Advancing the Kingdom' and that's a conference that we take all around the world and that's been very successful. We are also going to be doing a conference called 'Countdown to Glory' and that is something that we take to Grand Bahama. We want to bring that to Bimini as well. We are building and we want the delegates to take the word back that they visited The Bahamas, had sun, sand and sea as well as Christ," he said. 
The week also brought some inspiration to a visiting pastor.
Senior Pastor and Founder of Ignite Kingdom Church International in Ashburn, Virginia, Shawn Stephens, said his visit was "an assignment from God."
"This is where God's prejudice has been hidden because Bimini is so beautiful. I have been traveling for 39 years and never have I seen the beauty that I have witnessed in this country," he said.
"I have every intention on coming back to this island in February and bringing a covenant couples' ministry that we house, which is about 40-50 couples from all over the world, because Bimini is a place where you have to go and retreat." 
Director of Religious Tourism Dwight Armbrister, who was also in Bimini over the last week, said the Ministry of Tourism is looking to advance Religious Tourism throughout The Bahamas.
"We are looking to advance Religious Tourism not just in Nassau, Grand Bahama but throughout the Family Islands. Bimini is the fishing capital of the world, it has rich history that ties us to America by way of Martin Luther King Jr. and others," he said.
"This is a great opportunity for Biminites and everyone should be excited."