Back to top
RDU Announces New Nonstop Flights to The Bahamas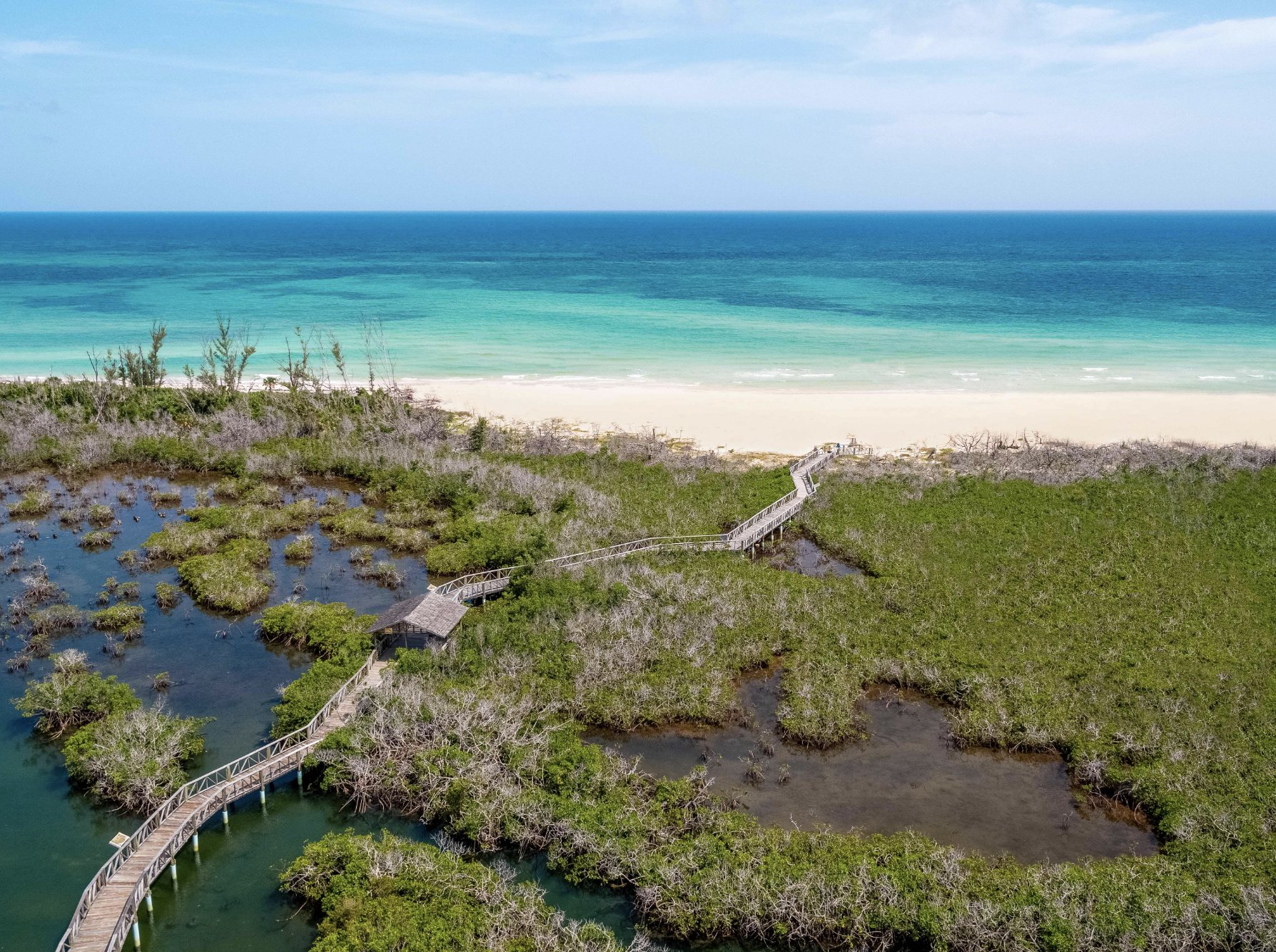 FOR IMMEDIATE RELEASE 
Contact: RDU Media Relations  
919-840-7070 | RDUNews@rdu.com  
RDU Airport, N.C. – Nonstop flights from RDU to The Bahamas will launch this fall when Bahamasair begins service to the tropical destination of Freeport, Grand Bahama with connections to Nassau. Bahamasair will become RDU's 14th airline and Freeport will be its 7th international destination when service begins in November. The Islands of The Bahamas are popular with travelers and will fill the niche for those who enjoy scuba diving, boating adventures and exploring tropical beaches.  
"We are excited about offering travelers nonstop service on Bahamasair to one of their favorite sun and sand destinations," said Michael Landguth, President and CEO of the Raleigh-Durham Airport Authority. "The direct flight is less than two hours and makes for a picture-perfect getaway."  
Bahamasair will fly from RDU on Thursdays and Sundays on a 138-seat Boeing 737-700. The year-round service begins Nov. 17 and will operate out of Terminal 2. Bahamasair is the national airline of The Bahamas, proudly owned by the Bahamas Government. It is known for its strong commitment to safety and its access to 13 Bahamas destinations its island chain. 
About the Raleigh-Durham Airport Authority  
The Raleigh-Durham Airport Authority operates Raleigh-Durham International Airport. RDU connects central and eastern North Carolina to the people and places that matter most, serving more than 14 million passengers in 2019. RDU powers our region's economy with a $15.1 billion annual economic impact and supports nearly 100,000 local and regional jobs. RDU was rated in the Top Three in passenger satisfaction among large North American Airports in a 2021 J.D. Power survey. Learn more online about the Airport Authority board online, including its monthly meetings.  
About The Bahamas 
With over 700 islands and cays and 16 unique island destinations, The Bahamas lies just 50 miles off the coast of Florida, offering an easy flyaway escape that transports travelers away from their everyday. The Islands of The Bahamas have world-class fishing, diving, boating, birding and nature-based activities, thousands of miles of the earth's most spectacular water and pristine beaches waiting for families, couples and adventurers.  Explore all the islands have to offer at www.bahamas.com or on Facebook, YouTube or Instagram to see why It's Better in The Bahamas. 
For more information, visit www.bahamas.com and www.bahamasair.com. 
###