Praises for MOT Easter Gospel Fest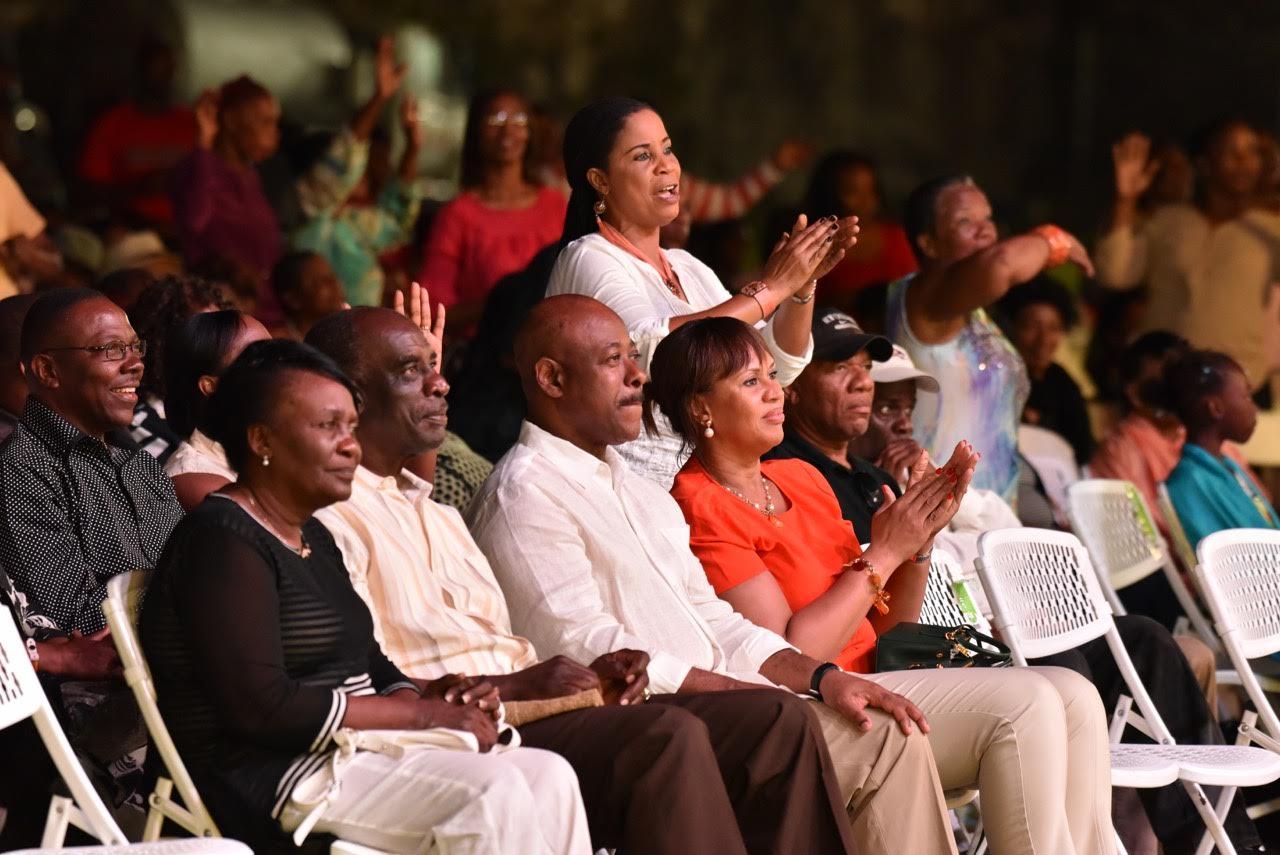 A celebration of thanksgiving was held at Clifford Park on March 28 as the Ministry of Tourism hosted its third annual Easter Gospel Festival.
The event drew hundreds of Bahamians as an all-Bahamian gospel line-up graced the stage and excited the crowd.
The event is the brainchild of Minister of Tourism Obie Wilchcombe.
Permanent Secretary in the Ministry of Tourism Harrison Thompson said the event came about because the ministry believes in giving thanks to God.
"This Gospel concert is about giving God thanks for all he has done for us in the ministry and in The Bahamas. God has been so good to us, despite the challenges we face. Our visitor numbers continue to grow so we have to take time to say thanks," he said.
"The minister had a vision to give God thanks during this time when we talk about the resurrection of Christ and for all that he continues to do for The Bahamas. Every Bahamian and child of God should take this time out to reflect on what our Lord and Savior did for us. This is a special time for Christians and for The Bahamas."
Director of Religious Tourism Dwight Armbrister said this event was deliberately set up for Bahamian Gospel artists to get exposure on the world's stage as the event was captured for rebroadcast on the Impact Gospel Network.
"It did not have a headliner so that Bahamians can rise to the occasion and become headliners in their own right and in their own country and draw the kinds of crowds that any international headliner would draw," he said.
"The dream of all Bahamian artists is to get on a mega stage. I want to see this become an event that will attract heads in beds and tourists and I believe we are heading there because we can capture all of the artists to promote them internationally on Impact Network and so you are going to have millions seeing what we are doing in The Bahamas," Armbrister added.
 Armbrister performed himself with the Ecclesia Choir.
Other artists included the Church of God Band, Christian Massive, Nuvoice, Lyrically Blessed, Sheback, Bethany Assembly Pure Dance, Nehemiah Hield, Washington Williams, SimeonOutten, Denzil Rolle and Friends, Lawrence Rolle and Voice of Praise among others.
Hield, who is a Cacique awardee, said he was proud that the line-up was all-Bahamian.
"We need to prove to the world that our Gospel artists are just as great as any other Gospel artists. It's always a great to see Bahamians support Bahamian artists. It is special because we are getting to see things that we have never seen before and the industry in The Bahamas is opening up to Gospel artists and they are benefiting the way secular artists would. I'm excited to see this new era in Gospel music," he said.
David Ferguson, who is better known as Lyrically Blessed, has performed at all of the Easter Gospel Fests.
"It's always a great and awesome experience to worship and remember what Christ did for us. It is an incredible worship experience and you have the culture of Bahamians with us coming together to worship God. I love it," he said.
"The message I wanted to get out is to know your king and I believe that is what I got across."