Pelican Bay Gears Up For Coconut Festival 2015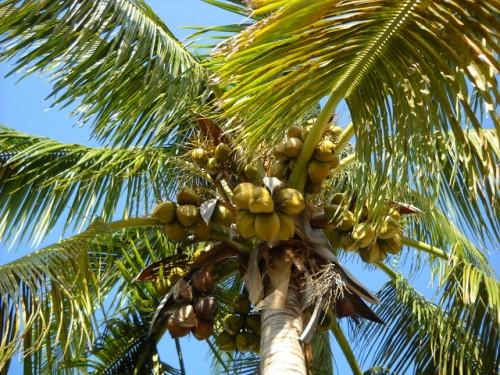 PELICAN POINT, Grand Bahama – The flowers of spring have arrived just in time for the 17th celebration of the Annual Pelican Point Coconut Festival.
This Easter Monday, April 6th, 2015 beginning at 11:00 a.m., all roads will lead to Pelican Point, East Grand Bahama for grand festivities, authentic cultural flavour, incomparable eats and signature drinks, as everything coconut is celebrated at the rustic and picturesque festival site.
Coconut Festival is held annually on Easter Monday, where family, friends and guests descend upon the small seaside village to a feast of coconut dishes.
Some of the tantalizing treats include coconut jimmy, coconut shrimp, barbecue ribs with coconut sauce, coconut rice, coconut tart as well as a variety of coconut beverages including our famous 'Gully Wash' – a uniquely Bahamian drink made with coconut water.  
Accompanying the main course of coconut will be side dishes worth competing for – just in case you're up for a challenge.
Participants will have the opportunity to compete in the coconut eating and barking contests, as well as enjoy shopping for indigenous coconut jewelry, soaps, candles and much more.
Like any signature cultural event, the day would not be complete without a cultural showcase from the island's best line up of entertainment. To top off the event, festival-goers will be treated to performances from the Grand Bahama Royal Bahamas Police Pop Band, Veronica Bishop and Kirk "KB" Bodie.
This year's festival will also feature the breathtakingly beautiful Bahamas Junkanoo Carnival models, who will shift the crowd into gear for the kick-off of the first annual Bahamas Junkanoo Carnival – 48 hours of non-stop excitement, scheduled for April 17th and 18th, 2015 on Taino Beach in Freeport.
The home of the Coconut Festival, the Pelican Point community, is comprised of less than 100 residents, situated approximately 40 miles east of Freeport Town Centre and remains populated by descendants of the original residents.
The organizing committee, headed by members of the Thomas, Laing, Roberts and Cooper families, in partnership with the Ministry of Tourism and corporate sponsors, are committed to keeping their down home traditions alive.
This community is also the proud holder of the Ministry of Tourism's signature "Best Kept Community" award programme, which is still evident by its clean and pristine environment.
Community Tourism is all about educating the residents about the Tourism industry and empowering them to be benefactors of the Tourism business.
Betty Bethel, Director for the Ministry of Tourism, Grand Bahama Island said, "The economic benefit to this community that will be derived from a venture such as the Coconut Festival will be well over 2,500 visitors' and residents' attendance and a conservative $50,000 injection into the local economy.
"With the increased air arrivals from Canada and the United States and the increased hotel occupancy levels at this time, the Ministry of Tourism is confident that this year's event will exceed its expectation of visitor attendees, and all will be guaranteed a wow experience."