Back to top
Our Ocean, Our Future Student Art Contest Winners Announced
NASSAU Bahamas (21 Feb. 2023) – The Bahamas Ministry of Tourism, Investments & Aviation (BMOTIA) is excited to announce the top three winners of the "Our Ocean, Our Future Student Art Contest" launched between January 24 and February 3 to bring awareness to ocean conservation.
Students were encouraged to submit their best interpretation of theme and submit a digital copy of their artwork by the deadline. The top pieces were selected by a panel of judges and will be featured on Bahamas.com.
Dacel Lee Lapastora, 18, was selected as the first-place winner and will receive a Professional Association of Diving Instructors (PADI) certification course from the Perry Institute for Marine Science.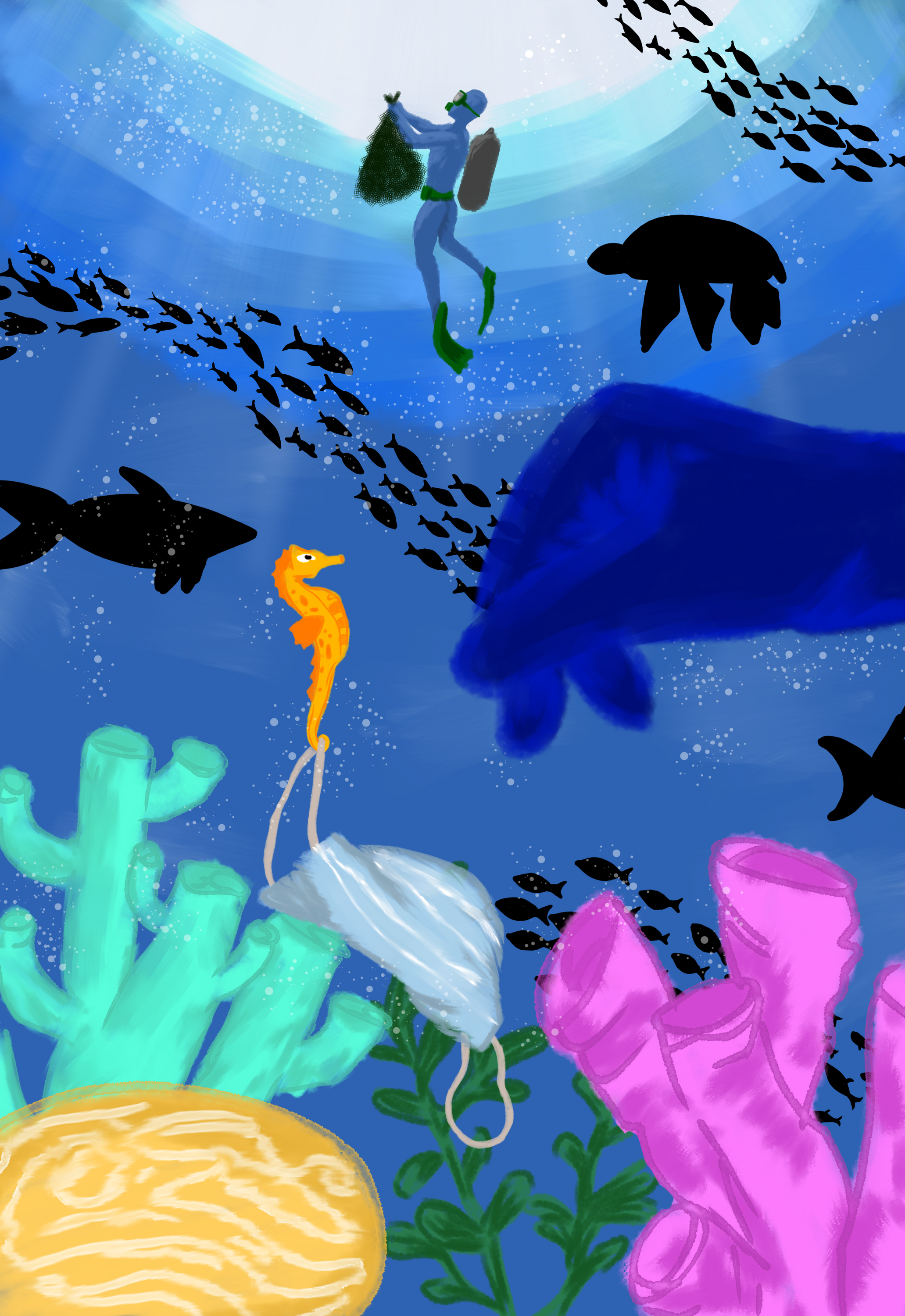 Azaria Wilson, 14, took second place and will receive passes to Blue Lagoon Island for an immersive Dolphin Encounter.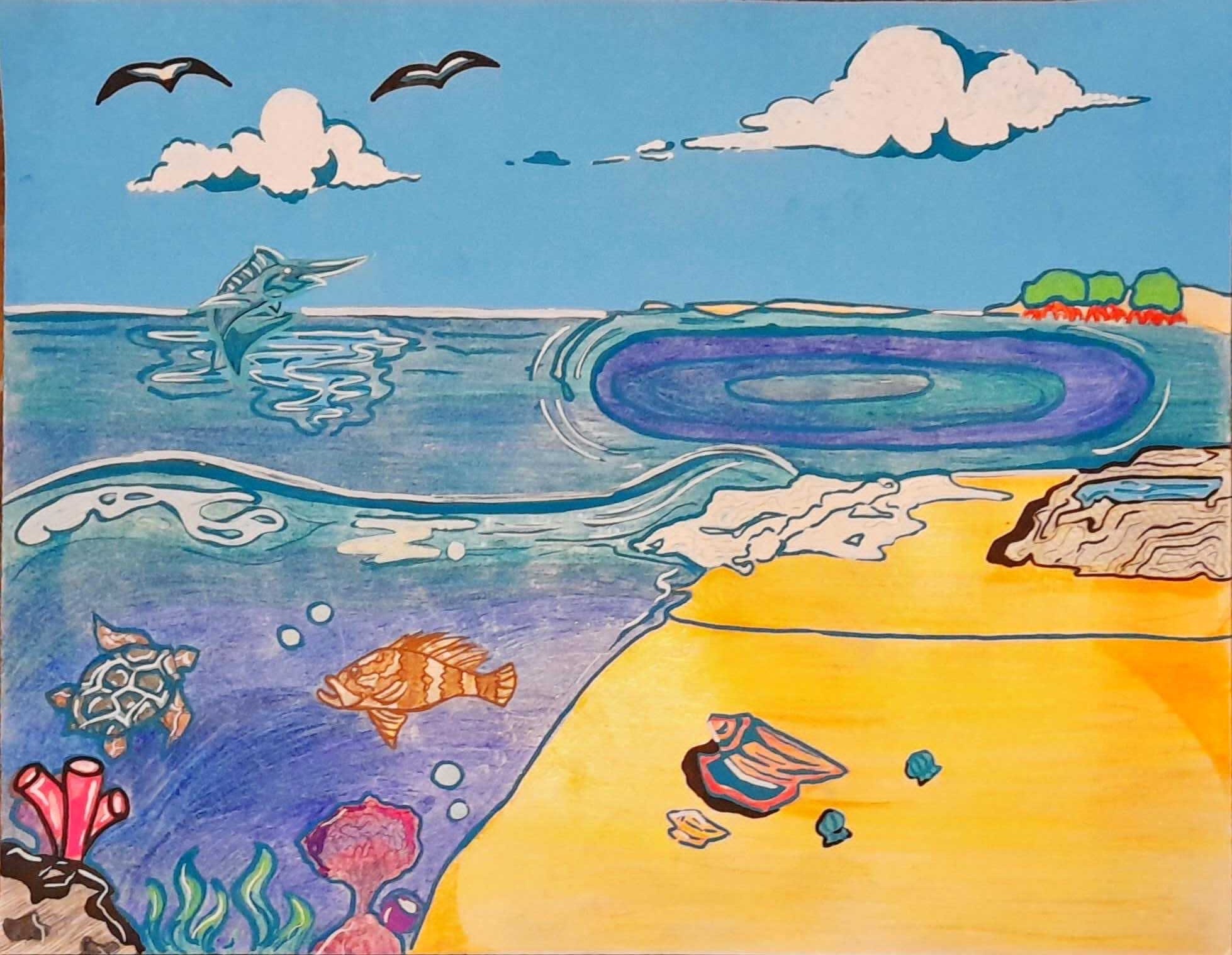 Securing the third-place win was A. Kristin-Grace Braynen, 17, who won passes to Baha Bay at Baha Mar.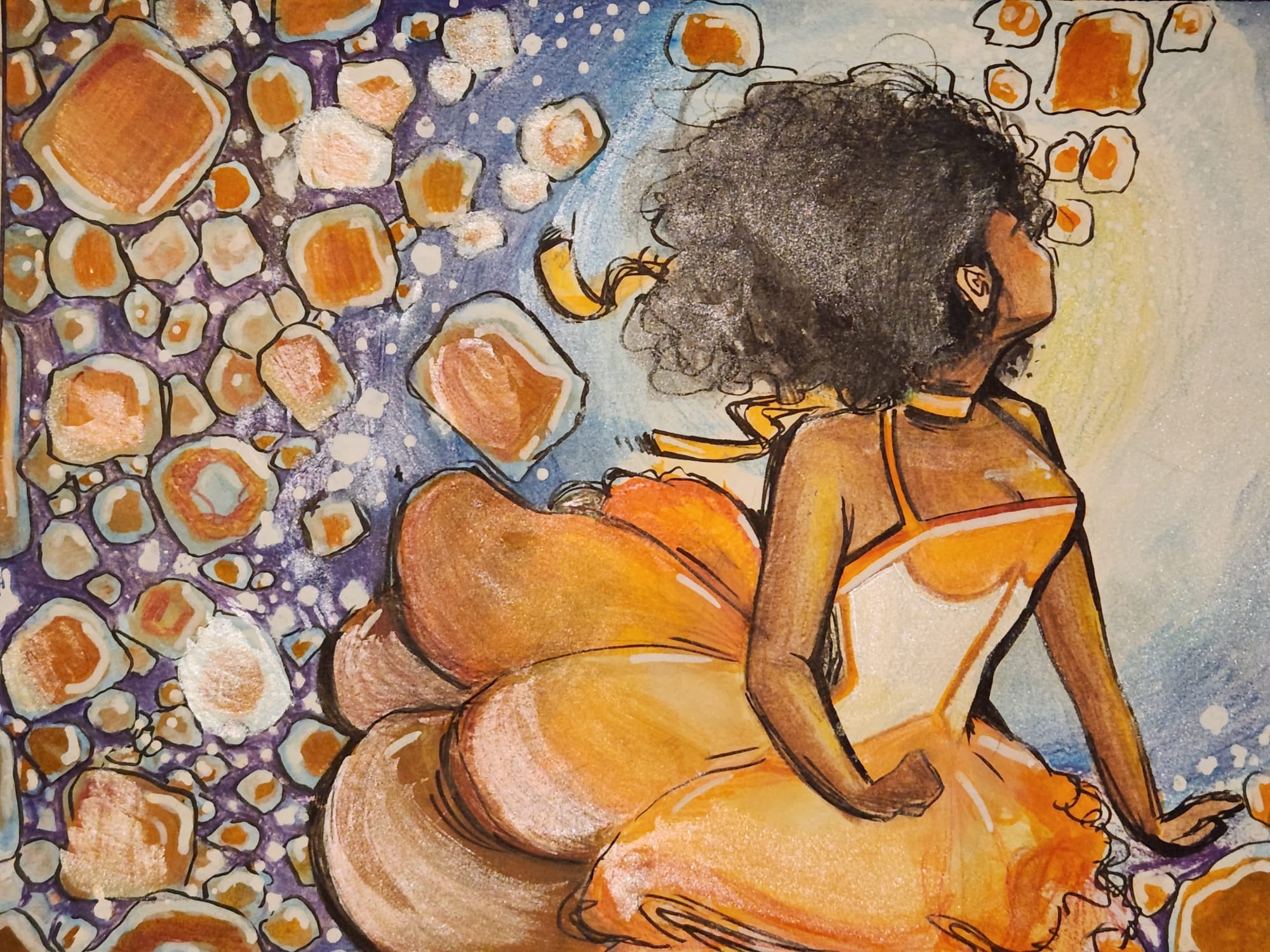 The top three winners will also receive a certificate of appreciation for their participation and a stuffed ocean friend provided by Island Inspired to remind them of the importance of ocean life and their existence in our ecosystem.
The student art contest is a part of the Hidden World's "Our Ocean, Our Future Immersive Experience" exhibit that will be on display in Miami, Florida, at the Ampersand Studios in Wynwood - Miami's famous art district - from 15 Feb. to 4 March 2023.
All 10 finalists will have their artwork displayed throughout the course of the exhibit. The other contestants who will be featured at the event includes Alicia Adderley, Hannah Edomwonyi, Nia-Ishia Prince, Omari Stewart, Faith Miller, Naima Nixon, and Sunae Adderley.
Latia Duncombe, Director General of Tourism applauded all the participants for their bravery and innovative creations.
"It was such a pleasure to see the interpretations of so many talented young Bahamians and their passion for ocean conservation," Duncombe said.
"This is just the beginning of our continued efforts to grow and development our tourism product, with a keen focus on planet stewardship and the preservation of our beautiful 16-island destinations for future generations."
Hidden Worlds' educational and entertaining marine journey-show will feature multi-room art displays highlighting ocean conservation efforts in The Bahamas. The exhibit aims to captivate guests by engaging all five senses through immersive art displays, featuring curated artwork from Bahamian artisans Angelika Wallace-Whitfield and Andre Musgrove. The opening night will also feature a mouth-watering and unforgettable dinner experience of ocean positive dishes by Bahamian Chef Kevyn Pratt and ocean themed beverages by Mixologist Marv "Mr. Mix" Cunningham.
A percentage of ticket sales from the exhibit will benefit Beneath the Waves, a non-profit organization dedicated to promoting ocean health using science and technology to catalyse ocean policy and protect threatened species – including their Blue Carbon Project and Shark Tagging efforts in The Bahamas.
For more information on the contest, the winner pieces and the event, please visit https://www.bahamas.com/OurOceanOurFutureArtContest.
###
ABOUT THE BAHAMAS 
The Bahamas has over 700 islands and cays, as well as 16 unique island destinations. Located only 50 miles off the coast of Florida, it offers a quick and easy way for travellers to escape their everyday. The island nation also boasts world-class fishing, diving, boating and thousands of miles of the Earth's most spectacular beaches for families, couples and adventurers to explore. See why It's Better in The Bahamas at www.bahamas.com or on Facebook, YouTube or Instagram.
PRESS INQUIRIES
Danielle Bodie
General Manager, Domestic Communications
Bahamas Ministry of Tourism, Investments & Aviation
Dbodie@bahamas.com