MS Amadea Calls on Freeport Harbour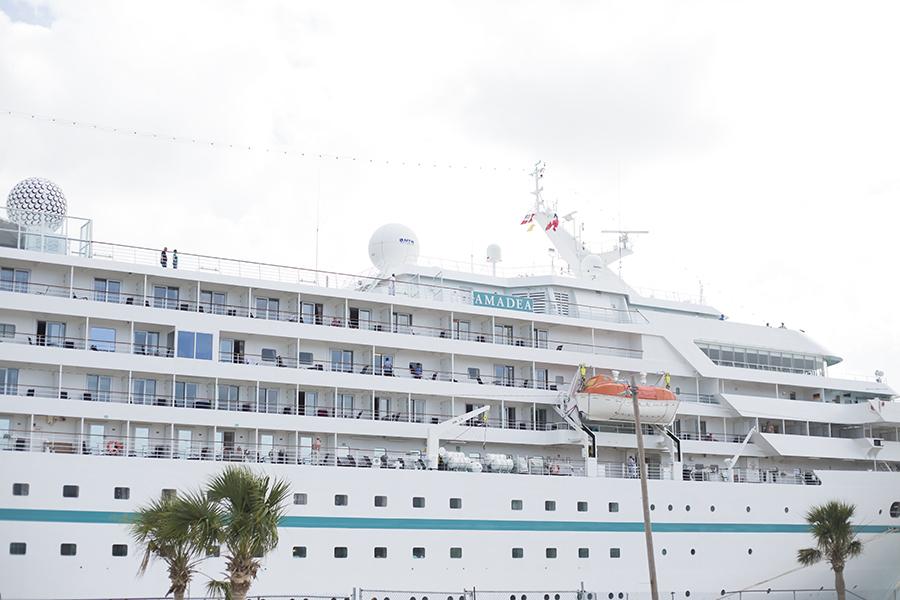 On Wednesday, April 12th, 2017, representatives from the Ministry of Tourism and the Freeport Harbor Company welcomed the Captain and Crew of the MS Amadea.
As is customary for new vessels and long-time returning vessels like the MS Amadea, a ceremonial plaque exchange between tourism stakeholders and the ship Captain was held on board the vessel.
Sanique Culmer, Manager for Groups and Events, MOT; Captain Jens Thorn, MS Amadea; Brooke Grant, Sr. Executive for Communications, MOT
The MS Amadea is a chartered vessel of the Germany-based Phoenix Reisen.
During the ceremony, Captain Jens Thorn shared that today was the 105th day of the vessel's 135-day world cruise voyage, with a total of 542 German passengers onboard.
Given that the present weather conditions in Germany are not very warm, he said that the passengers are looking forward to experiencing the beaches and the sun.
Sanique Culmer, Manager for Groups and Events at the Ministry of Tourism said that not only can the visitors enjoy the beaches and sun, but also the authentic Bahamian cuisine and exciting eco-tours.
Speaking to the significance of the inaugural visit, Captain Orlando Forbes, Port Director for the Freeport Harbour Company, said that with the passengers being German, that it suggests a significant local impact on the tourism economy of the island.
He added that, the return of the vessel to Grand Bahama demonstrates that the Captain and passengers are pleased with the destination and its offerings.