MOT Promotes The Bahamas At World Travel Market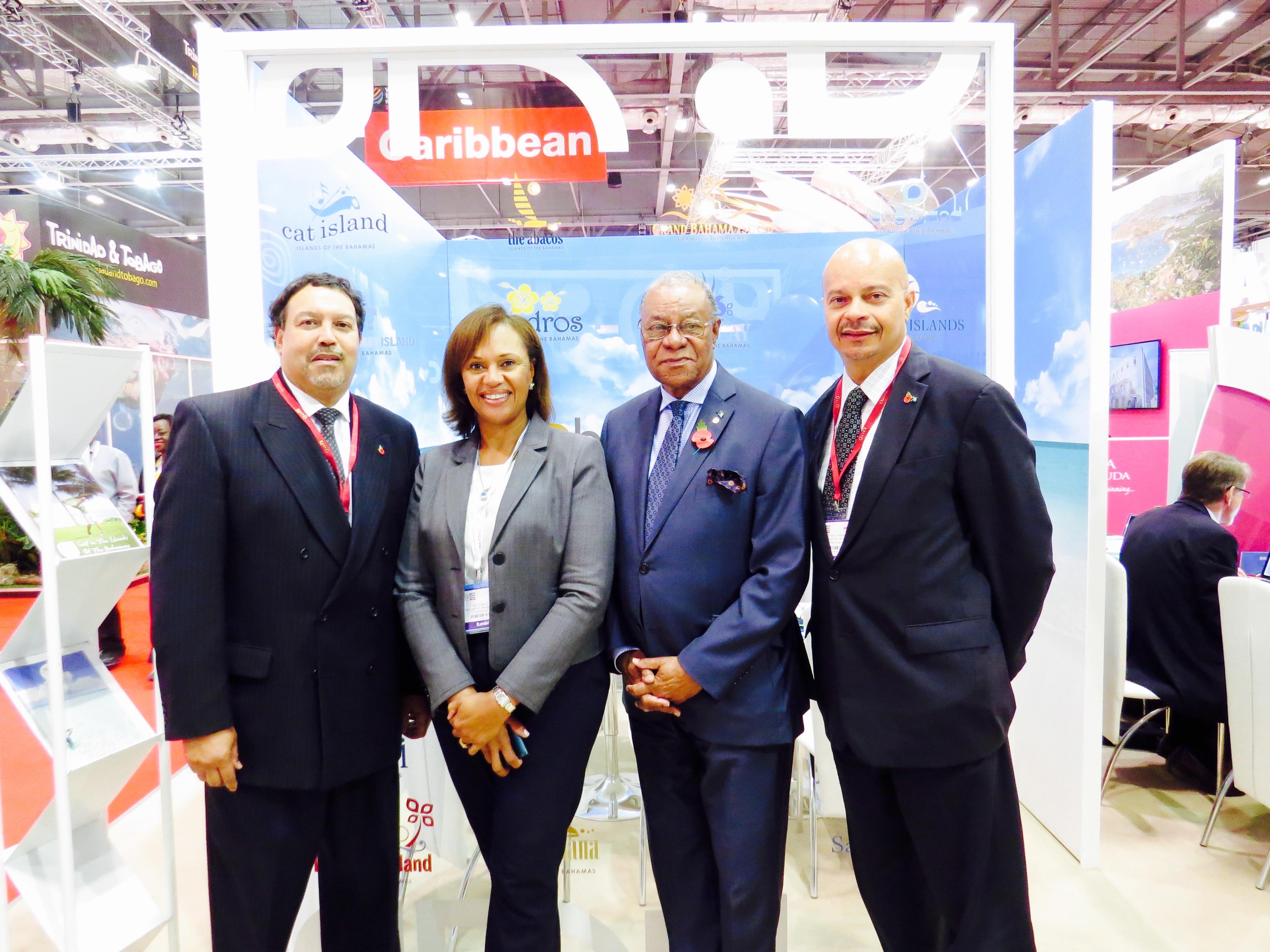 London, England –Bahamas Ministry of Tourism (BMOT) officials have hit the ground running to promote The Islands of The Bahamas at the World Travel Market (WTM) – the leading global event for the travel industry.
BMOT along with industry partners including the Nassau Paradise Island Promotion Board, Atlantis Paradise Island, Comfort Suites, One and Only Ocean, Grand Lucayan and others will be meeting with key industry stakeholders from around the world. 
WTM generates more than $4 billion worth of contracts each year.
Director General of Tourism Joy Jibrilu is looking forward to building on strong industry connections and forge new links in the industry during the three-day event.
"World Travel Market gives us the platform to showcase who we are and the magnificent product we have to offer. The year 2015 has been great for tourism in The Bahamas across the board.  Atlantis in particular has experienced excellent bookings, we're told that this has been one of their best years. Comfort Suites has been running at high occupancy as well. What an event like this does for us is build on the relationships we have already with our partners and create new ones. This also plays a role in preparing the way for the new season of business," Mrs. Jibrilu said.
Tourism has strengthened its presence in the European market. 
 Director for Europe in the Ministry of Tourism Anthony Stuart is on the ground in London and meets weekly with tour operators, airlines, hotel and travel partners to increase the number of stopover visitors to The Islands of The Bahamas.
"This year, we attended major travel shows in France, Italy, Germany and the United Kingdom. We continue to host travel agent training and seminars to update our travel agent partners on the new and exciting developments in The Islands of The Bahamas. We also participated in a number of consumer shows such as bridal and dive shows to speak directly to consumers who are our potential visitors. The results of our efforts show an 11 percent increase in stopover arrivals from the UK and increased arrivals from other European countries in 2015 as well," Mr. Stuart said.
 Some of the major goals in creating new linkages at WTM is to develop new airlift opportunities from Europe to The Bahamas, target niche' market areas and enhance on island experience for visitors to The Islands of The Bahamas.