MOT partners with Black Enterprises' Women of Power Summit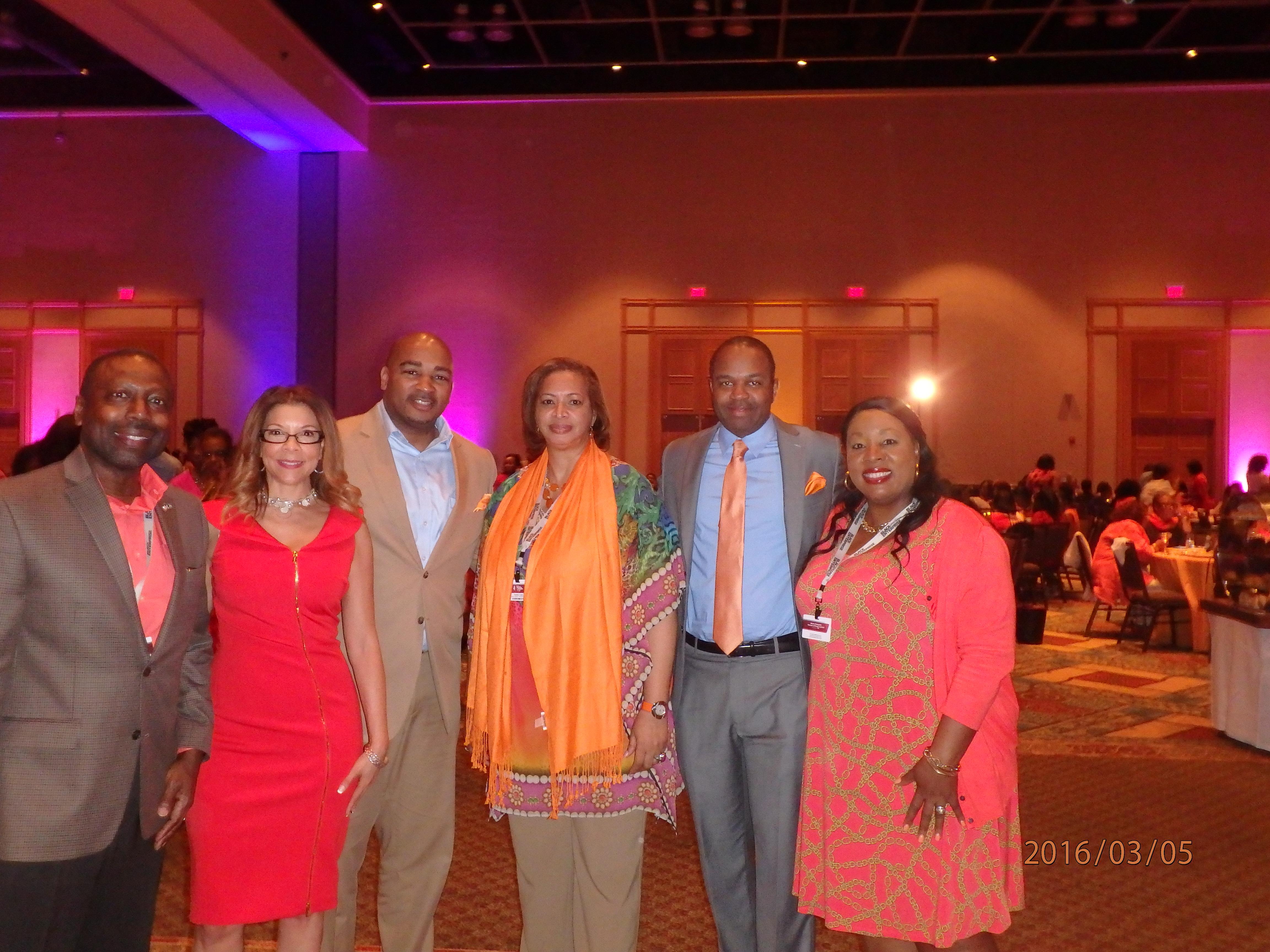 Over 1000 of the most influential African American business women from across the USA gathered at the Hilton Diplomat Resort and Spa in Hollywood, FL for four days of networking and professional empowerment at the Black Enterprise Women of Power Summit (BEWOP). Featured speakers included Debra L. Lee, Chairman and CEO of BET; Legacy Awards recipient Vanessa Williams; Pam El, Chief Marketing Officer of the NBA, Dawn Hudson, Chief Marketing Officer of the NFL, Bishop Minister Vashti Mckenzie and Donald Arnold , CEO of  Carnival Cruise Lines.
As part of the Ministry of Tourism's mandates to expand The Bahamas' reach to the African American travel consumer, the Bahamas partnered with Black Enterprise as a corporate sponsor. Deputy Consul General of The Bahamas, Ms. Sandra Carey ( representing Director General Joy Jibrilu) led the Bahamas Delegation which included Mr. Linville Johnson, Director of the African American Market for the Ministry of Tourism.
Ms. Carey said she was delighted to participate in this year's summit. " This impressive group of women are among the most powerful and influential executives in Corporate America and we were able to make some great contacts".
According to a Nielsen report in collaboration with the National Newspaper Publisher's Association, the African American Market generates over one trillion dollars and is forecasted to reach $1.3 trillion by 2017. In response to this, Mr. Johnson, Director of the Ministry's African American Department is quoted as saying, " The Ministry of Tourism recognizes the economic power of this group and plans to step up it's efforts even further to cultivate strategic partnerships like Black Enterprise that boost The Bahamas' visitor arrivals and visitor spend".
In addition to promoting the destination at the BE Women of Power Summit, The Bahamas Ministry of Tourism used this opportunity to promote it's first international Women's Empowerment Summit (IWES) which will be hosted in Nassau in Fall 2016. Similar to the Black Enterprise Women of Power Summit, the IWES will provide a forum for successful professional women and entrepreneurs from various fields to exchange ideas and inspire each other.