Back to top
Ministry of Tourism Announces Launch of Silver Airways Nonstop Flights to Eleuthera and Abaco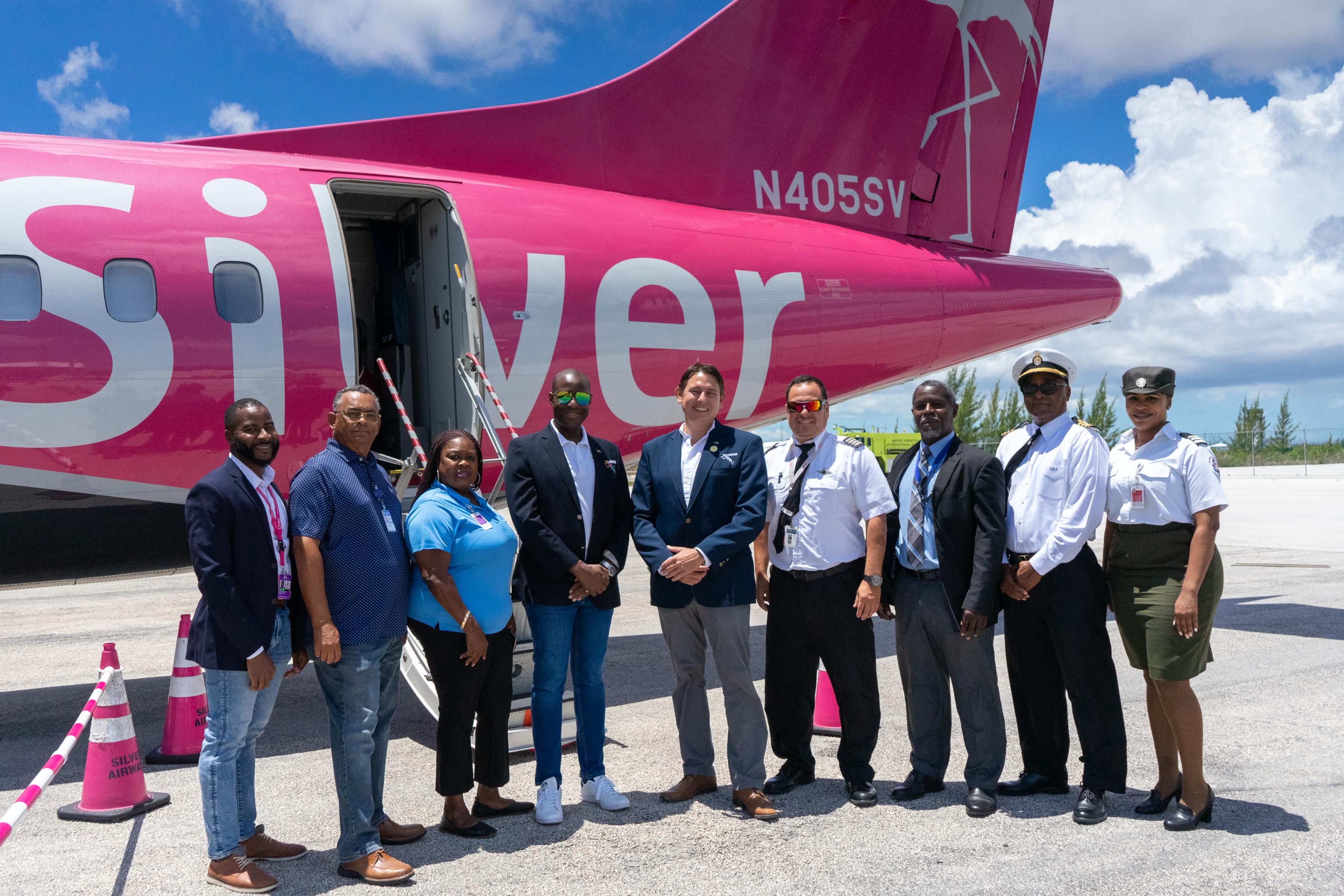 NASSAU, Bahamas (22 March 2023) – The Ministry of Tourism, Investments & Aviation is delighted to announce that Silver Airways, a major provider of routes between The Bahamas and Florida, is expanding its service with the introduction of two new nonstop flights. On Saturday, 20 May 2023, the airline launched a direct service from Orlando, Florida to both North Eleuthera International Airport and Leonard Thompson International Airport in Abaco. Tourism Officials, the Hon. John Pinder, Parliamentary Secretary and Dr. Kenneth Romer, Deputy Director General & Director of Aviation, were at the Leonard Thompson International Airport to welcome Silver Airways guests from Orlando, Florida to Abaco.
The Orlando-Marsh Harbour flight, with connecting service to North Eleuthera, will be available once a week, exclusively on Saturdays. This new addition complements Silver Airways' existing flights from Fort Lauderdale and Tampa to The Abaco's. Notably, after a break in service due to the pandemic, on 7 January 2023, the airline resumed its nonstop service from Tampa to The Abaco's, signalling its commitment to The Bahamas.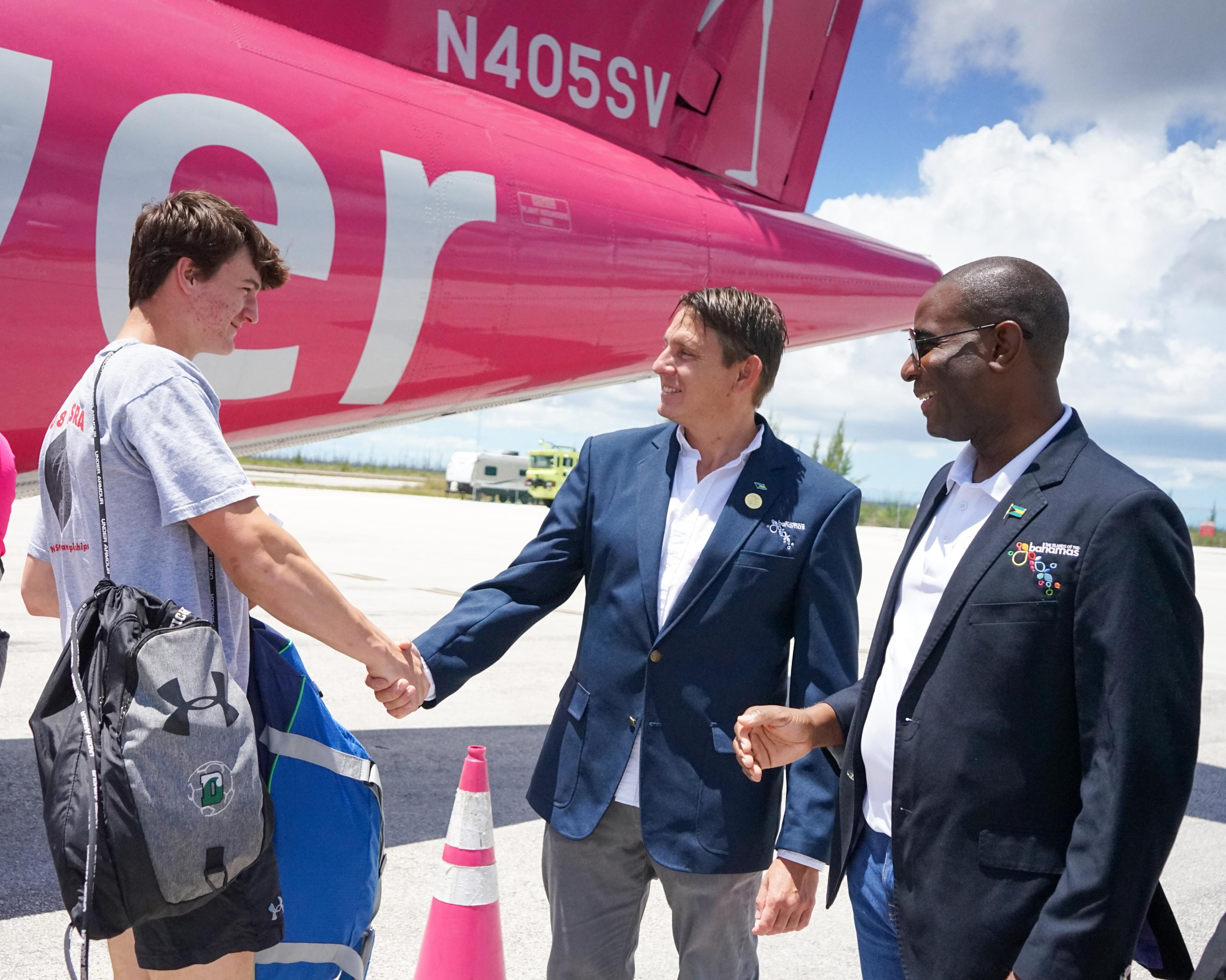 Hon. John Pinder II, Parliamentary Secretary and Dr. Kenneth Romer, Deputy Director General and Director of Aviation greeting guests 
Hon. John Pinder II, Parliamentary Secretary, expressed his enthusiasm for the partnership, stating, " Silver Airways has recognized the increasing demand for travel to Abaco and has subsequently added a new Orlando-Abaco route to their schedule. This route will present a significant opportunity for both leisure and business travellers. Orlando is an important hub with over fifty million passengers a year from over a hundred destinations. The Abaco market is back, and our partners acknowledge the opportunities to expand their businesses. I welcome a continued prosperous partnership."
To celebrate the expansion and encourage travel to Abaco and Eleuthera, Silver Airways is offering a special on one-way fares, starting as low as $89. Travellers who book their flights by May 31, for travel between 20 May and 12 August 2023, will have the chance to experience these remarkable destinations at an unbeatable price.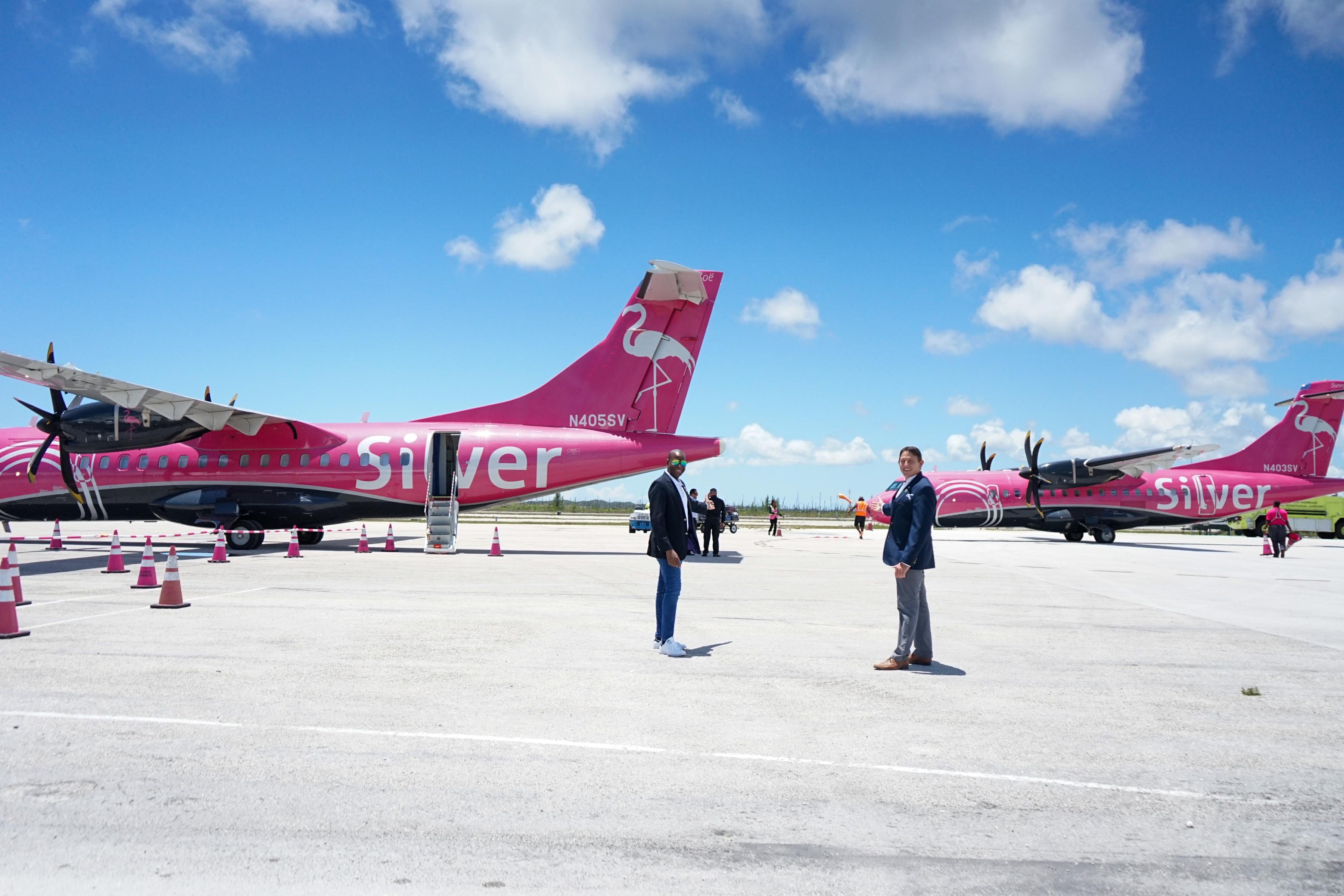 Dr. Kenneth Romer, Deputy Director General and Director of Aviation and Hon. John Pinder II, Parliamentary Secretary standing in front of Silver Airways airplanes 
Dr. Kenneth Romer, Deputy Director General and Director of Aviation, highlighted the significance of this development for The Bahamas. He said, "The Bahamas continues to improve its overall market positioning as the regional leader in foreign air and sea arrivals. One of our key organizational priorities is to significantly increase year-over-year stopover airlift, beyond the 2019 historic pre-pandemic levels throughout all the islands of The Bahamas."
He added, "This inaugural Silver Airways Orlando to Abaco service is even more significant, as it demonstrates our resolve to supporting this island after the dual devastations of Hurricane Dorian and the Covid-19 pandemic."
"Abaco's airlift recovery has now remarkably surpassed 70% of pre-pandemic levels, and through our commitment to increasing airlift while simultaneously improving the state of airport infrastructure, we expect to further position Abaco on its aggressive pathway to full recovery," said Dr. Romer.
Silver Airways invites travellers to take advantage of these new nonstop flights and explore the breathtaking beauty of Abaco and Eleuthera.
For more information and to book flights, visit  www.silverairways.com or www.bahamas.com
###
Danielle Bodie
General Manager
Domestic Communications
Bahamas Ministry of Tourism, Investments & Aviation
dbodie@bahamas.com