Miami/Bahamas Festival of Coconut Grove Festival Delights Miami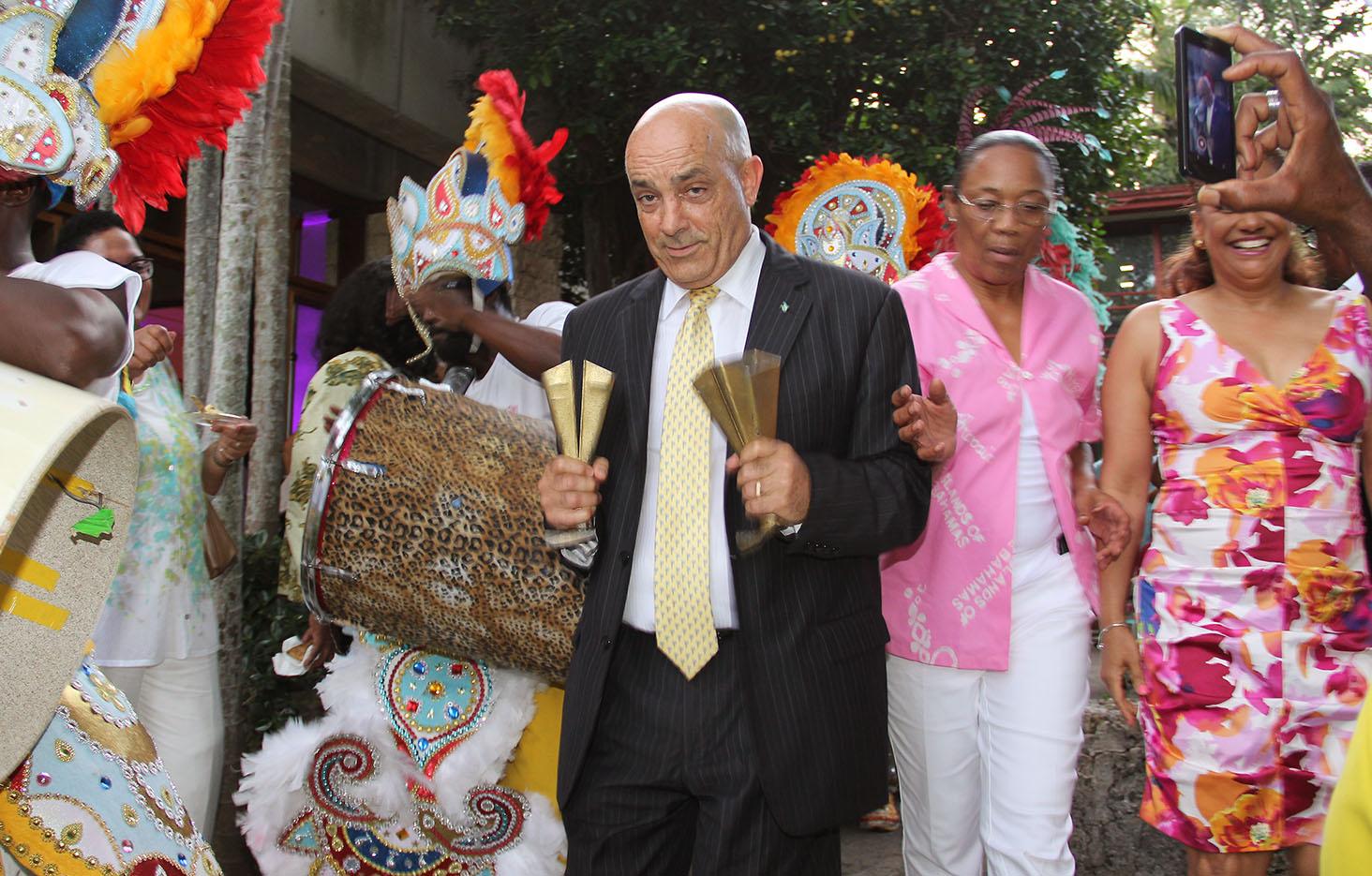 Scores of Bahamians, government officials and other special guests were thrilled and dazzled on July 23rd, 2015 as the City of Miami, the Bahamas Consulate General and the Bahamas Ministry of Tourism provided a taste of The Bahamas through the Miami/Bahamas Junkanoo Festival of Coconut Grove.
A special reception was held at The Kampong, Coconut Grove.
There, patrons were serenaded by the Royal Bahamas Police Band, served signature Bahamian cocktails and food like conch fritters, crawfish salad on cool cucumbers, chicken and creamy grits, beef pastries and breaded shrimp.
The evening ended with a thrilling rush out with colourful Junkanooers.
The festival was also used to celebrate The Bahamas' 42nd anniversary of independence. 
The Ministry of Tourism provided the entertainment out of New Providence, importing the band, junkanooers, vendors and chefs to Miami.


Senior Director of Administration in the Bahamas Ministry of Tourism's Plantation, Florida office Bridgett King said the ministry was happy to assist with the celebrations.
"One of the things that is very important to us is our relationship with the City of Miami. So we wanted to partner with them to resurrect the Junkanoo Summer Festival in Coconut Grove. We want to bring our culture. Our role is to bring together the elements that make for a very exciting festival," she said.
"We are very protective of our culture and we want to make sure that when we go to the world, we are promoting the very best that we are because we are very proud people and we need to display our pride."
Bahamas Consulate General H. Ricardo Treco, who is stationed in Miami, Florida, said this event was about closing the gap of Bahamian presence in South Florida.
"I really wanted to bridge that gap and bring back some Bahamianization into South Florida," he said.
"We are reinventing the festival and calling it the Miami/Bahamas Junkanoo Festival and it is going to be similar to what's happening in Nassau. We want to showcase our culture, food, people, products and this is a start for that." 
A prominent businessman in the Miami area, Monty Trainer is the president of the Coconut Grove Arts Festival.
Mr. Trainer, who is also of Bahamian descent, said he's pushing for Coconut Grove to be called "Little Bahamas".
"Miami and in particular Coconut Grove started with Bahamians. It gives it relevance. You have Little Haiti. I am looking forward to having Bahamians have more identification and I think that is a way to do it," he said.
"Now is the time to do it. That's what I want to see happen."   
History notes Bahamians helped to establish Coconut Grove, with many of them staying to help build the City of Miami through what was known as "The Contract".
A lot of Bahamians then migrated to Miami, but those who returned to New Providence purchased land in an inner city area, which is now known as "Coconut Grove".