Mega Exposure For Popeyes Bahamas Bowl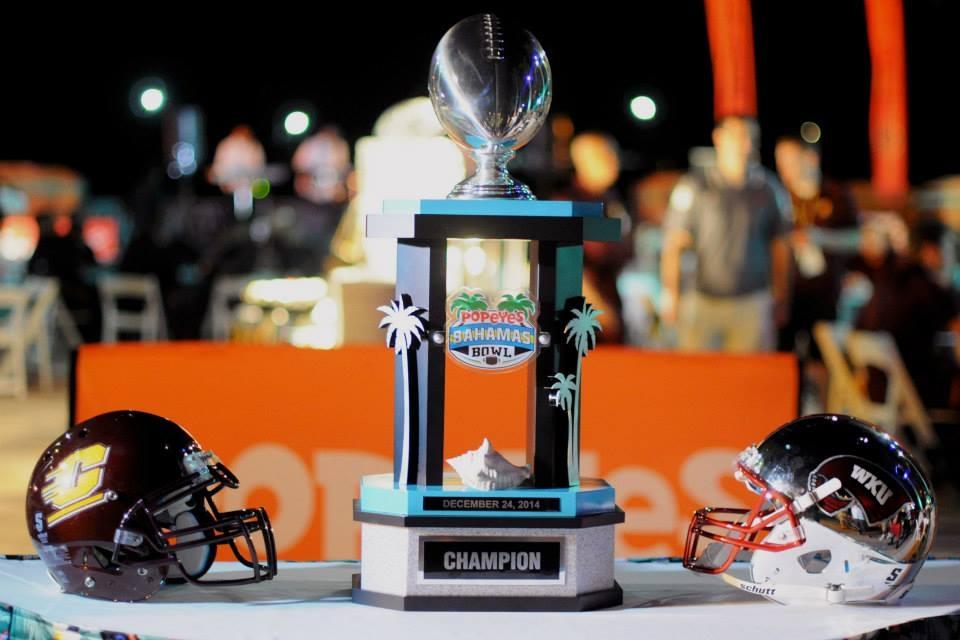 Organizers of the second Popeyes Bahamas Bowl are expecting maximum coverage this year as the game continues to garner international media interest.
 The event, which will be held at Thomas A. Robinson Stadium on December 24, is being organized through a partnership between ESPN Events, the Ministry of Tourism and Popeyes.  
 In March, ESPN acquired the game.
 Director of Communications at Popeyes Bahamas Bowl Chris Pika said many journalists can't wait to come to The Bahamas.
 "The international media will come in and be led by ESPN, which is going to be broadcasting all over the United States and so it is going to be great exposure for The Bahamas, Popeyes and our sponsors," he said.
 "A lot of media will follow the two teams that are selected. A lot of media outlets were curious about our game last year. They want to come here and experience The Bahamas and experience what this game is all about. So we are looking forward to hosting a lot of international media for the Popeyes Bahamas Bowl."  
 The teams are expected to be named on December 6.
 It's estimated that last year more than 11 million households viewed the game.
 Clips from Popeyes Bahamas bowl were played on 401 TV news segments and 1,587 articles were written about the game.
 If that wasn't enough, the game was mentioned in over 56,000 social media posts.
 The game featured the Western Kentucky University Hilltoppers of Conference USA against the Central Michigan Chippewas of the Mid-American.
 In the end, the Hilltoppers won the game 49-48.
 The game made a mark on the NCAA Football season.
 A famous "Hail Mary" play got the game nominated on the ESPYs and easily became one of ESPN's most famous plays for the year.
 Organizers are hoping to fill the stadium for the family-fun event.
 "We hope everyone will come in and make their way over to the Box Office. There will be plenty of good seats. It's a great afternoon of football. There will be great activities prior for the kids outside the stadium and we will make sure everyone can make it to their Christmas Eve events afterward," Mr. Pika said.
 "But we hope everyone starts their Christmas Eve with us for the 2015 Popeyes Bahamas Bowl."
 During half-time there will be a thrilling face-off between the Valley Boys and Saxons Junkanoo groups.
 Tickets are on sale at the Thomas A. Robinson Stadium for $10, $15 and $25.
 There are also domestic packages available.
 For more information visit BahamaGo.com/Bahamasbowl.