LPGA Tees Off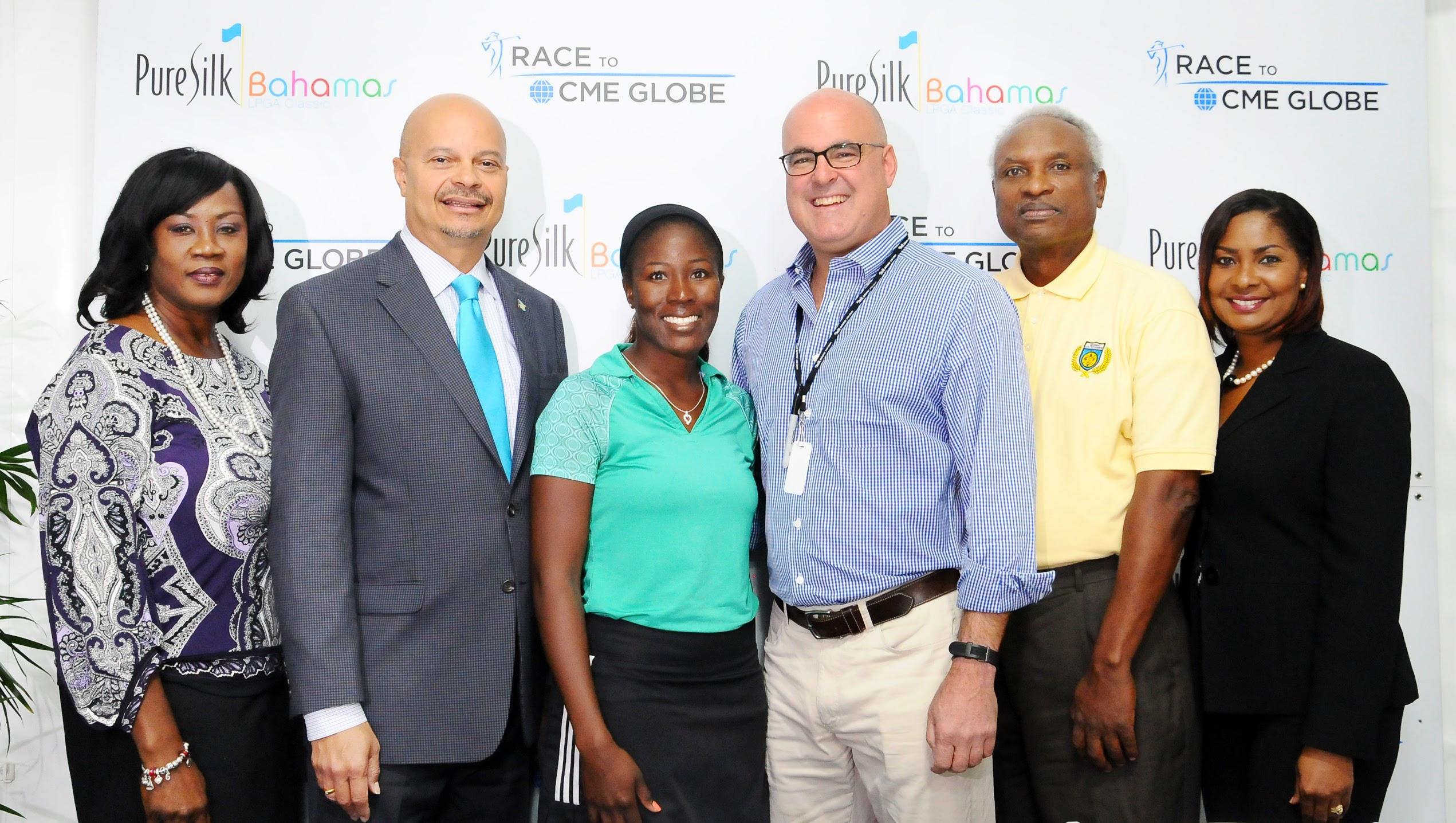 Immeasurable Exposure For The Bahamas Expected
Over 250 million pairs of eyes are expected to be on The Bahamas this week as the fourth Pure Silk LPGA Classic gets underway at the Ocean Club Golf Course on Paradise Island.
Over 120 of the world's best female golfers are in attendance not only to vie for a purse of $1.4 million, but also to begin preparing for this year's Olympic Games in Rio, Brazil.
 While activities like the Kids Golf Clinic began on Saturday, January 23, the golfers are expected to tee off on January 28-31.
 The tournament will broadcast for four days in 140 countries.
 The Bahamas Ministry of Tourism is a major sponsor of the tournament and has signed to host the event for the next three years.
 At a press conference at the LPGA's media center, Deputy Director General of the Bahamas Ministry of Tourism Ellison 'Tommy' Thompson spoke about the priceless promotion The Bahamas would get from the three- day event.
 "You can't have a better setting than here on the Ocean Club Golf Course and we are also pleased that there are various outtakes from the Islands of The Bahamas that will be shown during the tournament," he said.
 "Very shortly, we will have over 10 hours of live footage from the Islands of The Bahamas and if you are in the blizzard struck east, it is going to look even better in The Bahamas."
 Tournament Director Jeff Raedle said over the years the tournament has grown tremendously.
 "The LPGA players look forward to coming here every year. It's a great branding promotion for our partners at Pure Silk," he said.
 "We've grown in a lot of different ways. Our volunteer programme was in its infancy in year one and now comes with over 300 volunteers. Many of them are returning because they love it so much they keep coming back. We are going to have record crowds out here. We are going to have some aerial coverage not only on the golf course but throughout the island."  
 Bahamian player, 30-year-old Georgette Rolle, will also be participating for the third year in the tournament.
 She says she's hoping to get a lot of local support this weekend.
 "I'm going to do my best and be the best ambassador that I can be for us and I got the 2016 Olympics in sight and I am looking to do really well in this event," Rolle said.
 Tickets and parking are absolutely free.