Lights Camera Action- 2nd Annual Movie Masters Series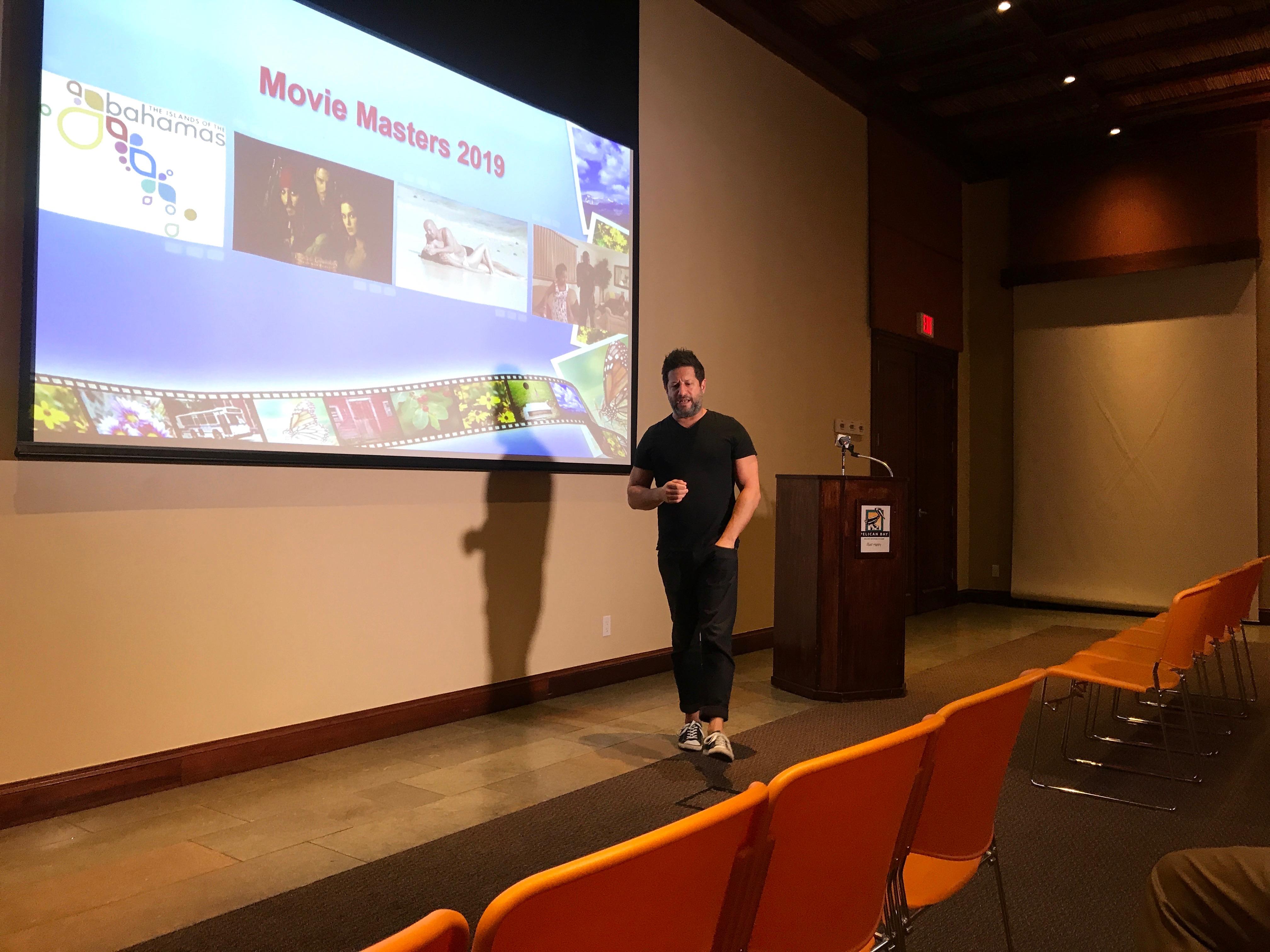 The Bahamas Film Commission's Movie Masters Series returned to Grand Bahama Island for the second consecutive year, in conjunction with the Ministry of Tourism and Aviation (MOTA).
The two-day complimentary event took place at the Pelican Bay Hotel on February 27th and 28th, offering Bahamians interested in film an intimate learning experience with Hollywood Producer Sean Robins.
According to Clarence Rolle, Sr. Manager, Bahamas Film Commission, the opportunity was made available so that aspiring filmmakers, screenwriters, and producers could gain access to the right tools needed to make it in the industry. 

Minister of State for Grand Bahama, Senator Kwasi Thompson, said, "I'm delighted to share in the second Movie Masters series and to welcome our guests to Grand Bahama- particularly Mr. Sean Robins who we anticipate will tremendously impact everyone in attendance."
"I am pleased that the organizer of this series has been able to include Grand Bahama on its agenda [as] our island really is a dynamic location."
He added that "We want to commend the Bahamas Film Commission and the Ministry of Tourism for this important initiative...and we hope that [the information is used] to empower [people], not just on the local level but we want you to think globally."
With only serious participants in attendance, every attendee was given the unique privilege to speak with Mr. Robins and question him regarding every aspect of the industry.
Karen Seymour, Director, Ministry of Tourism and Aviation (MOTA) Grand Bahama Island, said, "Arts and entertainment, film specifically is an integral part of our industry, which, for one reason or another, we've been dipping in and out of. So, I'm hopeful that this is another move in the right direction."
"Going forward, we're working in conjunction with sister agencies...to help to improve the socio-economic contribution that the creative arts bring to Grand Bahama," added Seymour.
Rolle said that "Our idea was to invite people who are working in the business at the highest levels, who are entrenched in it, who have great experience with it, to come
and share that experience with you, to pass on the knowledge that had been retained over the years."
A seasoned veteran in the business, Robins has created over 120 films along with Todd Garner of Broken Road Productions.
The Movie Masters Series began last year with visiting producers Vince Geradis and Marcus Nispel and has become a highlighted feature on the MOTA calendar of events.