KINGDOM PARTNERS GLOBAL LEADERSHIP CONFERENCE 2016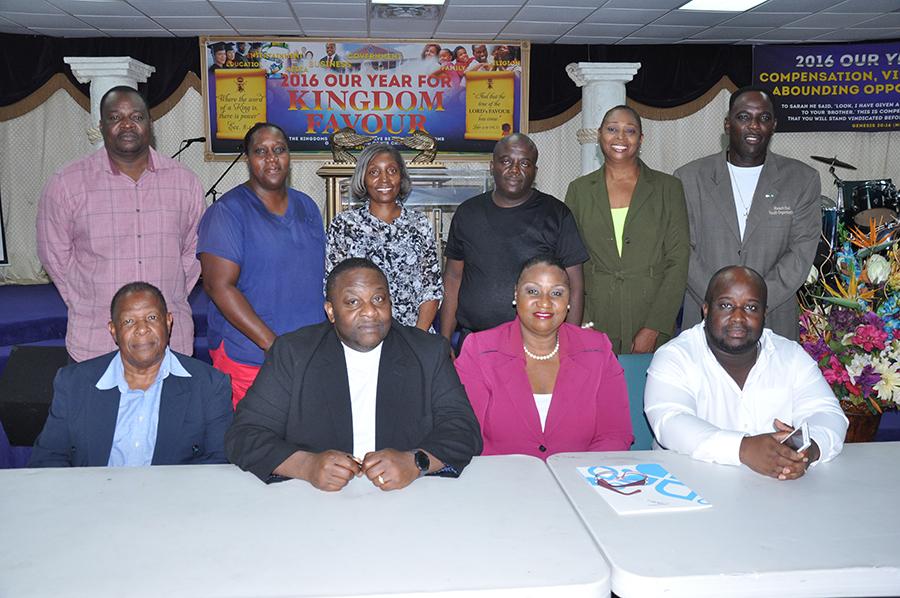 On September 19th ,2016, the Ministry of Tourisms' Religious Tourism Unit, in conjunction with members from the Kingdom Partners Leadership, held a press conference in relation to this year's Global Leadership Conference and Retreat.
The event is scheduled to be held from September 29th to October 3rd , 2016 at the Grand Lucayan Resort. Each day will begin with prayer, and for those interested in a day of fun, sporting events kick off at 11 am at Taino Beach on Saturday, October 1st, 2016.
As Grand Bahama Island continues to be the hub for faith based travel, international Religious Tourism initiatives and conferences, the Ministry of Tourism's Religious Tourism mandate is to boost the economy during the shoulder season.
Debbie Huyler, manager of Religious Tourism Grand Bahama anticipates that the conference and retreat will offer opportunities for attendees to relax and soak up the sun via various planned activities and tours around the island. 
Many attendees are said to be travelling from abroad to experience the unique partnership between religious leaders and the Ministry of Tourism.
Apostle James Sayles from Houston said that he and his partners "are here to not only bring religious resources, and powerful resources to the people of Grand Bahama but we're also here for economical purposes as well". 
There are so many opportunities to boost the economy during an event of this nature. Each day those attending will participate in a new agenda which includes singing, nightly services, beach festivals, and sport activities to ensure that the participants of the conference experience everything that Grand Bahama has to offer.
Dudley Seide, a local member of the events committee encourages "all the wider community to please come out, all the sporting groups, church groups, we're making a special appeal for the pastors to please come out". 
 Peter Pinder, President of the Grand Bahama Christian Council, is excited "when the Ministry of Tourism and groups in our country involve Christians and believers from other countries because I believe that it contributes to the growth and development of our people economically and spiritually".
The Ministry of Tourism is optimistic about the upcoming conference and hopes to continue a viable working relationship with Kingdom Partners Leadership.