JUNKANOO SUMMER FESTIVAL KICKS OFF IN THE WEST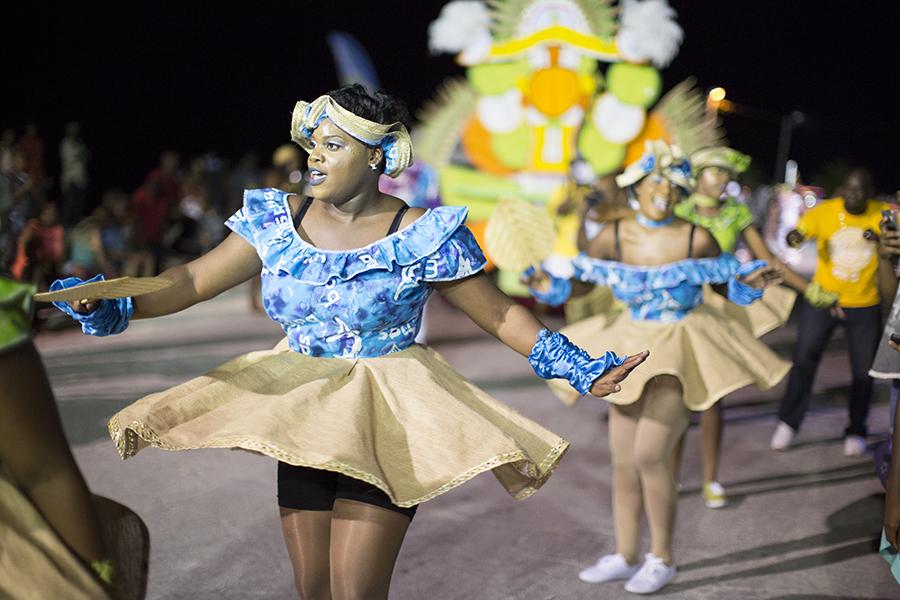 Just one week after the grand finale of Goombay Summer Festival in Freeport, the Ministry of Tourism launched its Junkanoo Summer Festival in West Grand Bahama.
The communities of Eight Mile Rock and West End came to life as the ultimate junkanoo showdown kicked off at Sunset Village on Friday and on Bayshore Road on Saturday, giving residents and visitors alike a double dose of culture, music and excitement.
The kickoff event gave 150 visitors the opportunity to experience more than junkanoo; they experienced the hospitality of West Grand Bahama, coupled with fresh Bahamian seafood dishes, conch cracking and coconut husking demonstrations, along with the sounds of Rake 'n' Scrape.


Visitors lined the streets as the leading junkanoo groups Superstar Rockers, Swingers, Platinum Knights, Kingdom Culture and New Life Classic Dancers came out of the gates to compete for the win in choreography.
The action will continue 6pm-12 midnight at the Sunset Village Fish Fry, in the community of Eight Mile Rock on Fridays, August 12th and 19th and on Bayshore Road, West End on Saturdays, August 13th and 20th.
Competing groups will battle it out for the win in music this weekend and overall costume during the final week.