Junkanoo Summer Festival Grows Tremendously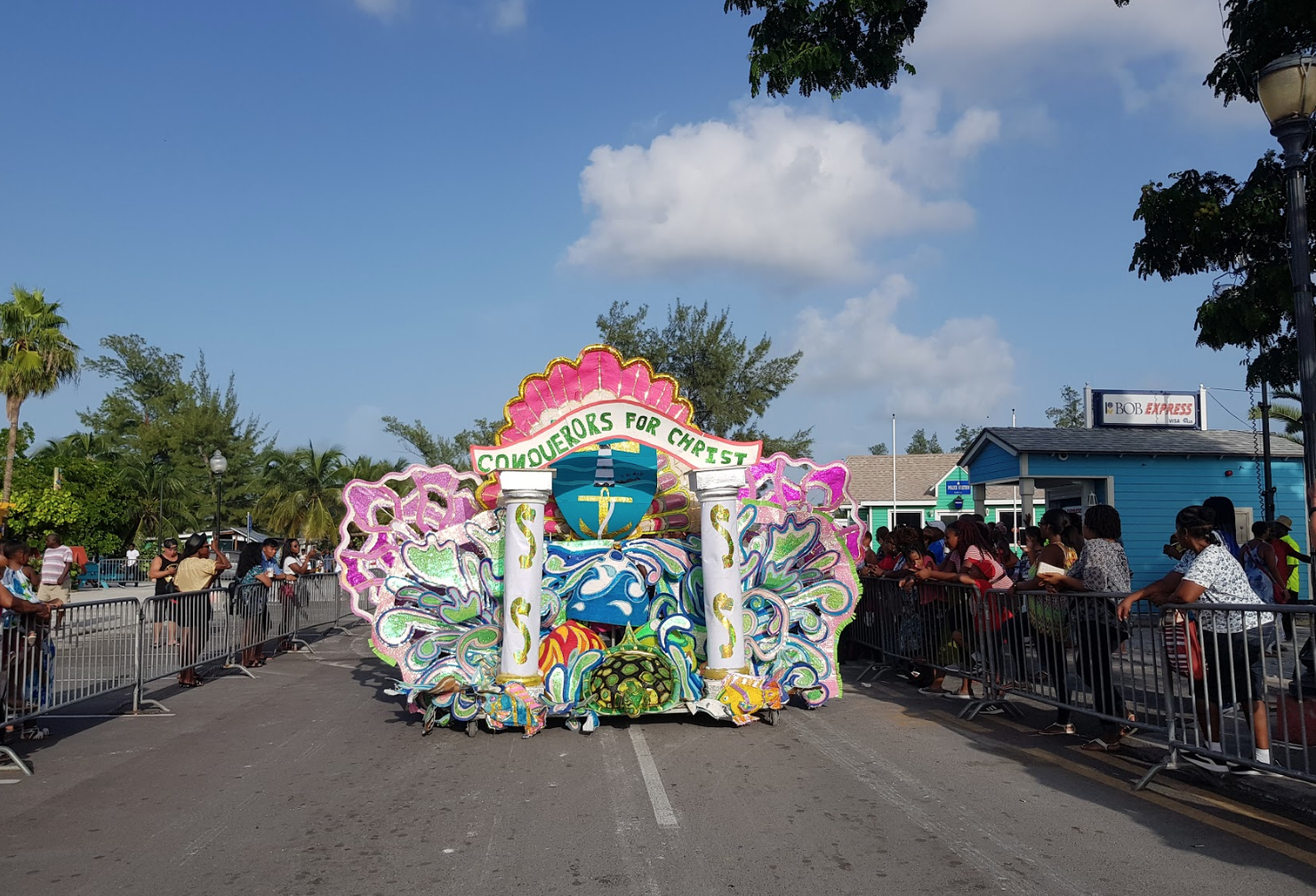 NASSAU, Bahamas: Officials of the Ministry of Tourism and Aviation say Junkanoo Summer Festival this year has grown tremendously.
The event, which was held at Arawak Cay from July 20-August 17, was an explosion of Bahamian culture displaying local food, artisans, music, an exciting kiddie corner and pulsating Junkanoo rush outs.
There were musical performances by Shadow Band; Sweet Emily; Rhythm Band, Spank Band, Elon Moxey;  Synergy Band;All for One band; Blue Connections Band; Sky Juice Band; Grove Quest Band; Nehemiah Hield; Fanshawn; Lady E; Patrick Carey; Gaiwin Clarke;Sweet Emily; Q-Pid; Rhythm and Youth Band; Royal Bahamas Police Force Band; K.B; Geno D and Keisha Poitier.
Director of Events Charity Armbrister thanked all participants of the festival.
"We've had four fantastic weeks and we couldn't ask for anything better. People had a great time and every year we have taken it up a notch. I want to say thank you to all of our sponsors. I want to say a great big thank you to all of the ministry's staff. Every week it was great," she said.
"It really makes you proud to Bahamian and to see all the wonderful talent from the artists to the Junkanoo groups."
Junkanoo Summer Festival was sponsored by Kalik, REV, Nassau Guardian Group of Companies, Little Switzerland, John Bull, Baha Mar, Bahamasair.
Brand Marketing Representative for Kalik Michaela Munnings, said the company wanted to support Junkanoo Summer Festival because it wants to align itself events and products that are authentically Bahamian.
"We could not not be a part of this event," she said. " We pushed Kalik Lite – our newest brew which is light and refreshing and we offered drink specials at the bar. We really enjoyed coming on board with the Ministry of Tourism and Aviation and we look forward to coming on board and the many years to come."
Latoya Busby, Store Manager of Little Switzerland, said the company was also happy to be a part of Junkanoo Summer Festival.
The jewelry company provided prizes for the festival's Golden Ticket promotion – a Movado watch and a necklace.
"We thought what better way to support The Bahamas, by supporting Junkanoo Summer Festival. We feel truly happy to support Bahamians. This festival has blown my expectations. Seeing our Bahamians enjoy themselves for absolutely free and to get this level of entertainment is just out of this world," she said.
MEDIA CONTACT
Kendea Smith
242-397-2786