Junkanoo Summer Festival 2016 Order of Parade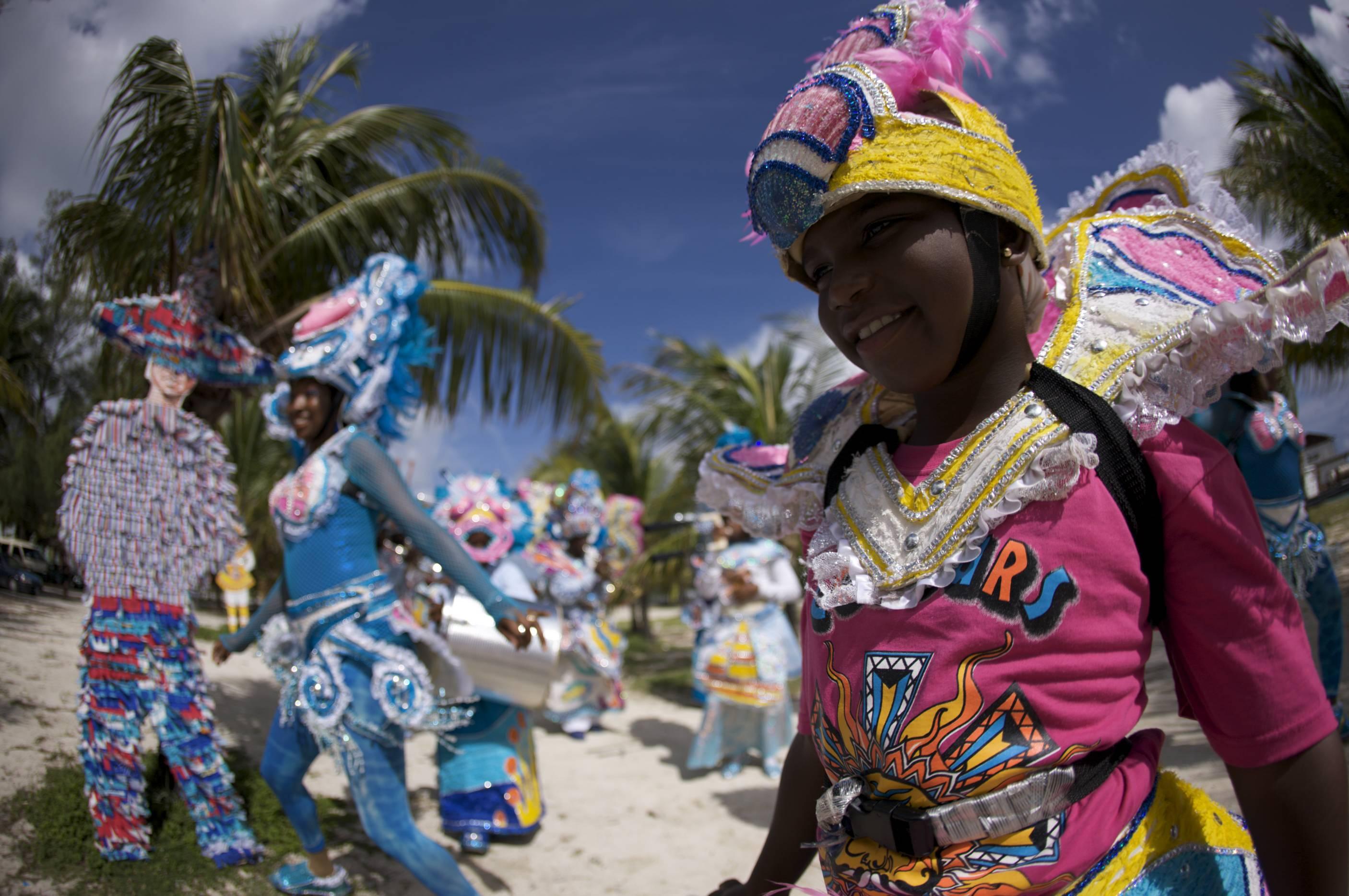 Twelve groups in New Providence are preparing for a thrilling face-off at Junkanoo Summer Festival (JSF) at Arawak Cay during four weekends in July.
The electrifying festival, which is a signature event of the Ministry of Tourism, will kickoff July 2 and conclude July 30. There will be no JSF event on July 9 due to the country's 43rd anniversary celebrations.
This year's festival is celebrating the 40th anniversary of the slogan "It's Better In The Bahamas." Each group's costume, dance and music will reflect this theme.
Recently, the Junkanoo groups in both A and B categories held a number picking exercise that established the line-up for the competition. 
In the A Group categories, the line up is as follows:
Valley Boys
One Family
Saxons Superstars
Roots
Genesis
Music Makers
In the B category:
Conquerors for Christ
Colours Entertainment
Original Congos
Fancy Dancers
Redland Soldiers
Body of Christ
Leader of Colours Junkanoo Group Chris Justilien said his group is definitely ready for battle.
"We've always been ready to perform for our fans and the Bahamian public in general. It's going to be wonderful for us and I'm happy that the Ministry of Tourism has chosen to do a Bahamian theme," he said. 
"Colours, from our inception, has always done Bahamian themes. The costumes are ready, the group is ready and we are excited. We are always competing with ourselves. Once we go out there and do a wonderful job at what we do we are quite pleased."
Dencil Rolle, executive member of the Body of Christ, said his aim is to ensure that the community is involved. 
"What we try to do during the summer is bring younger children to give them that Junkanoo Experience and so that group that we had last year for the first time was very excited and challenging because dealing with children is not easy but they really enjoyed the festival," he said.
Chairman of Genesis Sean Adderley said his group is excited because it's the first time it is performing as group in the A category.
Even though the group is the new kids on the block, Mr. Adderley says Genesis is ready for a new beginning.
"We bring new energy back into Junkanoo," he said. "We look at Junkanoo as a platform for us. We do a number of outreach programmes and Junkanoo is just a part of it. Anytime the Junkanoo horn blows we are ready to rush. You will see lots of love from Genesis."
Week one of the competition will feature the music; week two – Saturday, July 9 - is time off for independence celebrations; week three is a dance off with the choreography competition; week four is the costume competition and week five the winners will be presented with awards followed by a all- Bahamian concert.
The festival will begin at noon and will feature Bahamian games like the crab catching, corn, pineapple and watermelon eating contests among others.
There will also be authentic Bahamian food sold by over 30 vendors and an exciting Kiddie Corner with games, rides and story-time for children.
Junkanoo Summer Festival is also being held on a number of Family Islands.
For more information on the Nassau and Family Island festivals, visit www.Bahamas.com/Summerfestivals.