JUNKANOO JAM KICKS OFF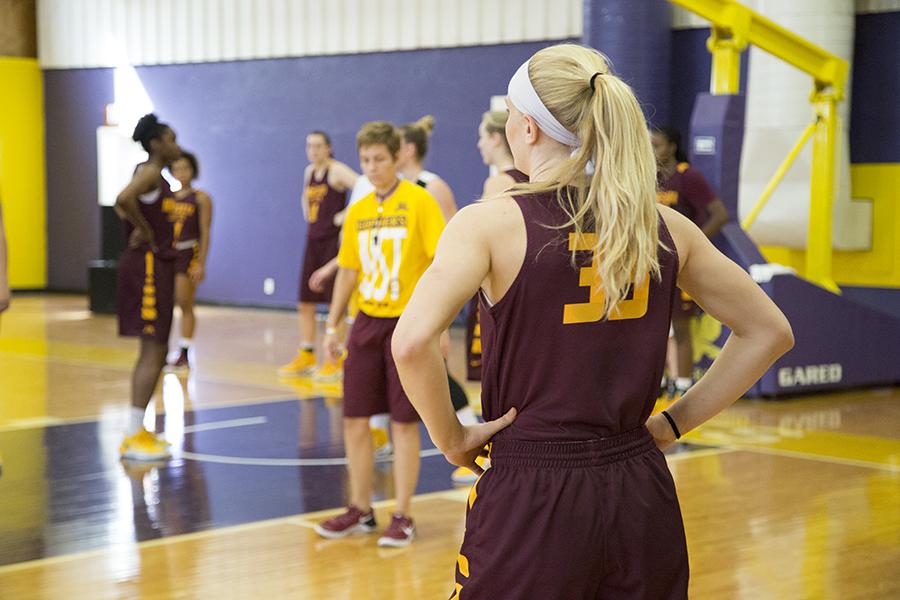 Thursday, November 24th, 2016 marks the official opening of the 14th annual Junkanoo Jam Basketball Tournament.
USF vs UNC
Generally held on Grand Bahama Island, the decision was made to relocate the tournament to Bimini due to damages caused by Hurricane Matthew.
The tournament, set for Thanksgiving weekend (Nov 24th-26th), features eight division one women's basketball teams hailing from Creighton University, University of Dayton, University of Georgia, Georgia Tech University, University of Minnesota, University of Missouri, University of North Carolina, and University of South Florida.
All eight (8) teams have already arrived to the beautiful shores of Bimini, and were greeted by memers of the Ministry of Tourism in true Bahamian fashion. Among the players are two Bahamians, Destiny Walker a guard with the North Carolina Tar Heels and Shanae Armbrister also a guard with the University of Georgia.
Currently, players are preparing with daily practices as they anticipate the first matchup between Dayton University and the University of Georgia.
Tip off starts at 3:00 pm at the Gateway Christian Academy gymnasium.
For those interested, tickets are available at the door and at the Hilton at Resorts World Bimini.