Junkanoo Jam Comes to An End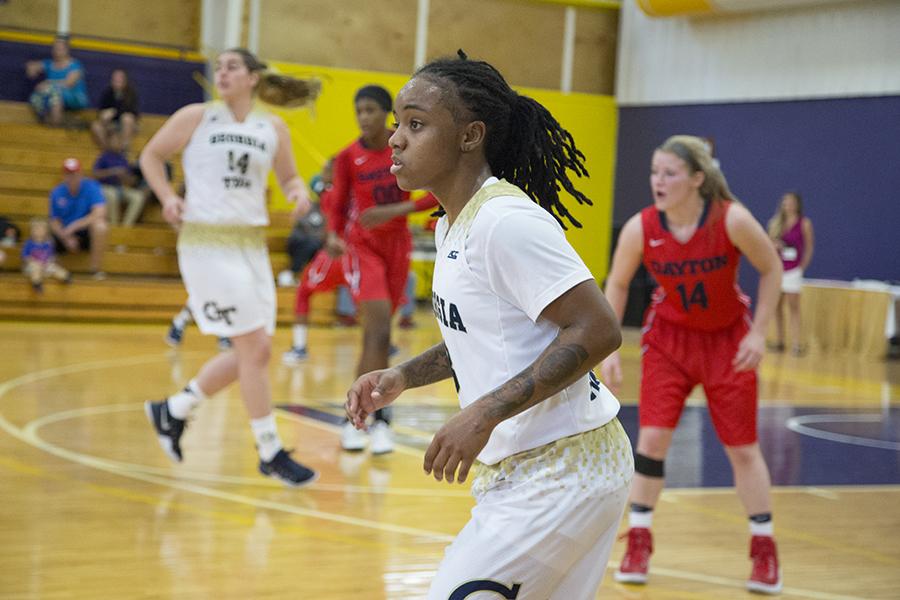 For three days in November, November 24th - 26th, the shores of Bimini were filled with over four hundred visitors in support of the 14th Annual Junkanoo Jam Basketball Tournament.
Generally held on Grand Bahama Island, Sean McShane, Co-Director, Junkanoo Jam, Basketball Travelers, noted that despite the adversity after Hurricane Matthew, "I wanted to keep the tournament in The Bahamas.  We jumped into action really quickly and Gateway Christian Academy (Bimini) has the best gym in The Bahamas, so we were able to continue this tournament."
The tournament, which highlighted the skills of eight NCAA women's teams from Creighton University, University of Dayton, University of Georgia, Georgia Tech University, University of Minnesota, University of Missouri, University of North Carolina, and University of South Florida, was an opportunity for many to experience the beauty of Bimini while competing at such a high skill level.
However, for Bahamians Destinii Walker (Guard, UNC) and Shanea Armbrister
 (Guard, University of Georgia), the experience was more than just a vacation.
                                     Destinii Walker (Guard, UNC)                                                                                              Shanea Armbrister (Guard, University of Georgia)
While in Bimini, both players knew that they were privileged to not only represent their respective universities but also The Bahamas.
Armbrister expressed that everyone was excited to share her version of paradise.
She said that she was, "Excited to see The Bahamas, where I come from, and play in the atmosphere."
With just three days of competition, for many of the visiting athletes, competing in Bimini was an amazing experience.
The tournament, which allowed each team to vie for the championship title, featured a total of eight games.
However, the University of South Florida proved to be the strongest competitor, as the team eliminated the University of Georgia in the final round of competition.
Virginia Kelly, Director, Sports Tourism, Ministry of Tourism, noted that as a nation, The Bahamas "Has the ability to host world class events."
The tournament's success in Bimini proved to be an indicator of this notion and could be a catalyst for additional sporting events to be hosted on the island in the upcoming year.
Junkanoo Jam, a vision of Basketball Travelers, was held at Gateway Christian Academy and sponsored by the Ministry of Tourism.