INAUGURAL G.B. X-TREME 13.2 INTRACOASTAL CHALLENGE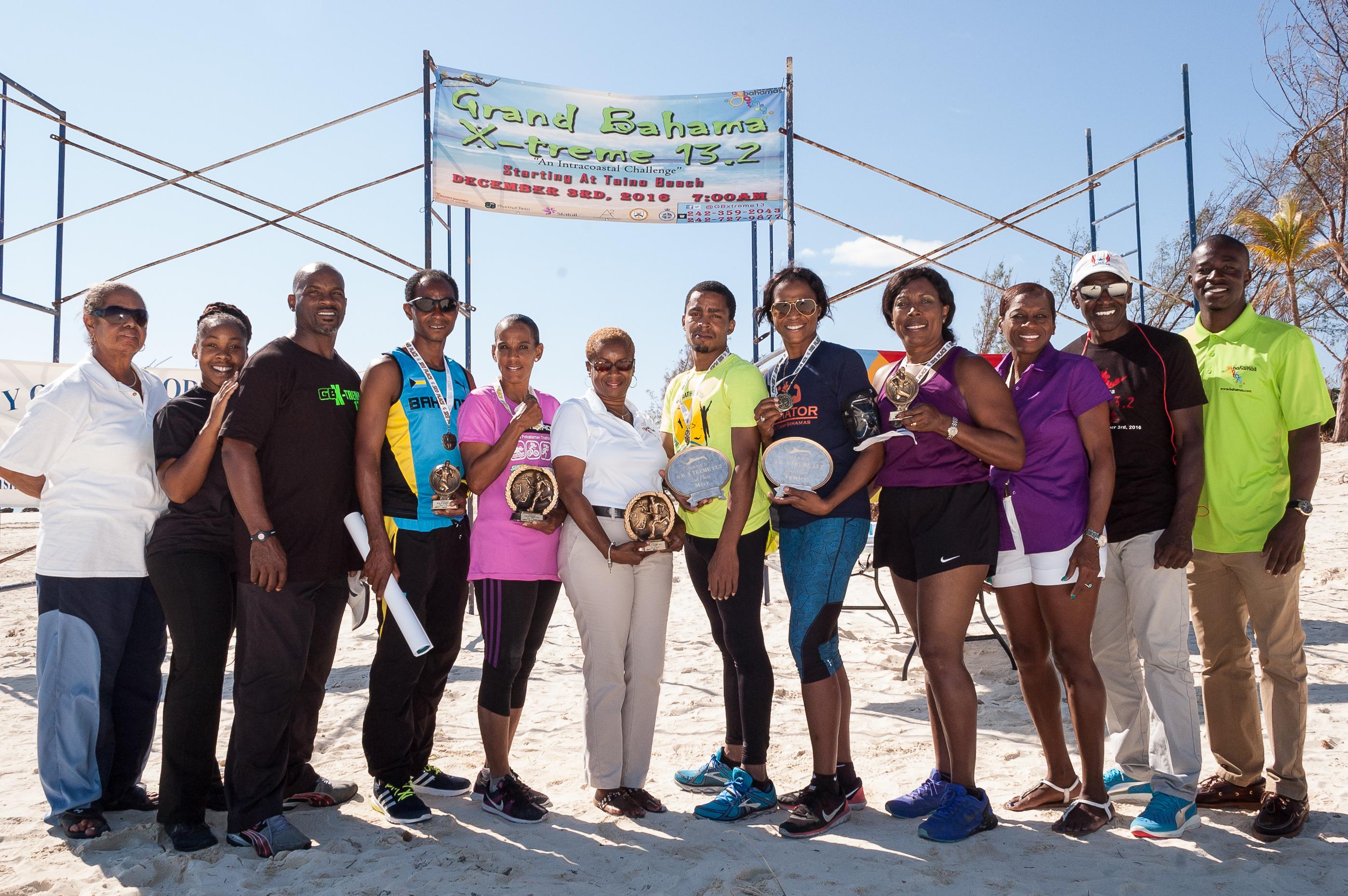 On Saturday, December 3rd, a total of one hundred athletes gathered on Taino Beach at Pirates Cove for the inaugural G.B. X-TREME 13.2 Intracoastal Challenge.
The half marathon, organized by the Grand Bahama Amateur Athletic Association, began at 7:30 a.m. and took in views of the beaches and scenic landscapes of Grand Bahama Island.
Athletes were required to compete along three distinct terrains which included a steep bridge, the beach, and several roadways.
With the option to compete in an open division, school division, team relay, and corporate relay division, the G.B. X-TREME 13.2 Intracoastal Challenge was an event that appealed to runners of all ages with different skill sets.
For many of the athletes, the 13.2 mile course proved to be a difficult feat to accomplish, however, numerous participants already look forward to the possibility of competing again next year.
Zed Eve Maycock Dorsett, competitor from New Providence and winner of the female open division said that "The course was very extreme, but it's a good race and I want people to come and participate."
Iram Lewis, President of the GBAAA's, noted that he plans for the event " to be put on the world stage" and looks forward to next year's race being even bigger and better.
Betty Bethel, Director, Ministry of Tourism, Grand Bahama, noted that "In partnership with the GBAAA's, we have finally gotten a signature marathon event off the ground."
Jay Philippe, Assistant Manager, Sports Tourism, Grand Bahama said that he "looks forward to the event being a distinct Ministry of Tourism marathon."
As a result of the partnership of the Ministry of Tourism and GBAAA's, the half marathon is slated to be an annual event with the probability to attract athletes from as far as Kenya.