HUNDREDS OF JUNIOR ATHLETES PARTICIPATE IN SPORTS FESTIVALS ON GRAND BAHAMA ISAND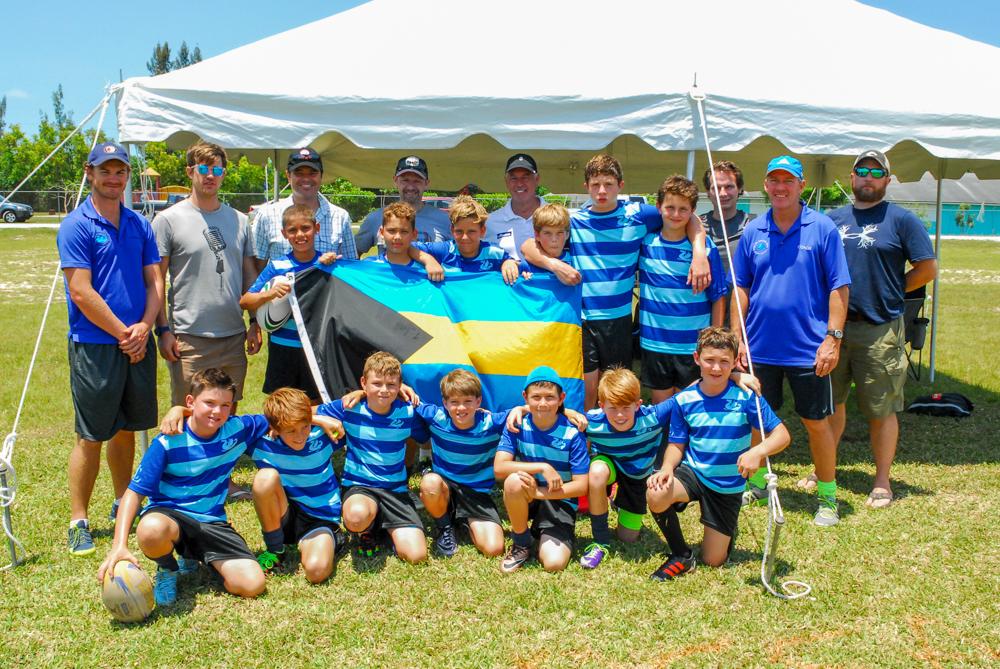 It was a busy weekend for the sporting community on Grand Bahama as hundreds of athletes visited the island to participate in two major sports tourism events:the Grand Bahama Amateur Athletic Association (GBAAA) Track and Field Festival and the 5th Annual Junior International Rugby Festival.
First up was the Junior Rugby Festival, a steadily growing event that attracted some 300 plus players and supporters to the island to participate in the three-day festival at the Freeport Rugby Club.
This meet attracted a total of 400 athletes and fans, inclusive of the Grand Bahama team.
The festival featured teams from Key Biscayne, Florida; Bermuda; Cayman Islands; New Providence and the host team of Freeport Grand Bahama. 
Nuvolari Chootosingh, Manager for Sports Tourism said that, "The Ministry of Tourism has been involved with the festival from its inception and we are looking forward to assisting the organization so that more teams can be brought down next year."
Next up was the GBAAA's Track and Field Festival which took place Friday, May 13th – Monday, May 16th, 2016 at the Grand Bahama Sports Complex.
Iram Lewis, President of the GBAAA said that, "The vision behind the festival is to place an emphasis on training, not just competition."
Lewis said that, "There is a need for a greater balance that will allow The Bahamas to compete against countries like Jamaica at CARIFA and others at the Olympic Games."
Jay Philippe, Assistant Manager for Sports Tourism shared that, "With the Bahamas' noteworthy International success in track and field, the timing of the event was ideal for the athletes and spectators to buildup their excitement for the upcoming Olympic Games that are just around the corner".
The event included 33 athletes from Moore's Island, as well as visiting athletes from Jamaica.
The participation of international athletes, according to Lewis was a good opportunity for local athletes to be positioned for possible cross training and scholarships.
Nuvolari Chootosingh said that, "It is important to ensure that the visitor count from events like these continues to increase as this aligns with the Ministry's mandate for Sports Tourism."