Back to top
High-end travelers are booking The Bahamas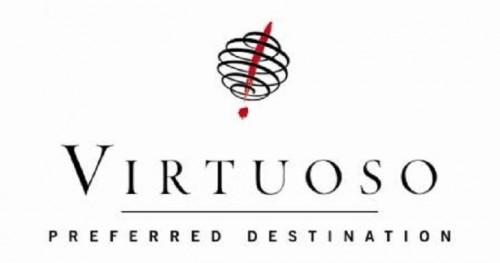 The Islands Of The Bahamas have made the Virtuoso® January to March, 2015 "Hot List" with their member hotels recording a 20 per cent increase in year-over-year growth.
Virtuoso®, the international network of luxury travel agencies,considered one of the leading networks of luxury travel advisers and entities, tapped into its data warehouse of more than $32 billion in consumer transactions to determine where some of the world's best travelers are venturing during the first three months of 2015.
"Virtuoso handles some of the most exclusive clients in the world and as trusted travel advisors, the Virtuoso agent recognizes that no two travelers and no two trips are exactly alike so they are ideally suited to bring their clients to our Islands because each, like a scattered string of pearls, is uniquely different. We are particularly pleased and proud to see The Islands Of The Bahamas on their 2015 Hot List but we are not surprised because it is indeed better in The Bahamas" said Mrs. Joy Jibrilu, Director General, Bahamas' Ministry of Tourism.
This by-invitation-only organization comprises 355 agencies with more than 9,000 elite travel specialists in 25 countries throughout North America, Latin America and the Caribbean, Asia-Pacific and Europe, as well as over 1,700 of the world's best travel providers and premier destinations. The network's member agencies generate over (US) $14 billion annually in travel sales, making the group the most powerful in the luxury travel segment. Their relationships with the finest travel companies provide the network's affluent clientele with exclusive amenities and rare experiences.
According to Virtuoso's® finding, the top five reasons why affluent travelers are traveling, in order, include to explore new destinations, to seek authentic experiences in new destinations, to rest and relax, to spend time or reconnect with loved ones, and personal enrichment.
The report also found that socially and environmentally conscious travelers seek out activities that support economic, conservationism or sustainability, followed by support of local sustainability efforts, hotels with green practices, hotels that give back and, or support local residents, and giving back to local communities through monetary support.
In The Bahamas, Nassau's One&Only Ocean Beach Club; Rosewood at Baha Mar (a preview property); The Cove Atlantis; The Reef, Atlantis and Great Exuma's Musha Cay are members of Virtuoso®.