Hero World Challenge Champion Wants Home In The Bahamas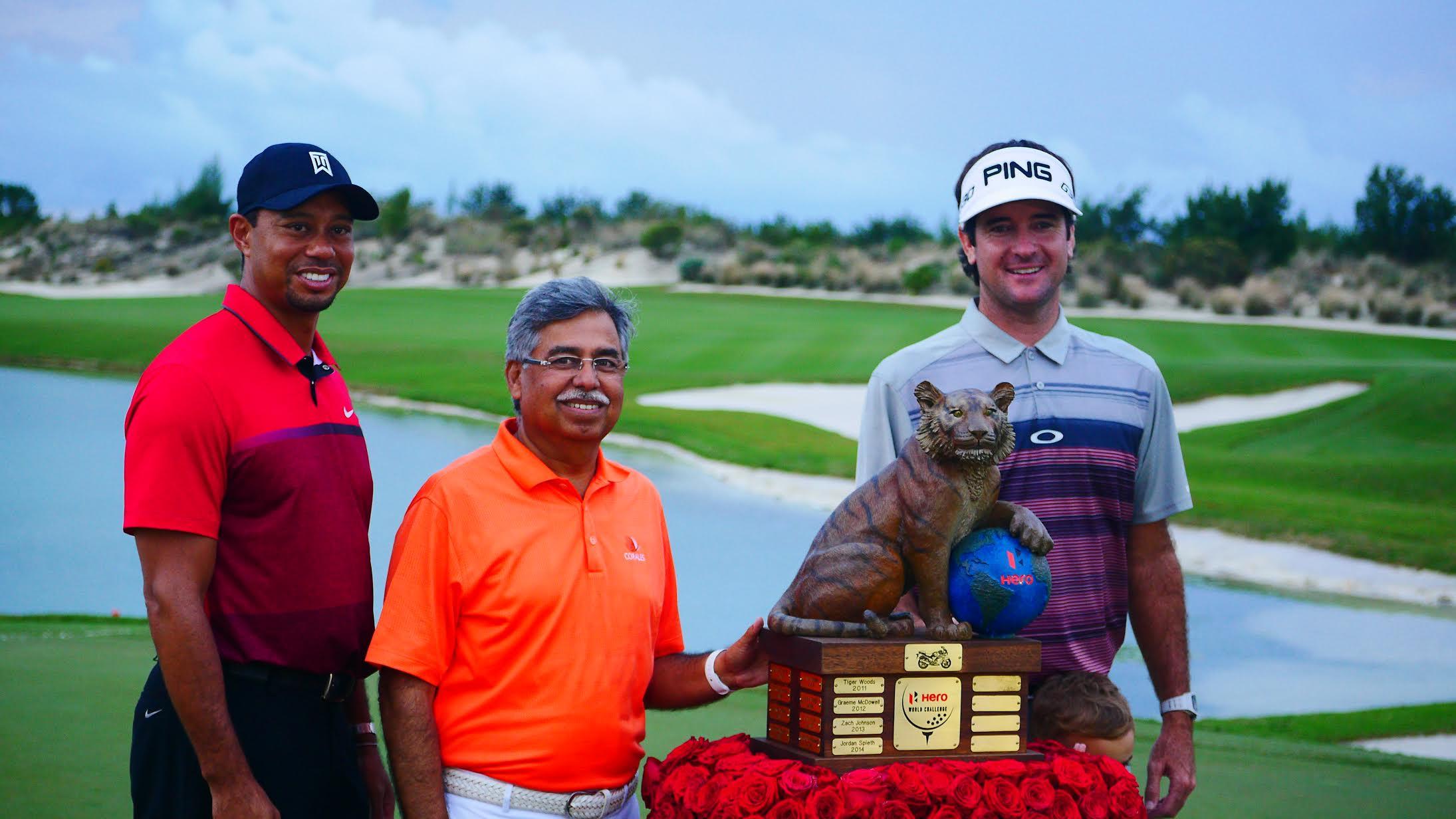 After beating out 18 of the world's finest golfers in the Tiger Woods Hero World Challenge 2015 on Sunday, Bubba Watson is now considering purchasing a home in The Bahamas.
 Watson banked $1 million with a 25 under overall and a three-shot victory.
 It was his ninth win on the PGA tour.
 Patrick Reed and Rickie Fowler finished in second and third, respectively. 
 During the award ceremony at the Albany Resort in southwestern New Providence, Watson gushed about The Bahamas.
 "This is a special place. I have my house up for sale in Iowa and I'd like to buy a house here. The atmosphere is great here and everyone is smiling," Watson said. "It's been really special to come here and I can't wait to come back."
 This was the first time that a Hero World Challenge was held outside of the United States.
 Prime Minister the Rt. Hon. Perry Christie, who attended on Sunday, said the event was the realization of a dream for his administration.
 "We hoped that Albany would have a golf tournament that would attract the media of the world and this is the fulfillment of that dream that started in 2003," he said.
 "The Government of The Bahamas has been very successful in attracting sporting teams. All of this is taking place because it generates such an incredible amount of people coming to our country when this is being watched by people of the world. So the advantages are so profoundly significant to our country to see the fun that people are having here. People are saying that this is the first time that they have visited and they will be back next year for the tournament so one can see how it is going to be bigger and better."
 Prime Minister Christie also said that there is a growing interest in golf.
 "When we look around The Bahamas and see how many golf courses we have in The Bahamas and see what golf offers to the world, we see that it could be a major feature," he said.
 Over the past few years, the phenomenon of sports tourism has grown tremendously in The Bahamas.
 The country hosted the Miami Heat's Training Session at Atlantis Paradise Island, the IAAF World Relays, Popeyes Bahamas Bowl, Central American Caribbean Bodybuilding; and come 2017 The Bahamas will host the FIFA Beach Soccer World Cup.
 The prime minister added that this is just the beginning for sports tourism. 
 "What I find is going to be very, very interesting is that we as we establish facilities in places like Abaco, Eleuthera and Exuma teams will be attracted there as well. During the off-season when it is cold in the United States of America and cold in Europe, teams will come down here and do their preparation in The Bahamas."