Back to top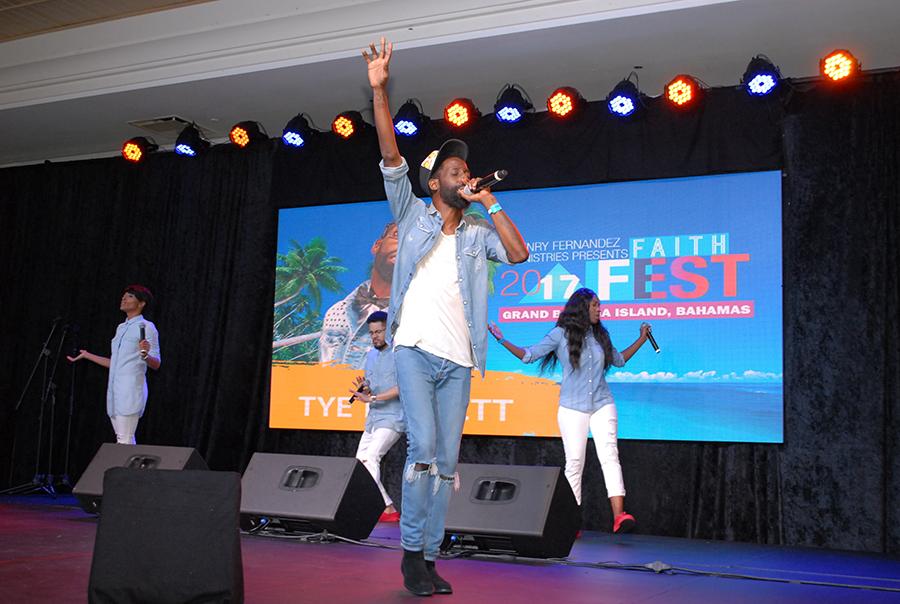 The highly anticipated Grand Bahama Faith Fest, organized by Bishop Henry Fernandez Ministries and the Bahamas Ministry of Tourism (BMOT), held March 23-25, 2017 at the Grand Lucayan Resort was a resounding success.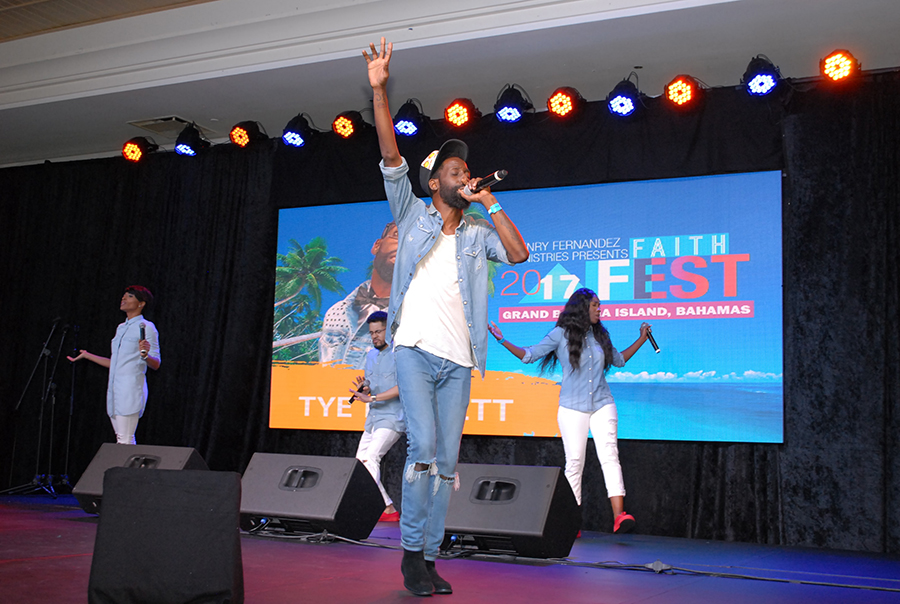 According to organizers, the event was unequivocally enjoyed by all who attended, and exceeded their expectations.
Hundreds of persons from throughout the United States of America, Africa, Europe, the Caribbean and The Bahamas, as well as members of the international media, attended the three-day gospel event.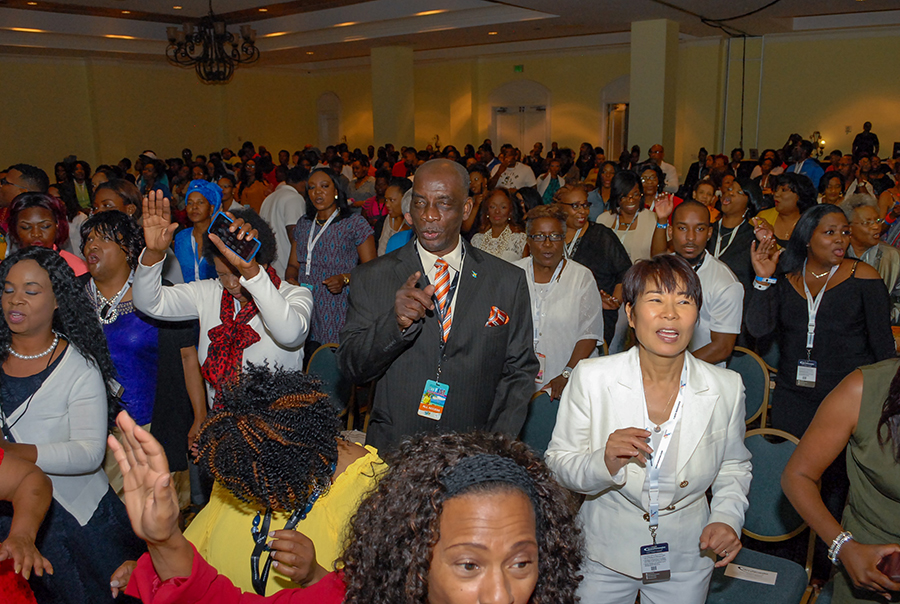 According to Bishop Fernandez, "Believers should always be walking in faith and living their best lives – now, and not apologizing for taking a vacation. Faith Fest is a time to bridge cultures and bring people together from around the world and The Bahamas, for an integration of one faith, while serving one God for a weekend of spiritual rejuvenation and physical relaxation.  It is a time for us to refuel from our busy day-to-day activities and experience transformation in our lives".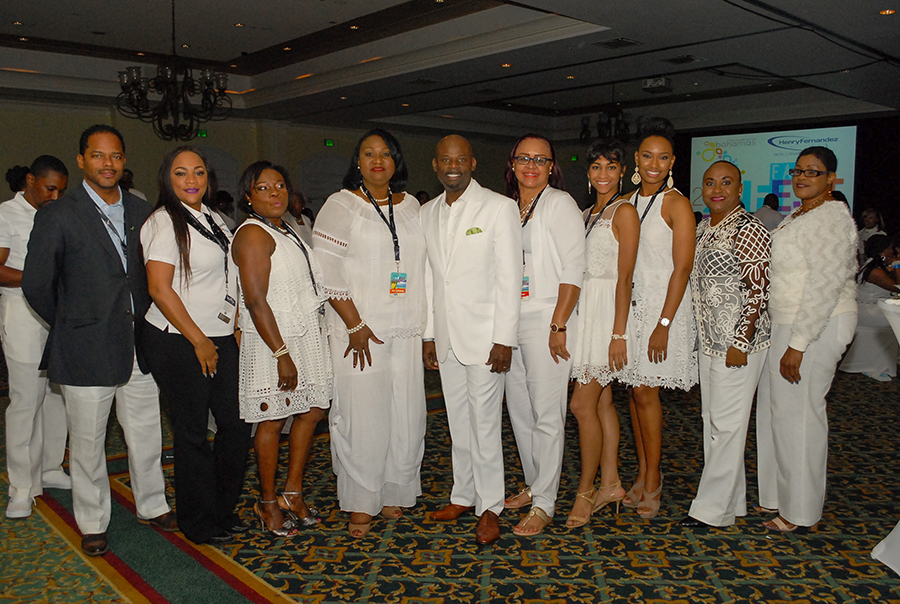 Among the activities conducted at Faith Fest were daily spirit filled word sessions from Bishop Henry Fernandez, Bishop Cardinal McIntosh, Pastor Sheryl Brady; a late night comedy show with famed comedian Marcus Wiley and music performances by gospel recording artists Tye Tribbet, James Fortune and Jonathan Nelson. 
Additional activities at the event included a seminar on relationships that featured a panel of Bahamian and American relationship experts, a beachside exercise and fitness workout, and an all-white party, immersed in Bahamian rake 'n' scrape and calypso music performed by the Cooling Waters and Simeon Outten, along with smooth sounding jazz.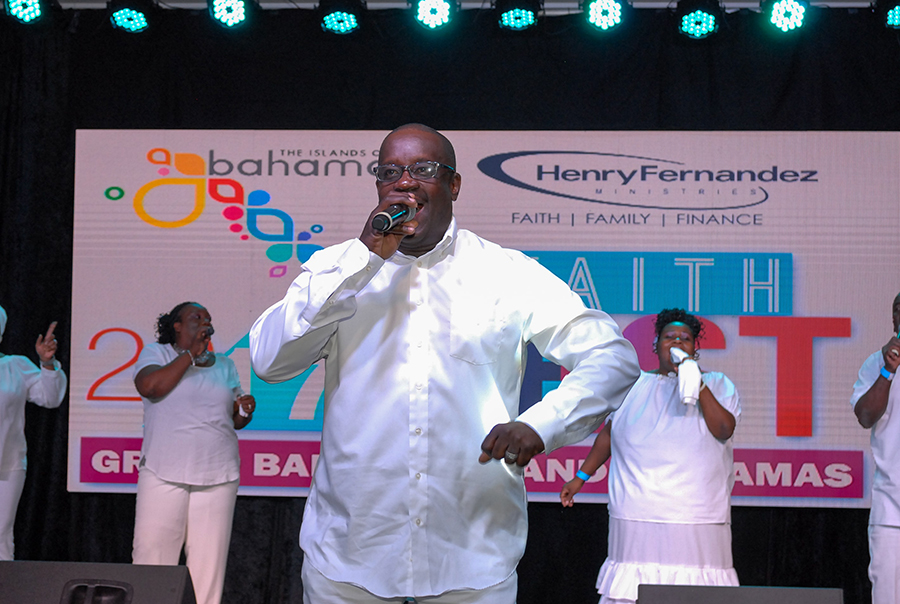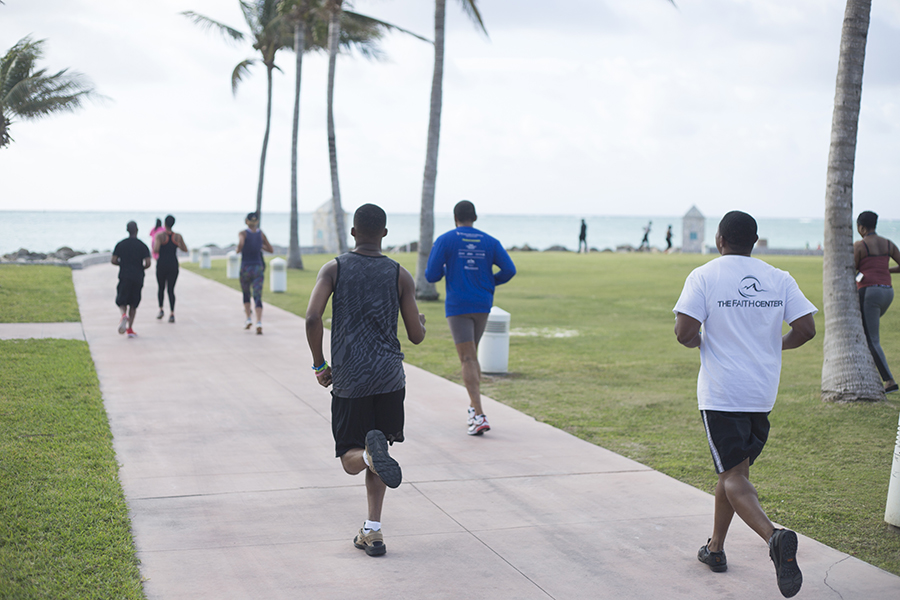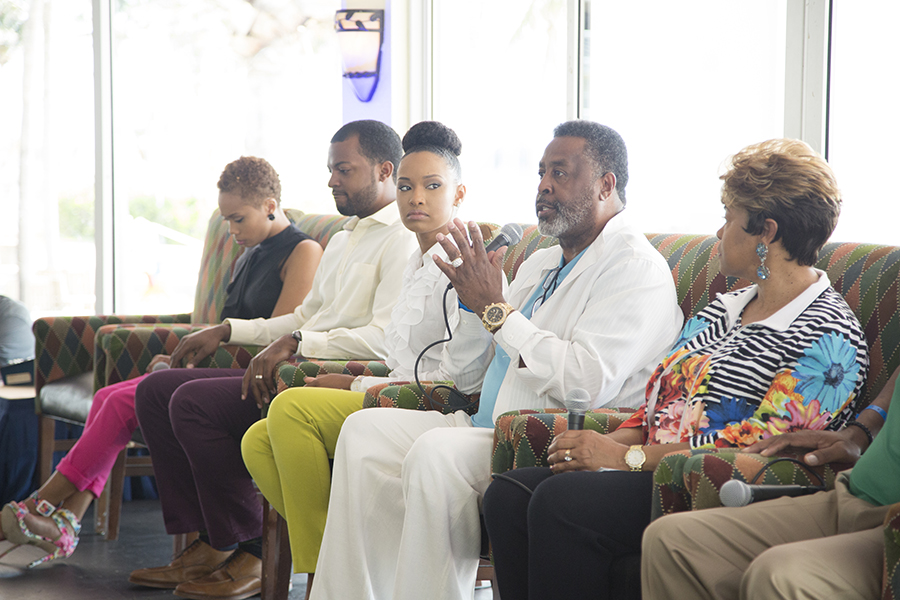 Attendees also experienced various activities that the Grand Bahama destination offered, from snorkeling and jeep tour adventures to shopping and Bahamian dining, as well as numerous other Eco adventures. 
Dwight Armbrister, Director of Religious Tourism at the BMOT, said that he could not have been more pleased with Faith Fest's outcome; a project, he said that took two and a half years to materialize.  
Originally planned for October 27-29, 2016, Faith Fest was postponed due to damages the (Grand Bahama) island sustained from Hurricane Matthew. 
Permanent Secretary at the BMOT, Charles Albury, said "the Ministry is indeed grateful to Bishop Fernandez for bringing his event to Grand Bahama, particularly at a time, when the island really needed an injection into its economy. Some 11,000 persons working in the tourism sector lost their jobs as a result of Hurricane Matthew".   
"But, what a way to rebound," he said, "its just such an awesome way to glorify God.  The people of Grand Bahama have endured so much, but they are resilient and know how to persevere.   They know who they are and whose they are," he said. 
Tim Kern, a journalist with Communities Digital News who echoed the sentiments shared by other media professionals, said he "was totally impressed and surprised by the incredible friendliness of the Bahamian people, despite their recent struggles from the storm.  The warm, non-obtrusive, hospitable and genuine friendly nature of Bahamians is refreshing and beautiful," he said.
Expressing his gratitude towards the outcome of Faith Fest 2017, Bishop Henry Fernandez said, "We are eternally grateful to the Government of The Bahamas, the BMOT and its people and the overwhelming positive feedback from our registered guests, both abroad and in The Bahamas.  It is our hope that Faith Fest will return to The Bahamas again".