Back to top
Goombay Summer Festival Returns to Nassau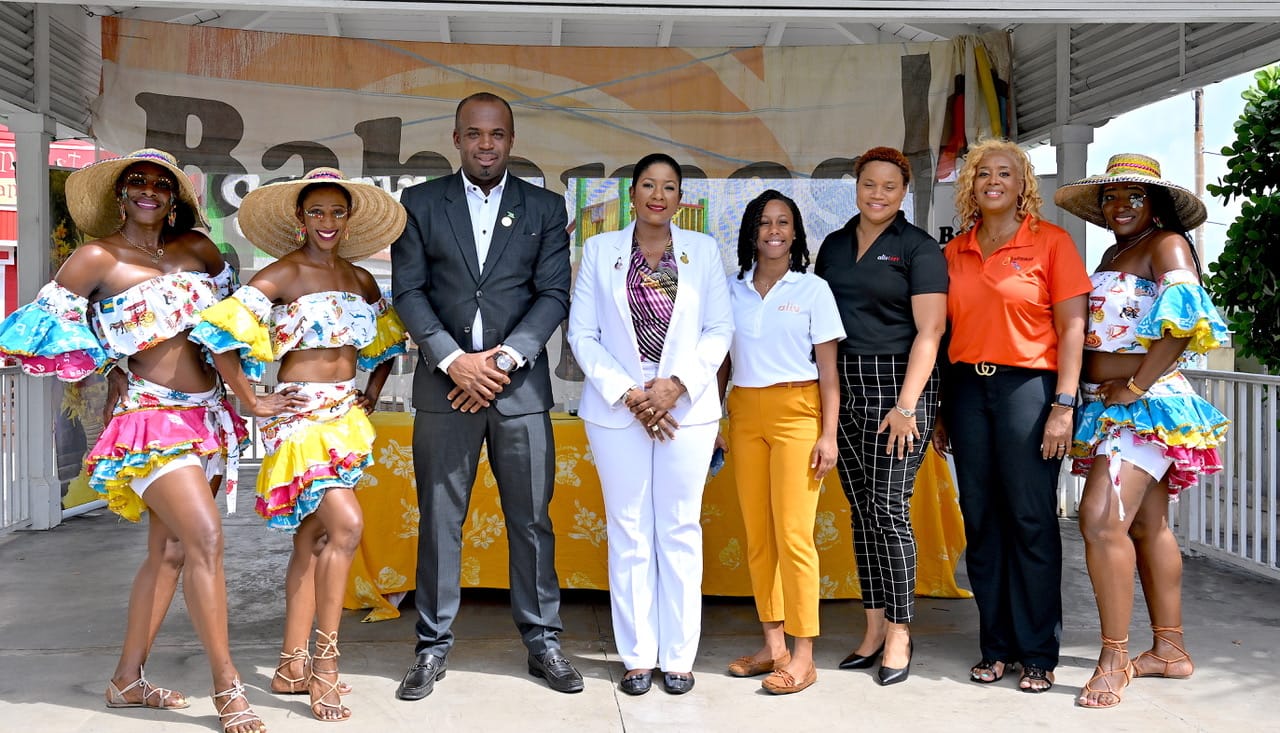 Photo caption: Senator Randy Rolle, Director General Latia Duncombe, Cultural & Authentic Events General Manager Nicola Reid-Simmons along with Aliv Representaives Shazell Rolle, Danielle Smith and Goombay dancers at the Goombay Summer Festival Press Conference held at Pompey Square 
NASSAU, Bahamas (19 July 2023) – The Ministry of Tourism, Investments & Aviation is pleased to announce the highly anticipated return of the Goombay Summer Festival to Nassau following a hiatus of over a decade. This exciting event will take place in the nation's capital on Bay Street between Rawson Square and Charlotte Street, 28 July and continue for the two subsequent Fridays.
For more than 10 years, the Goombay Summer Festival was exclusively held in the Family Islands making this return to Nassau a significant milestone in our 50th year of Independence. The festival will infuse the capital with the vibrant music, art, and cultural expressions that define this celebrated event.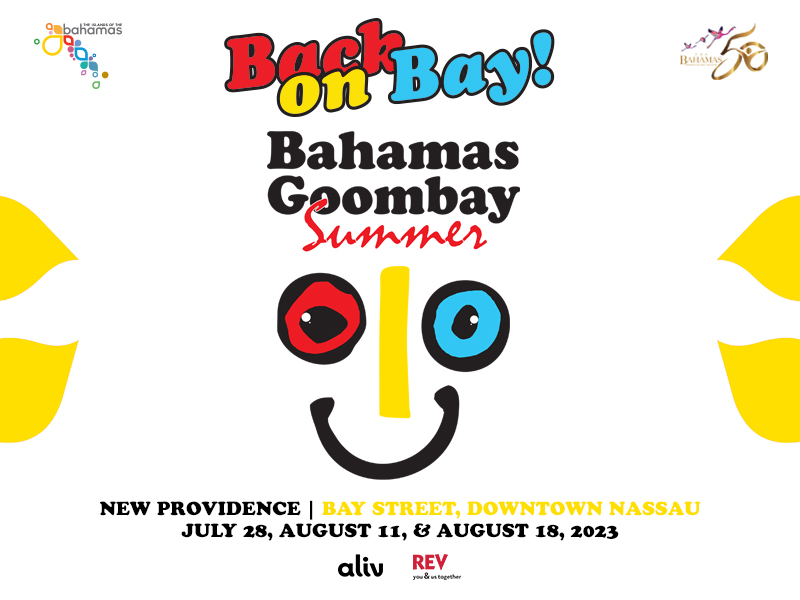 ​
The Hon. I Chester Cooper, Deputy Prime Minister and Minister of Tourism Investments & Aviation in expressing his enthusiasm on the return of the festival to Nassau said, "As children, we all grew up going to Goombay on Bay Street, and this is a prime opportunity to bring the festival back to its original venue. We were intentional about having Goombay Summer back on Bay Street for two main reasons. First, we are in a celebratory mood for our Golden Jubilee of Independence and second, we are in the process of revitalising Bay Street and uplifting the entire environment."
"Goombay Summer Festival is about igniting the atmosphere of downtown with the music, art, and culture of The Bahamas," he said.
Festivalgoers can expect electrifying music performances throughout the event with a featured lineup of renowned artists that includes: Sweet Emily, D-Mac, Solo, The Obeah Man (Junkanoo Tingz ), Gary McDonald, Shine, Lady E, Blaudy, Nishie L.S. and Geno D... Additionally, the festivities will showcase captivating entertainment including limbo dancers, goombay dancers, stilt performers, storytelling and an exhilarating Junkanoo rushout. Foodies will have the opportunity to indulge in the best of Bahamian delights, such as Chef Patrice Rolle's Crab Duff and Mudda Freeze's Native Ice-cream.
Throughout the festival, attendees can also partake in cultural games such as ring play, Nassau trivia and a limbo competition. The event will also include a Kiddies Corner, authentic artisanal craft vendors, refreshing drinks and much more, providing an immersive experience of Bahamian culture and traditions.
Added DPM Cooper, "Goombay Summer Festival is exciting; it's the coming together of our art, our food, and our culture and the general interaction of the warmth of all the people across The Bahamas. This is going to be an exciting occasion, and we invite everyone, tourists and residents across all the islands of The Bahamas, to participate."
The Nassau Goombay Summer Festival is proudly sponsored by REV/ALIV and the Caribbean Bottling Company.
For more information and to save the dates, visit www.Bahamas.com or www.Tourismtoday.com.
###
PRESS INQUIRIES
Danielle Bodie
General Manager, Domestic Communications
Bahamas Ministry of Tourism Investments & Aviation