Global Ports Holdings Eager to Restore Consumer Confidence through New Nassau Home Port Partnerships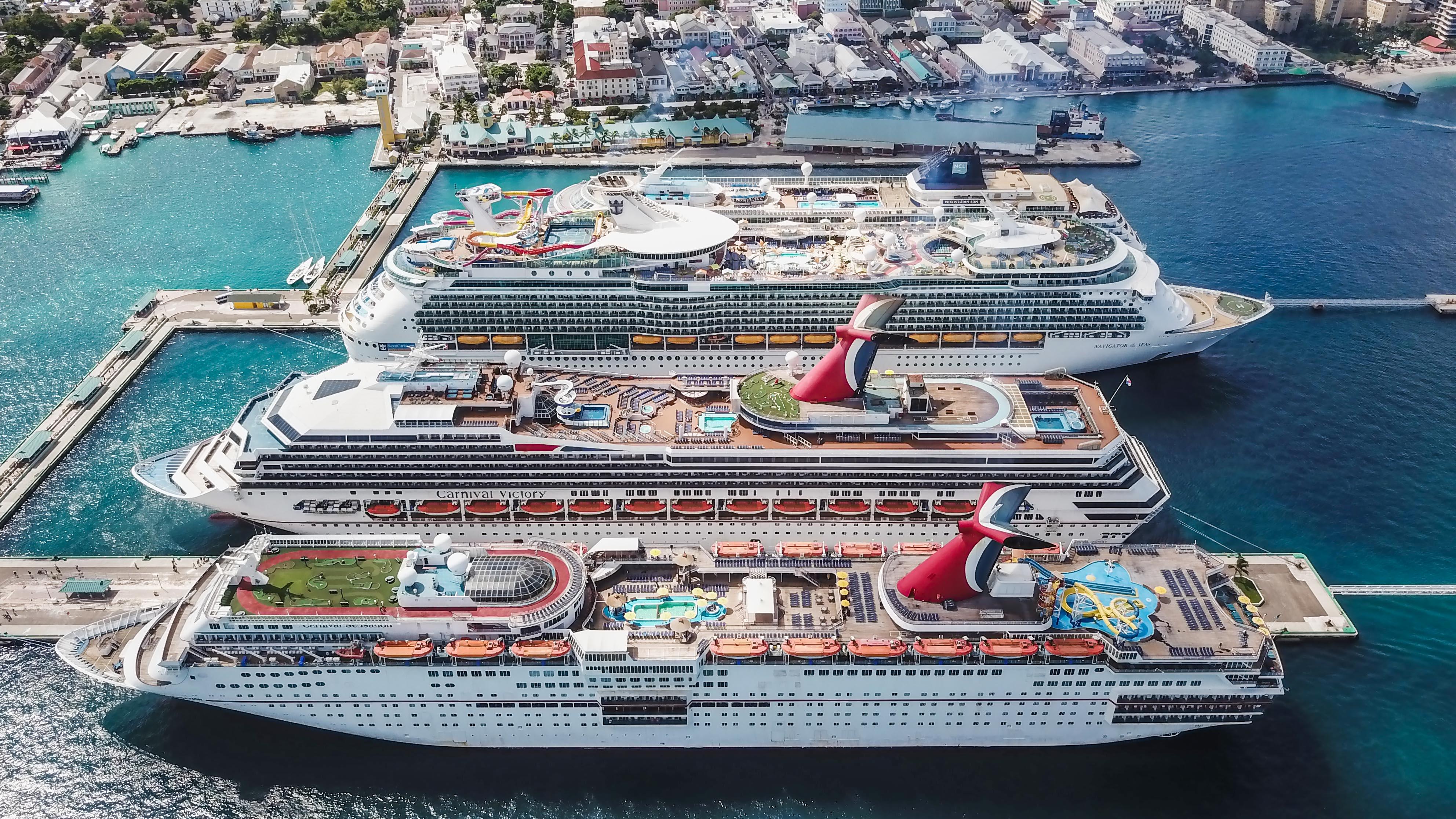 Global Ports Holding Plc 
Maya Nottage/Ceylan Erzi  
[242] 818-7391/+90 212 244 4440 
mayan@nassaucruiseport.com or ceylane@globalportsholding.com  
RELEASE DATE: 
March 22, 2021 
[Nassau, Bahamas, March 22, 2021] — Cruising is bouncing back in the Caribbean in the most exciting way! Two major ports managed by Global Ports Holding Plc (GPH) will serve as critical partners in the restart of cruise tourism in the region in June and July.  
On March 15, Nassau Cruise Port Ltd. formally announced its partnership with luxury cruise brand, Crystal Cruises. The launch of the Crystal Cruises seven-night round-trip "Luxury Bahamas Escapes" series of voyages from Nassau, which was announced during a March 11 press conference hosted by the Bahamas Ministry of Tourism and Crystal Cruises, will begin on July 3, 2021 on board Crystal Serenity. The global cruise brand revealed in a recent news release that within the first 24 hours of opening reservations "nearly 4,000 enthusiastic travelers reserved staterooms or suites on at least one of the seven-night voyages that cruise from Nassau or Bimini roundtrip booking more than 25 percent of the 16 voyages combined availability."  
On Friday, March 19, Royal Caribbean announced the relaunch of its Caribbean cruise service in June. Each trip in this itinerary will also begin and end at NCP. The international cruise giant has published a summer line-up of seven-night cruises aboard Adventure of the Seas, which will include visits to Nassau, Grand Bahama, Perfect Day at CocoCay (a Royal Caribbean private island destination), and Cozumel, Mexico. 
"We are extremely excited to participate in the relaunch of cruising in the region," exclaimed Mike Maura, Jr., Global Ports Holding Regional Director, Americas, and CEO of Nassau Cruise Port Ltd. "While home port service may not have been a part of the short-term strategy for Nassau one year ago, we are more than willing to speed up our plans and adapt to ensure the survival of the industry."  
"This opportunity could not have been achieved without a strong commitment to the trilateral partnership between key contributors to this process – Nassau Cruise Port Ltd., the Government of The Bahamas, and our cruise line partners" he remarked. "Each entity works together to ensure that everyone has what they need to make this work. NCP collaborates with the government to contribute to policy and regulation development to ensure that the best interests of our communities are maintained; the government collaborates with the cruise lines on health protocols, contractual matters, and other details to ensure a mutually beneficial partnership exists on an ongoing basis; and NCP works with the cruise lines to ensure that their operational, passenger experience, and other needs are met at the port. It takes a lot of teamwork, coordination, listening, and flexibility to achieve such effective collaboration. We appreciate the constant support of all our partners in making this kind of progress possible." 
He confirmed that, "At its peak, vessels that homeport here will potentially bring thousands of new passengers to Nassau annually, which is not only significant for us but for other local industry players as well. This opening will generate an extensive amount of economic activity for hotels, tour operators, taxis, and other tourism stakeholders as this area of our business grows."       
According to August 2020 data provided by the Caribbean Hotel and Tourism Association (CHTA), the Caribbean lost at least 8 million jobs due to the pandemic last year. "COVID-19 brought bustling ports like Nassau and Antigua to a complete standstill," Mr. Maura Jr. remarked. "It is our duty to do whatever we can to bring those jobs back to our communities, to reinspire confidence in the industry, and to demonstrate our support for the cruise lines as we work together to bring the industry back to its former glory – one voyage at a time." 
In Nassau, home port operations will begin amid ongoing construction as general contractor, ENKA, completes the marine works and launches plans to start the upland development. Mr. Maura, Jr. added that "NCP has been accredited with a Safe Travels certification which was awarded by the World Tourism and Travel Council (WTTC) in August 2020. Additionally, as part as Global Ports Holding network of ports, NCP is applying the GPH health and safety protocols for operations. We are amending our operational plans in response to this very exciting opportunity so that passengers remain unaffected by the evolution of our project. Every aspect of their experience is being planned and reviewed to ensure the success of this venture." 
Colin Murphy, GPH Head of Business Development, Americas, shed light on the potential future of home port operations in both destinations. "The ability to give cruise lines the option to homeport presents a massive opportunity for Nassau and Antigua, making partnerships with our ports even more critical in influencing the regional success of the industry. Fortunately, GPH has an extensive experience in home port operations in many of its Mediterranean ports. We are sharing the knowledge that these ports have with our Caribbean teams to assist with developing port-specific home port protocols. This is one of the many benefits that these destinations have experienced in partnering with GPH. Since our business is entirely focused on port management and operations, the teams in Nassau and Antigua have an opportunity now to expand their expertise and grow as professionals as we conduct this knowledge transfer." 
Mr. Murphy noted that "We have actually received interest from several cruise lines about providing home port services in Nassau and Antigua recently. Being able to offer this benefit to them will bring an extensive boost to the profiles of each of these countries as major tourism players, which has always been one of our overarching goals as a partner and supporter of their local tourism industries. As our discussions with the cruise lines advance, we continue to pursue opportunities to expand our reach in the Americas to bring more business and opportunities to other communities in the region."   
ABOUT GLOBAL PORTS HOLDING   
Global Ports Holding Plc(GPH) is the world's largest cruise port operator with an established presence in the Caribbean, Mediterranean, Asia-Pacific regions. Established in 2004, GPH holds a unique position in the cruise port landscape, positioning itself as the world's leading cruise port brand, with an integrated platform of cruise ports serving cruise liners, ferries, yachts, and mega-yachts. GPH operates 19 ports in 13 countries and continues to grow steadily. A portfolio of award-winning ports and terminals allows GPH to transfer best practices to its subsidiaries. With a strong focus on operational excellence, enhanced security practices and customer-oriented services, GPH aims to contribute to the development of the cruise industry. 
GPH has started managing the cruise port operations in Antigua Cruise Port and Nassau Cruise Port in 2019. The two ports mark the Group's important milestone in its expansion into the Americas. 
###