Follow Your Nose To Grand Bahama!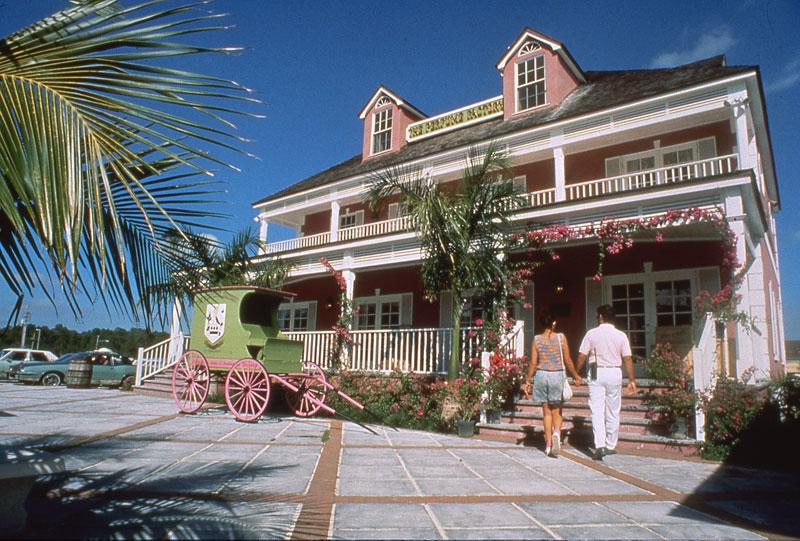 The Perfume Factory Promises Unforgettable Fragrant Experience
If Grand Bahama is a vacation spot for you, you'll want to take in the beautiful, beaches, sites, sounds and tastes of the island. But you can also take home the scents of The Bahamas with you.
 The Perfume Factory, operated by Fragrance Bahamas Limited, gives visitors that opportunity.
There not only can you get a sneak peak of how fragrances are made, but you can also create your own.
The Perfume Factory has a rich history.   
Albert Whisnant, a semi-retired New Yorker, founded Fragrance of the Bahamas, Ltd. in 1969. 
Whisnant purchased a 100-year-old one-room schoolhouse and an old church to begin developing The Perfume Factory.
About 10 years later, he moved the factory to a colonial house styled location in the International Bazaar in Freeport.
Vice President of Fragrance of The Bahamas Limited Chrisanne Aston says all of the fragrances manufactured at the Perfume Factory are unique.
"We manufacture and make all of our products here from lotions to fragrances to even dog colognes. What we do is we take you on a tour and we show you how we make the fragrances. It is an actual manufacturing facility and so you get to see how we make our fragrances and there is an area where you can come in and create your own fragrance," she explained.
Ms. Aston says the Perfume Factory sees between 100 and 200 tourists on a weekly basis.
"It's a very tourist oriented product and we do get a lot of tourists. Our products are Bahamian-oriented like the Bahama Mama, Conch Salad and these are all products named after specifically Bahamian-oriented names. We do get the tour buses that stop by us," she said.
"During the tour, they get to name it, bottle it and participate in making it so it is a very personalized unique experience."    
The Perfume Factory also has a website where customers can purchase authentic Bahamian perfumes like Bahama Blue for Men, Pink Pearl and Goombay just to name a few.
The Bahamian perfumes and colognes are also sold in gift shops worldwide.
To learn more about the Perfume Factory visit www.perfumefactory.com.