Back to top
Fly-Away To Freeport, Grand Bahama With South Florida's Hot 105's Fm Host James T For Junkanoo Summer Festival.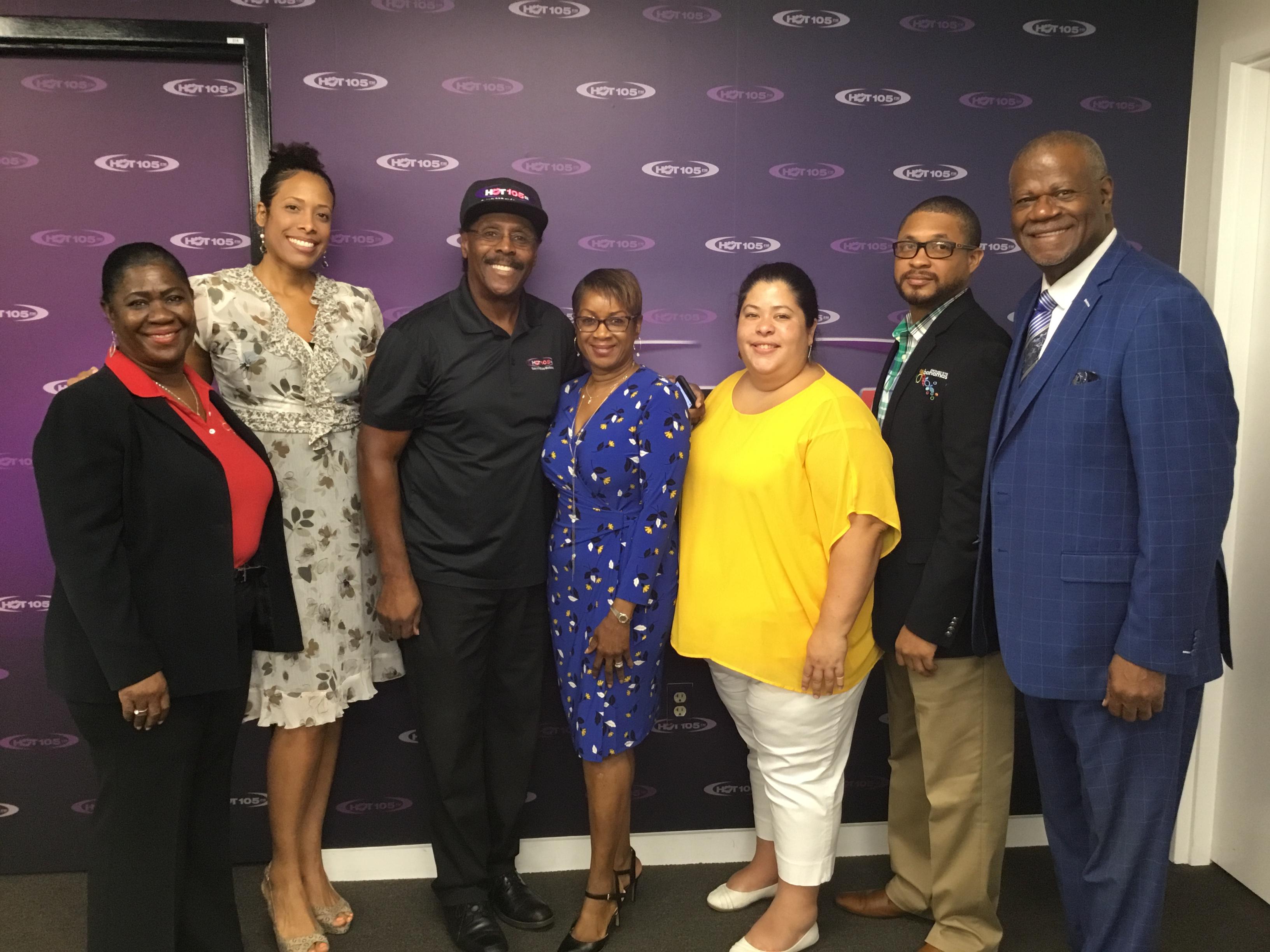 Listeners of South Florida's HOT 105 FM can take advantage of a limited-time package for an overnight getaway to Freeport with host James T from August 9-August 11.  The package includes a scenic ferry ride from Fort Lauderdale on the Balearia Caribbean with an overnight stay at the iconic Grand Lucayan Light House Pointe starting at $362 per person ( double occupancy). The two and a half-hour ferry trip runs Tuesdays, Fridays, Saturdays, and Sundays during the summer months. Visit Bahamas.com/hot105 to book now.
During your visit, experience island life like a local with off-the-beaten-path adventures, delicious cuisine and shopping at traditional marketplaces. The island boasts three national parks, one of the world's largest underwater cave systems, snorkeling, ziplining, a safari jeep tour and more.
Pictured below from left to right at the Hot 105 radio station in South Florida is Jeannie Gibson, Bahamas Ministry of Tourism & Aviation, Global Communications;  Danielle Guerin, the Wiggins Agency;  James T,  Host, HOT 105;  Betty Bethel-Moss, Bahamas Tourist office, Florida; Cat Cruz, Balearia Caribbean; Adrian Kemp, Bahamas Tourist Office, Florida and Don Wiggins, the Wiggins Agency.