Five NCAA Division I Women's Basketball Teams to Compete in Nassau, Bahamas over Thanksgiving Weekend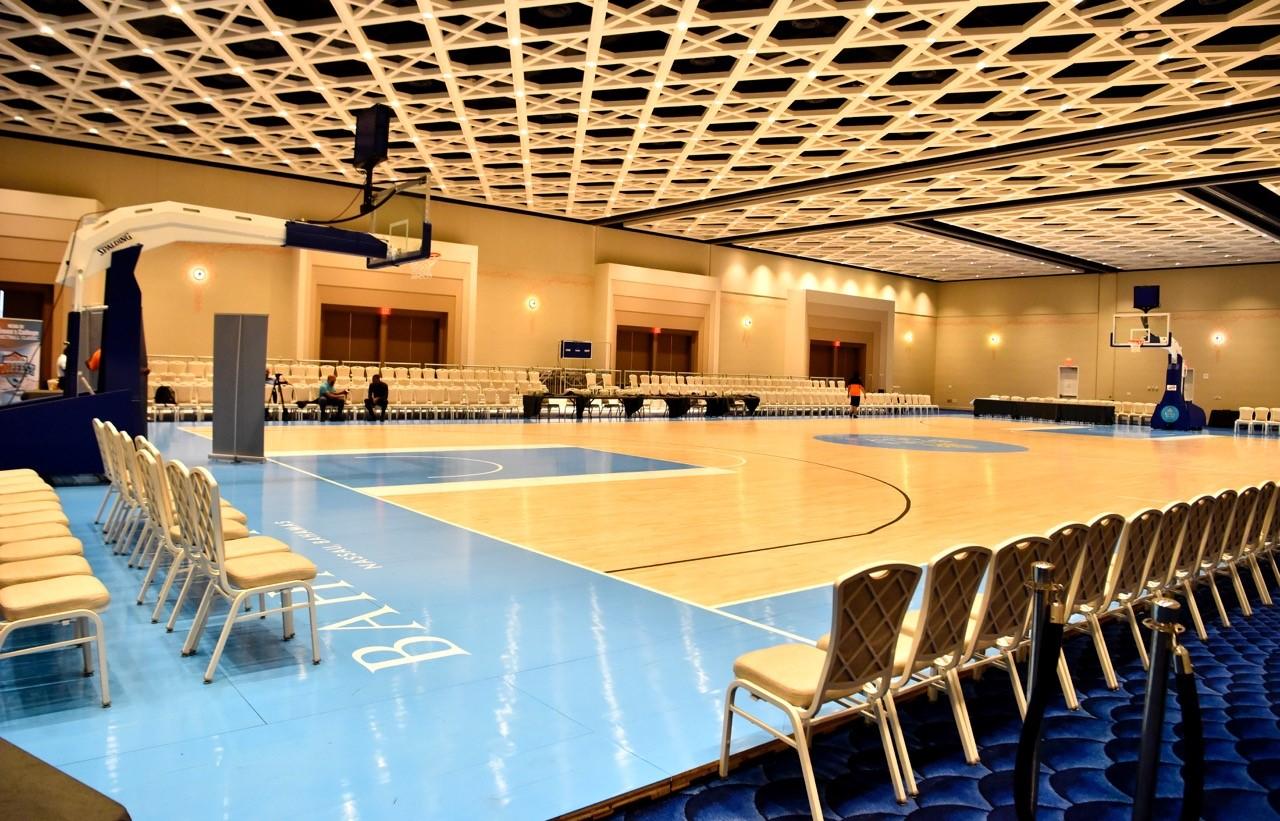 November 28, 2019
Nassau, Bahamas – The Springdale, Ark. based non-profit, International Youth Education & Sports (iYES) Foundation, has announced that it will host the inaugural Bahamas Hoopfest, an NCAA Division I women's basketball classic, in Nassau, Bahamas during Thanksgiving weekend 2019. Five NCAA Division-I women's basketball teams, which include Arkansas, Ball State (Ind.), Fordham (N.Y.), Lehigh (Pa.) and Wisconsin-Madison, will compete in the Bahamas Hoopfest Classic Nov. 28-30 at the Baha Mar Convention Center, New Providence Ballroom.
The event tips-off with a Thanksgiving Day matchup between Lehigh and Ball State on November 28. The slate continues on day two with an early bout seeing Arkansas face Fordham followed by Ball State taking on Wisconsin. On Saturday, Fordham returns to take on Lehigh in the final day's opening action before the event concludes with a showdown between "Power 5" foes Wisconsin and Arkansas.
"This is the first time multiple collegiate women's basketball teams of this magnitude will be competing in the Bahamas' capital city of Nassau. So, we are very excited about seeing our vision of this event come to fruition," said iYES and Bahamas Hoopfest co-founder Dr. Simeon Hinsey. "This event not only gives the teams an opportunity to compete against some tough competition, but it also gives them a chance to learn about a new culture and showcase their talents to young girls from The Bahamas who may one day want to follow in their footsteps."
Teams and fans will stay at the Melia All-Inclusive in Nassau. Nassau is located on the 21-mile-long island of New Providence, the 11th largest island in The Bahamas, which starts just 50 miles off the coast of Florida. With the lure of a big city and the ease of tropical utopia, Nassau is full of culture and modern amenities. The city boasts miles of spectacular beaches and stretches of vivid coral reefs perfect for snorkeling. Fans interested in traveling to Nassau to support their team can book their hotels and sign up for fan travel packages now at www.bahamashoopfest.com/fan-packages.
The iYES Foundation's mission is to enhance cultural exchange between youth in the United States, The Bahamas, and other Caribbean nations in order to develop communities through education, recreation and sports while preparing youth to pursue post-secondary education.
For more information on the Bahamas Hoopfest, email info@iyesfoundation.org or info@bahamashoopfest.com.
###