Faith Fest – Expected To Attract Hundreds To Grand Bahama For Spiritual Immersion And Physical Rejuvenation Oct. 27-29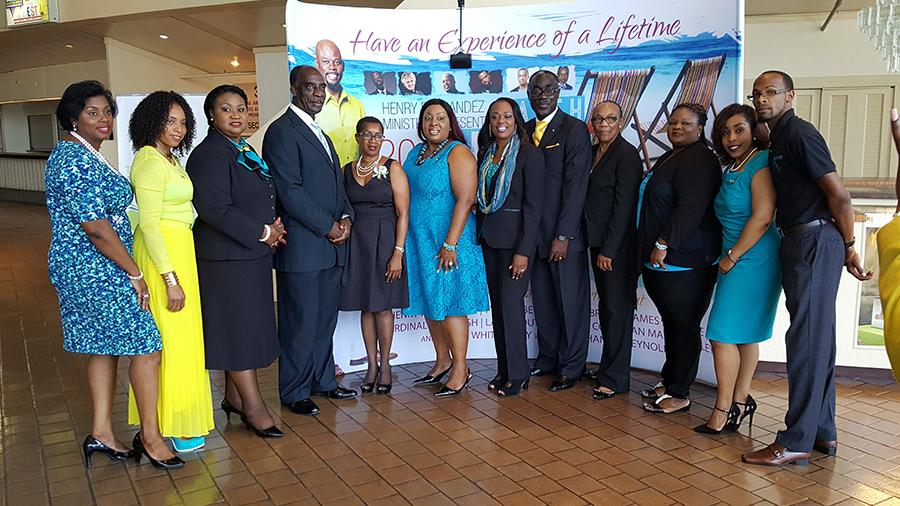 Grand Bahama Island can expect to see a spike in visitors, October 27-29, 2016 as hundreds converge at the beautiful Grand Lucayan Resort to attend Faith Fest, a fun-filled weekend designed for spiritual immersion and physical rejuvenation. 
The event led by Bishop Henry Fernandez, Sr. Pastor at the Faith Center in Florida, is a joint partnership with the Bahamas Ministry of Tourism (BMOT) and its Religious Tourism Department.
Religious Tourism, which is also commonly referred to as faith tourism, targets people who travel individually or in groups to destinations for the purpose of pilgrimage, missionary or for leisure fellowship.  It is estimated that some 40 million persons in this growing tourism sector, spends approximately four billion dollars to visit places of worship, missions and for the discovery of Christian culture.
"Known the world over for its stunning beaches, crystal clear waters and warm and friendly people, The Bahamas is a Christian nation and is oftentimes referred to "as the place where God lives," says Dwight Armbrister, Director of Religious Tourism for the BMOT.
The planned group, which was formed by the BMOT's Plantation office and developed through its relationship with Bahamian Bishop Cardinal McIntosh and his association with Bishop Fernandez, took more than two years to materialize.
At a special "Bahamas Day" church service held this past Sunday at the Faith Center, which was attended by thousands as well as representatives from the Bahamas Ministry of Tourism, Bishop Fernandez said, "the Government of The Bahamas is to be commended for the wonderful position it has taken in carving out a special program for religious tourism. This partnership, made by God, brings us together as one and is the beginning of many other great things to come," he said.
Permanent Secretary in the BMOT, Harrison Thompson, who presented Grand Bahama beach bags to Bishop Fernandez and First Lady Carroll Fernandez, said "The Bahamas and its Government, led by the nation's Prime Minister, knows the importance of, values and appreciates religious tourism.  Our Prime Minister's major advisors are not from political leaders but are from our religious leaders," he said.  
Betty Bethell, Director of Tourism for Grand Bahama said "attendees can expect to encounter the ambiance of natural serenity and intimacy and the warmth of the Bahamian people in Grand Bahama.  Come prepared to connect and fellowship, we are awaiting you," she said.   
Among some of the planned activities at the Grand Bahama Faith Fest are spirit filled sessions with Bishop Fernandez, Cheryl Brady and Bishop Cardinal McIntosh, praise and worship from re-known psalmists, James Fortune and Tye Tribbett, a comedy show featuring noted comedian, Marcus Wiley, beach-side exercise workout and an all-white party and concert with Jonathan McReynolds, Simeon Outten and the Cooling Waters.
Registration for Faith Fest is $40 per person before October 9, 2016 and covers entrance to all events.  Thereafter it is $50.  For hotel and airline reservations and more information log onto www.henryfernandez.org