Downtown promotion planned for Bahamas cruise passenger on "Road to Carnival"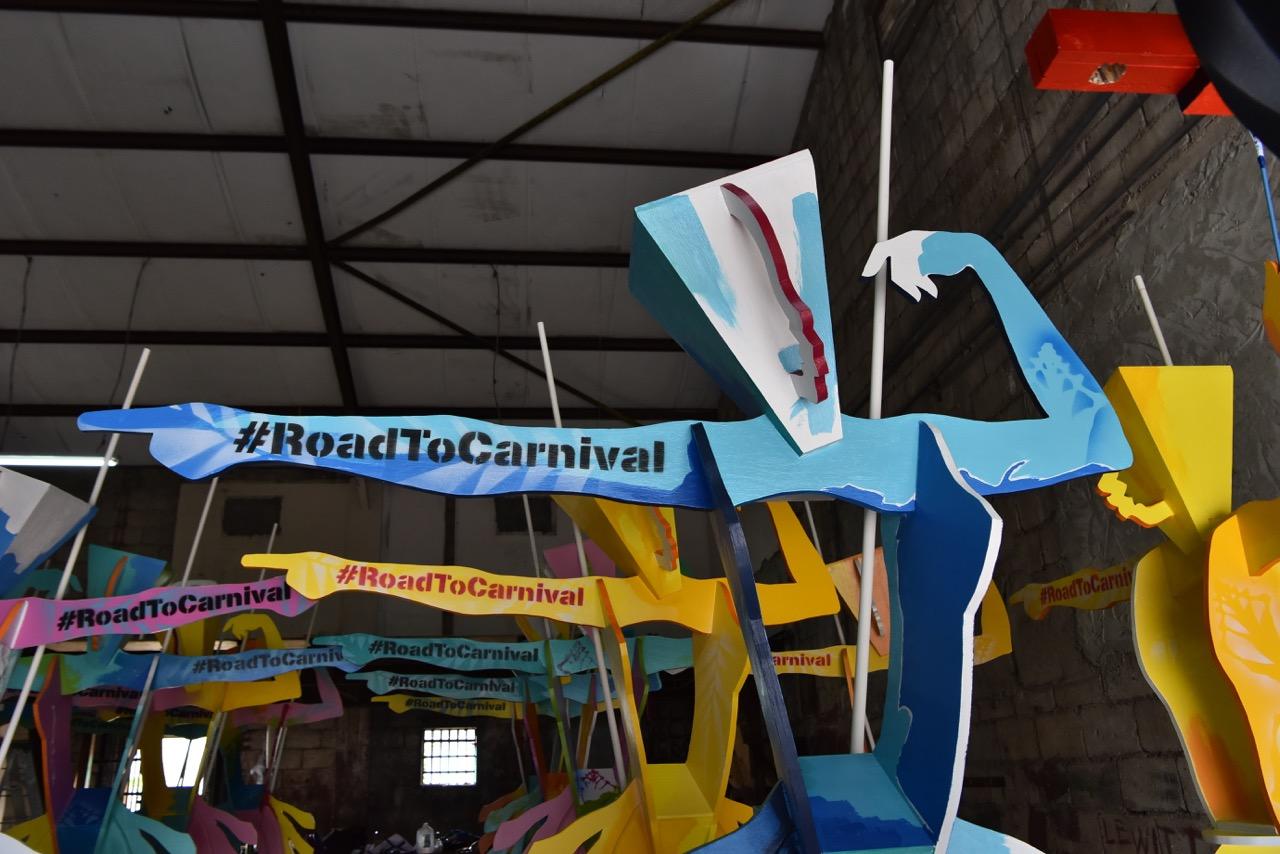 As Bahamas Junkanoo Carnival nears its Nassau opening, renowned visual artist and Junkanoo John Beadle of Beadle Works has been hard at work designing 25 sculptures for the "Road to Carnival" initiative.

The "Road to Carnival" is a promotion targeting cruise ship passengers and stopover visitors in the Downtown area during Bahamas Junkanoo Carnival. The 25 life-sized sculptures will be installed downtown  along the Road to Carnival, which begins at Festival Place and continues along Prince George's Wharf, past Junkanoo beach and into Da Cultural Village on the Western Esplanade. The artistic sculptures will serve as directional devices and brand stations for corporate partners.


"The idea is to create a fun and interactive experience for visitors who travel along the Road to Carnival. Along the road, there will be coupons, product giveaways and samples, including Junkanoo Carnival survival kits and other branded paraphernalia, and interactive games for persons to engage in as they walk the road to carnival," said Noelle Nicolls, Marketing Consultant to Bahamas National Festival Commission.

"The sculptures will be erected for the three days of carnival, May 5-7. On those days there will also be performances by the Junkanoo Carnival Street Squad downtown and Junkanoo rush outs along the Road to Carnival. We want to ensure that the thousands of visitors who disembark in the Port of Nassau each day know about Bahamas Junkanoo Carnival and head to Da Cultural Village," said Nicolls.

Road to Carnival opens this Thursday. The partners participating in this initiative are Bahamas Air, Goombay Punch (Caribbean Bottling), Majestic Tours, Melia, BTC and Kalik.
Beadle Works was contracted to create the Junkanoo Carnival sculptures, a process that began weeks ago. The male and female sculptures are each hand made using wood and are to be painted in a style that Beadle calls "funky, Junkanoo". He said the colors are also inspired from "vernacular clapboard houses".


Junkanoo Carnival is fresh off a hugely successful kick off in Grand Bahama and promises to up the vibes, culture and music when it hits Nassau on May 5.

Tickets for the Nassau event are now on sale and can be purchased at any Cash & Go location or online at BahamasJunkanooCarnival.com.

Tickets to Da Cultural Village are $15 on Thursday and Saturday. On Friday for the Music Masters Song Competition Finals and Mega Concert, tickets are $25 for General Admission and $75 VIP. Da Cultural village will be free every day from 12pm-6pm.

For more information about Bahamas Junkanoo Carnival 2016 visit BahamasJunkanooCarnival.com.