Crystal Cruises Announces Local Partnerships for Luxury Bahamas Escapes Voyages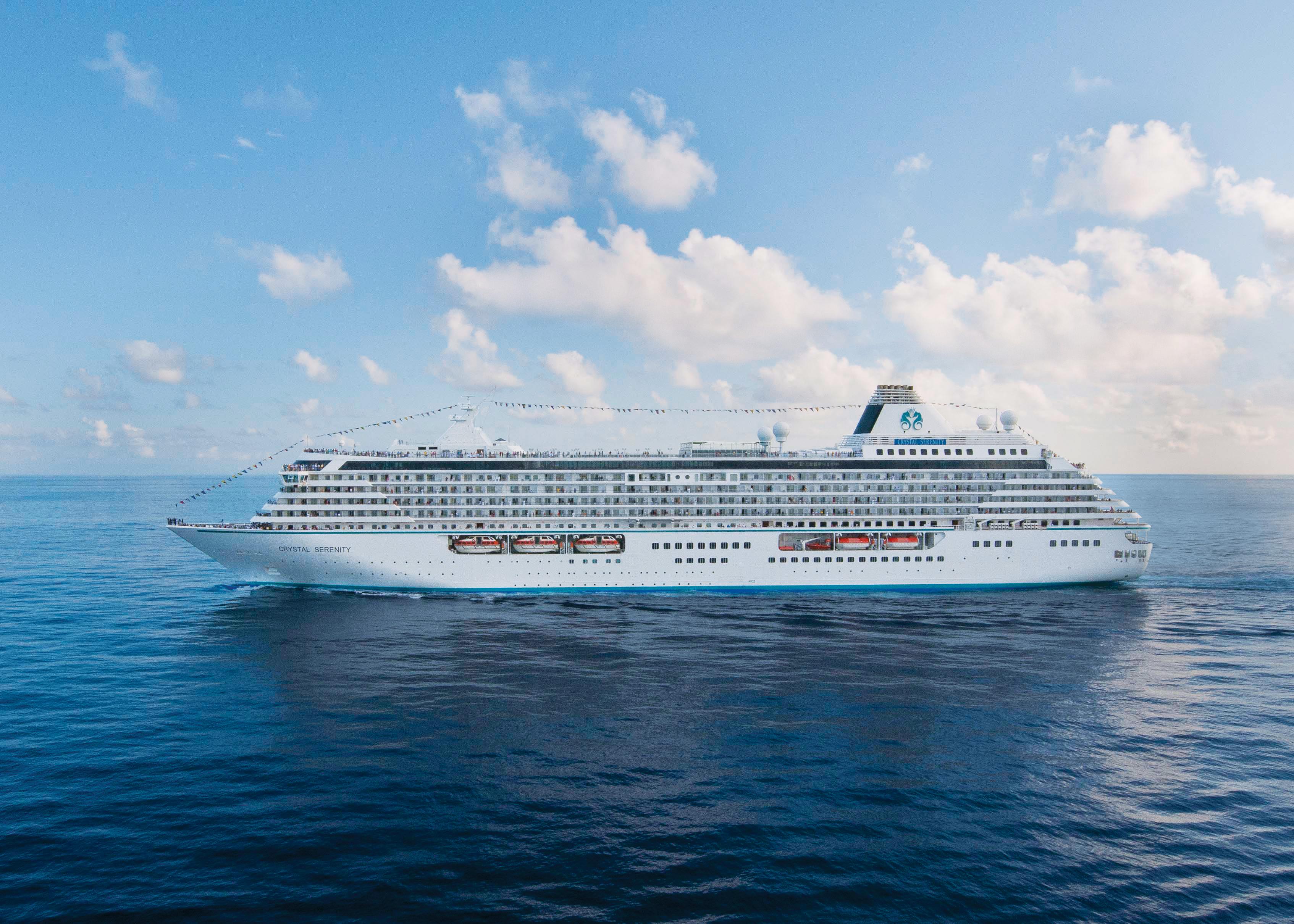 Miami, June 16, 2021 – Today, Crystal Cruises announced it has partnered with over 30 local Bahamian operators who will work alongside Crystal to offer a local experience to guests on its Luxury Bahamas Escapes voyages. The voyages will depart from Nassau beginning July 3, 2021, and Bimini starting on July 4, 2021, and will directly contribute to the regional effort of reinvigorating tourism in The Bahamas bringing an influx of much-needed capital into the economy. During its cruise calls in The Bahamas, which have been extended into November, Crystal will continue to work closely and collaboratively with local partners on the islands to ensure all are supported as they prepare for guests to visit The Bahamas.  
"For over 30 years, Crystal has delivered distinctive itineraries and our Luxury Bahamas Escapes will continue to offer our guests a one-of-a-kind, luxury experience that is local and authentic," said Jack Anderson, Crystal's president. "We are excited to partner with local businesses to make that vision a reality and assist in getting businesses back on track after a difficult year economically." 
"The return of cruising in The Bahamas is vital for our tourism economy and we are thrilled to see such partnerships with local businesses continue to grow," said the Hon. Dionisio D'Aguilar, Bahamas Minister of Tourism & Aviation. "Each experience provides the opportunity to elevate vacation time with immersive and cultural activities, proving first-hand why it's truly Better in The Bahamas. Guests are in for a treat while both aboard the ship and exploring our pristine shores."  
The local partnerships on the destination islands are varied, offering a range of services and activities that will be integrated into the Luxury Bahamas Escapes itinerary for guests to experience and enjoy. Just a few of the local partners include Big D's Conch Spot, Exuma Water Sports and the Chameleon Management Group. In addition, the company is working with the Ministry of Tourism & Aviation to feature straw markets with local businesses in the Family Islands. 
"My team and I are excited to partner with Crystal and move the island forward after a year of economic downturn," said Daron 'Big D' Tucker, Big D's Conch Spot, which is offering a conch cooking class at this venerable eating institution on Great Exuma. "We hope everyone will stop by to enjoy our waterfront dining and our menu of Bahamian dishes. We bet several cruisers will walk away saying what the locals have known for years – that we're one of the best beach bars around."  
"My family has been in the Bahamas since 1735 and I've been in business for more than 40 years," said Ray Lightbourn, owner, Exuma Water Sports. "My son and I spend our lives in the water, showing everyone from celebrities to everyday travelers all that the island has to offer. We love showing people our home and look forward to giving Crystal's guests the adventure of a lifetime."  
To provide guests with a taste of the treasured music and culture that give The Bahamas their singular charm, Crystal will also engage a 15-member Junkanoo band to perform a parade celebration for guests on every Crystal Serenity departure from Nassau, the colorful costumes, dancing and percussive beats of the traditional goat skin drums providing an exuberant sendoff reflecting The Bahamas' musical pulse and heritage.  
"We're so excited to have the cruises and tourists back on our shores after a difficult season," said Petra Haven, Managing Director of Chameleon Management Group. "This partnership has provided us with such an amazing experience - to share our treasured Bahamian music and culture through Junkanoo with the guests aboard Crystal Cruises. We can't wait to see what's to come!"   
A leader in unrivaled luxury cruising for 30 years, Crystal distinguishes its ships and its voyages with fine details and nuances that make a big impact for discerning travelers. Luxury Bahamas Escapes voyages will be hosted aboard Crystal Serenity, one of the smallest vessels in the Crystal fleet, providing a more sustainable and luxury guest experience. The ship will sail in The Bahamas at a reduced capacity, increasing its social spaciousness. All-inclusive experience with award-winning entertainment; diverse enrichment options; globally-inspired dining, including Nobu Matsuhisa's only seagoing restaurants; unlimited pours of fine wines, beers and premium spirits and an unwavering standard of genuine, personal service for each guest underscores the Crystal difference.  
Crystal Cruises has announced all guests must be fully inoculated with a COVID-19 vaccine at least 14 days prior to boarding any Crystal ship as part of its Crystal Clean+ measures. Through the Crystal Pristine program, Crystal maintains a commitment to following, and in some instances exceeding, worldwide environmental regulations and preserving the beauty of the oceans in which Crystal ships travel. In fact, the company was recently awarded the Blue Circle Award from the Port of Vancouver, which acknowledges cruise lines that voluntarily implement sustainability measures and practices that go above and beyond those required by port regulations. 
About Crystal 
 Only the world-renowned Crystal Experience offers an unwavering, unparalleled standard of excellence and luxury across four distinct cruising options: Crystal Cruises, the World's Most Awarded Luxury Cruise Line; Crystal River Cruises, the World's Most Luxurious River Cruise Line; Crystal Yacht Cruises, offering boutique luxury and bold adventure in the world's most elite harbors; and Crystal Expedition Cruises, taking Crystal's acclaimed elegance to the farthest reaches of the world.
Crystal has been recognized with top honors in the Condé Nast Traveler Readers' Choice Awards for a record 27 years including, in 2019, for Best Medium-Ship Cruise Line for Crystal Cruises, Best Small-Ship Cruise Line for Crystal Yacht Cruises and Best River Cruise Line for Crystal River Cruises. Crystal was also voted "World's Best" by the readers of Travel + Leisure for 24 years, including, in 2017 and 2020, Best River Cruise Line for Crystal River Cruises; and won "Cruise Line of the Year" and "Most Luxurious Guest Experience" by Virtuoso for 2018 & 2019. Crystal is proud to be a platinum partner of the advisors of ASTA. 
 For more information and Crystal reservations, contact a travel advisor, call 888.799.2437, or visit www.crystalcruises.com. Join the hundreds of thousands who subscribe to the Crystal Insider blog, follow Crystal Cruises' Facebook page; @crystalcruises on Twitter and Instagram; @crystalrivercruises on Instagram; and engage in the conversation with #crystalcruises, #crystalrivercruises and #WhereLuxuryisPersonal. 
### 
MEDIA CONTACTS:         
Susan Robison or Vanessa Rodriguez 
Crystal Global Public Relations               
(310) 203-4305; mediarelations@crystalcruises.com